Croatia: The Ultimate 2022 FIFA World Cup Review #2
G'day tribe. Here is Part 2 of the ultimate 2022 FIFA World Cup Review. Over 32 days I will be posting a review about every single team participating in the World Cup in Qatar. Below are the reviews already released. Today I present Croatia.
---
Group F - Canada
---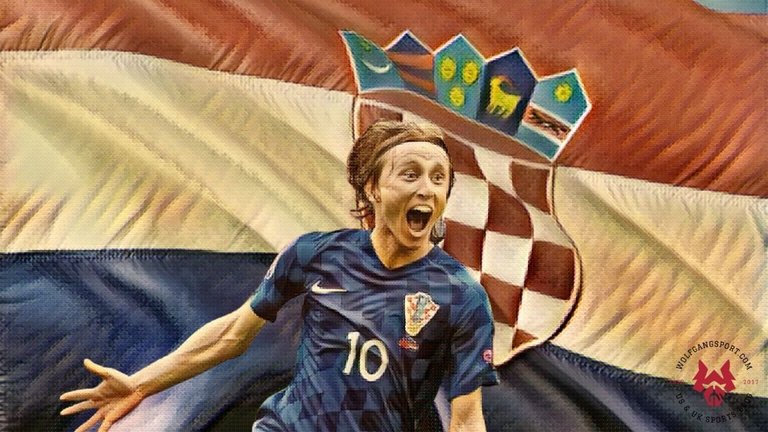 ---
Country: Croatia
Nickname: Vatreni (The Blazers) Kockasti (The Checkered Ones)
Last World Cup Appearance: 2018 (Finalists)
Previous World Cup Appearances: 1 (1998, 2002, 2006, 2014, 2018)
World Rank: #16
Star Players: Mateo Kovacic, Nikola Vlasic, Luka Modric
---
Croatia had a stunning 2018 World Cup, beating Argentina in the group stages and Denmark, Russia and England in the knockout stages to earn a World Cup Final spot. They went on to lose 4-2 but showed the world that they're up there with the best. Luka Modric and Dejan Lovren both made the team of the tournament, but they're not getting any younger and Modric will be 37 years old by the time Qatar comes around.
RB Leipzig's Josko Gvardiol is one of the best young centre-backs in the world and left-back Borna Sosa and attacking midfielder Lovro Majer both offer a welcome injection of youth to an otherwise ageing core.
Group F will be very interesting as Belgium themselves were semi-finalists from 2018 and Canada and Morocco should not be taken lightly.
---
World Cup Group: Group F - Canada, Belgium, Morocco, Croatia
---
Prediction: It's hard to think that lightning can strike twice. As good as Croatia were to make the World Cup Finals in 2018, teams know what to expect now. Modric is in the twilight of his career and Ivan Rakitić, Mario Madžukić have retired. Both Ivan Perisić and Lovren will be 33, Šime Vrsaljko will be 30 ... you get the point.
Croatia can advance from the group stages by controlling the midfield. Chelsea's Mateo Kovacic is key for Croatia and will be significant as a box-to-box midfielder. He's solid, but he isn't game changing in the same way that Modric was in his prime. West Ham's Nikola Vlasic and Atalanta's Mario Pasalic together with Kovacic could stack the midfield and control the game.
An average Euro 2020 campaign certainly doesn't have many people talking about Croatia. The important game in this group will be against Canada, and I just see a youthful and energetic Canada pipping Croatia for second place. It's probably one of the most boldest predictions I have for the World Cup but you just know that there's going to be an upset or two this tournament.
Group Stages.
---
---