England: The Ultimate 2022 FIFA World Cup Review #14
G'day tribe. Yesterday I started off Group B with the United States. Today we continue our ultimate World Cup review with England. England is in Group B which is widely regarded as the "group of death" with all the political context behind the groups teams.
32 teams in 32 days! This is the Ultimate FIFA World Cup review guide. Check what we've done so far below.
---
Group A - Qatar | Ecuador | Senegal | Netherlands
Group B - United States |
Group F - Canada | Croatia | Morocco | Belgium
Group H - Ghana | Portugal | Uruguay | South Korea
---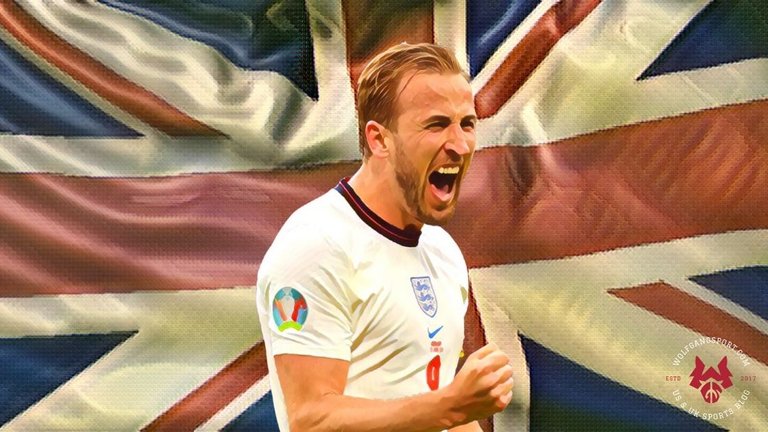 ---
Country: England
Nickname: The Three Lions
Last World Cup Appearance: 2018 (Fourth Place)
Previous World Cup Appearances: 1950, 1954, 1958, 1962, 1966, 1970, 1982, 1986, 1990, 1998, 2002, 2006, 2010, 2014, 2018
World Rank: #5
Star Players: Harry Kane, Phil Foden, Trent Alexander-Arnold
---
England will relish the chance to battle it out in the Anglo-Welsh derby. You get the feeling that Qatar 2022 is England's best shot to add to their 1966 World Cup triumph especially when you consider the Three Lions reached the 2018 World Cup semifinals and the Euro 2020 final.
They're actually building a winning mentality now in big tournaments and slowly getting past the mental roadblocks that destroyed them in the previous decades. The Lionesses' success at Euro 2022 will surely help to spur on the men's national team.
England's first Group B game will be played at the Khalifa stadium and there's sure to be some ill feeling as it's where British construction worker Zac Cox fell to his death in 2017.
Against USA at the World Cup, England have never beaten them and there most recent meeting in the tournament was the 1-1 draw in 2010 famous for goalkeeper Rob Green's huge error.
In a group also containing Iran, the English side has a wealth of talent and Gareth Southgate has done a remarkable job with the side since taking over in 2016.
---
World Cup Group: Group A - United States, England, Iran, Wales
---
Prediction: England secured progression to the World Cup, with a 10-0 win over San Marino. They're not gonna have it anywhere near as easier against the might of the US, Wales and Iran.
Gareth Southgate has a wealth of riches and won of the best and deepest squads to work with in world football. Harry Kane is at the peak of his career and is a proven tournament player up front. His the sort of players that can genuinely win the Golden Boot and bring home the World Cup trophy.
Defenders Harry Maguire, and Kyle Walker are also at the peak of their careers and have big tournament experience. Then there's superstars such as Raheem Sterling, Mason Mount, and Jack Grealish. When you mix world-class rising stars like Phil Foden, Buyako Saka, and Jude Bellingham you can see why England are a genuine shot.
There's a backline of riches with defensive stars Ben White, John Stones, Trent Alexander-Arnold, Reece James and Fikayo Tomori. There's also exceptional depth with dark horse stars like Tammy Abraham, Kalvin Phillips and Mason Mount which shows just how much depth the Three Lions have.
Gareth Southgate seems to have gotten his tactics right at international level and he has an extremely strong side to play with across the entire path. When you consider just how much depth they have, it's the sort of strength across the entire squad which will help them through a deep tournament run.
To win the tournament England needs to be near perfect for the entire tournament and not just flashes of brilliance. After a fourth place at the 2018 World Cup and a first-time finals appearance at Euro 2020, they're primed to go one better and have a genuine shot of winning it.
I think they could fall just short and end up winning third place after a heartbreaking semi-final loss. They're definitely one of the favourites however.
Third Place.
---
THANK YOU FOR YOUR SUPPORT!
Wolfgang Sport started in 2017 as a way to connect my passion for American and British sports. Today it's evolved into a blockchain sports blog pushing the boundaries into the crypto world and embracing Web3 technologies.
---
---