Funniest Football Jersey Shirt Sponsorship Deals of All-Time (Part 2)
Yesterday I posted the first part of the series which you can check here. Brace yourself for some more laughs as I present the top funniest football sponsorship deals of all-time.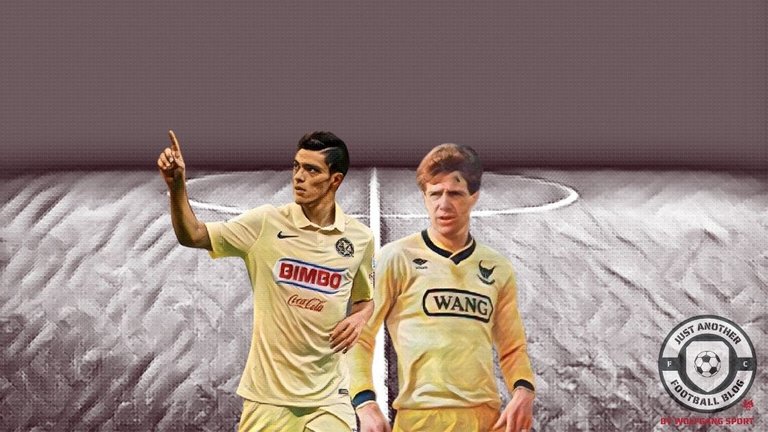 7. Scunthorpe - Pleasure Island
English club Scunthorpe had a disgusting looking jersey in 1994 which appears inspired by confetti at a kids party. There's no doubt however the jersey sponsor Pleasure Island made every fan curious where the island of debauchery was. Unfortunately it was only the name of an amusement park which ended up closing in 2016.
A REMINDER:

Scunthorpe's away kit in 1994, sponsored by Pleasure Island was one of the worst kits we have seen. Does anything beat it? pic.twitter.com/f5w1pOl7L5 — Football Remind (@FootballRemind) February 16, 2017
Source: Originally posted on Twitter by @FootballRemind

6. AC Milan - Pooh Jeans
AC Milan's Pooh Jeans jersey sponsorship is one of the funniest of all-time. Milan jerseys were emblazoned with the word "Pooh" across the front much to the delight of rival fans. Unfortunately in Italian the word doesn't refer to human excrement and is the name of a casual jeans clothing brand.
😂 When sponsors go bad!

"Pooh 💩 Jeans" - 🖤♥️ AC Milan What else you folks got for me? pic.twitter.com/4SNsU3iiTx — The Kitsman (@The_Kitsman) November 2, 2019
Source: Originally posted on Twitter by @The_Kitsman

5. Oxford United - Wang
Oxford United's jersey sponsorship deal with Wang Laboratories is one of the funniest of all-time and seems a
ridiculous sponsorship deal today
. It wasn't a deal with someone's male anatomy. Wang was a computer company that tried to complete with IBM and Oxford won the League Cup in front of 90,000 with their Wang's proudly on the front of their jerseys.
#OTD in 1986, Oxford Utd won the League Cup in front of a crowd of 90,000 at Wembley.

All the while with WANG emblazoned proudly across their chests. Marvellous stuff. pic.twitter.com/hgTPTFkB8E — These Football Times (@thesefootytimes) April 20, 2022
Source: Originally posted on Twitter by @thesefootytimes

4. St. Johnstone FC – Bonar Textiles
One of the funny football jersey shirt sponsorships of all-time is St Johnstone FC's, which accurately reflects the mood of the clubs fans during the early 90s following strong top tier performances after spending some time in the lower divisions of Scotland. Bonar Textiles is a textile company, but just the word Bonar appears across the front of the jersey.
DEADLOCK: Oxford United's Wang vs St Johnstone's Bonar pic.twitter.com/VHBMjG2GP0

— AC Black★J0ck 🦢🦄🐉 (@ACBlackJ0ck) July 4, 2017
Source: Originally posted on Twitter by @ACBlackJ0ck

3. Deportivo Wanka - D.Wanka
Although not a sponsor, Peruvian football club Deportivo Wanka has their club name written on the front of their jersey in the form of D.Wanka. There's an innocent and less entertaining explanation to the jersey reference with the previous inhabitants of the area known as the Wanka people which the club is named after.
There but for the grace of God go I ! Deportivo Wanka Wanker Polmer Home Shirt Peru 2002/03 pic.twitter.com/fS4Q6e4XxN

— Phil Lowe - Derby County Shirts 🐏🇺🇦 (@phillowe1) November 15, 2020
Source: Originally posted on Twitter by @phillowe1

2. Everton - Angry Birds
Angry Birds developer Rovio partnered with Everton in 2017 on a £1 million a season sleeve sponsorship deal. Wayne Rooney was always seen as a ticking time bomb waiting to explode so the partnership between Rooney and Red makes it one of the most funny football jersey sponsorship deals of all-time.
#RedisABlue! We're now official partners of @Everton F.C.! Check out the new Angry Birds sponsored jersey during today's Premier League game pic.twitter.com/jZdgO0gzbG

— Red the Angry Bird (@AngryBirds) September 17, 2017
Source: Originally posted on Twitter by @AngryBirds

1. Club America - Bimbo
Multinational Mexican company Bimbo has around 200 bakery plants producing mostly bread, cookies and pastries. A bimbo is an attractive but unintelligent young woman. Club America's shirt sponsorship deal with Bimbo formed an all-time legendary cocktail with Corona and Coke.
Club America #soccer team jerseys sound like quite the party...Coke, Corona & a Bimbo. #sportsbiz #sponsorship pic.twitter.com/WAjSA4OvjQ

— J.W. Cannon (@cannonjw) August 17, 2013
Source: Originally posted on Twitter by @cannonjw
---
YES, ANOTHER FOOTBALL BLOG...
Football Blog FC is a spin-off of Wolfgang Sport, an American and British sports blog I created in 2017. The beautiful game isn't what I remember it to be as a kid and using satire is my way of coping with it. FBFC was created to write about football with a bit of fun reflecting the current state of football.
---
---