How an Outrageous Penalty Call Ruined Australia at the 2006 World Cup
Let me put into words the most contentious moment in Australian football history. It's how a single penalty stopped our greatest World Cup run for a country that has had a tough history when it comes to the round ball game. A single bad penalty call stopped what would have been a mammoth achievement for Australia that had already overachieved by the time they played their match against Italy.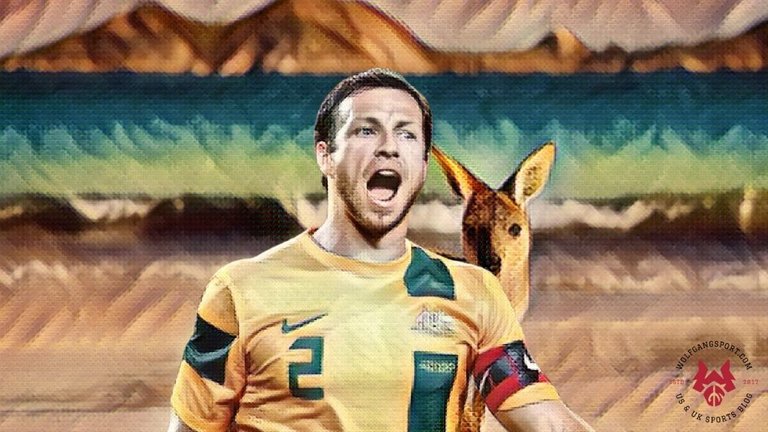 Australia's route into the World Cup was the last time they'd take such a route, qualifying as part of the Oceania Football Confederation. They would join the Asian Football Federation in 2006 but not before one of the greatest days in Australian sporting history.
In the only match to decide a country qualifying for the World Cup via a penalty shootout, a two-legged playoff had finished 1-1. Uruguay had won 1-nil in Montevideo and Australia were winning by the same score after 120 minutes in the second leg, so a penalty shootout was required.
The two met because the fifth placed team in the South American Football Confederation was matched against the first placed team in Oceania and the two teams met four years earlier where Uruguay progressed to the 2002 World Cup after a 3-1 win on aggregate.
Australia topped their second round OFC group for 2006 qualification. It was a route that drew controversy due to lopsided results in the confederation, Australia setting an international world record in 2001 against American Samoa with a whopping 31-0 victory. That's despite Australia using a team that rarely played international football as they rested stars.
In the third round of OFC qualifying which would determine who would play Uruguay for a spot in the 2006 World Cup, Australia played the Solomon Islands after New Zealand's stunning and barely believable loss to Vanuatu. Australia were too strong for the Solomon Islands winning 9-1 on aggregate.
This then set the stage for Australia to play Uruguay for a spot in the 2006 World Cup which went to penalities. For the first time in 32 years, Australia would head to the World Cup after Mark Schwarzer made two brilliant saves.
John Aloisi then smashed in the winning penalty to win the shootout 4-2 and progressing to Germany for the World Cup.
In their opening game of the group stages, Australia staged an unreal comeback of epic proportions against rivals Japan. After being down 1-nil following a first half goal, Tim Cahill scored two goals in five minutes to take a stunning lead. In injury time, penalty shootout hero Aloisi scored the sealer as Australia won their first ever match in addition to their first ever World Cup goals.
A brave effort against Brazil had Australia lose by only 2 goals to nil and in the final group stage against Croatia, a 2-all draw was enough for Australia to progress to the knockout rounds, the biggest accomplishment in Australian footballing history.
It setup an intriguing match-up against Italy in the round-of-16 who went into the game as heavy favourites. Australia had Italy on the ropes following a Marco Materazzi red card in the 50th minute but a highly controversial penalty in injury time was converted from the penalty spot in the 95th-minute and Italy would progress to the quarter-final as barely deserving winners.
The penalty was given away by Lucas Neill, with Fabio Grosso seemingly finding Neill's feet on purpose, as Neill appeared to attempt to block a cross and appearing to have no intention to make a tackle Grosso or get the ball. If only we had VAR. And to make matters worse, Neill would be declared formally bankrupt in the UK ten years after the incident.
The reward for Italy was a favourable match-up against Ukraine in the next round in which they won 3-0. They then wen on to beat Germany in the semi-final before winning the World Cup Final against France following a penalty shootout.
But what if Australia beat Italy? Just how far could Australia have gone?
A quarter-final match-up against Ukraine would have been very winnable for Australia. Mark Viduka would would likely prove too powerful for a Ukrainian defence that had no notable players. The Aussies would have been able to exploit the backline with Tim Cahill's sensational aerial ability.
Most of the Ukrainian side played in their own domestic league whereas the Australian side had ample Premier League experience. Mark Bresciano and Jason Culina would need to control their main threat Anatoliy Tymoshchuk in the midfield and the Australian back three of Lucas Neill, Craig Moore and Scott Chipperfield would just need to contain superstar Andriy Shevchenko upfront for Ukraine.
A win would've set up a sensational semi-final against Germany who were playing at home. It's hard to see how Australia could've contained a rampant Miroslav Klose and Lukas Podolski upfront as well as Michael Ballack in midfield.
Australia would have at best played in the third place play-off against Portugal. As good as the Australian golden generation was I can't see how they could have got past Ricardo Costa and Fernando Meira at back. They may have been able to sneak a goal but with a youthful Cristiano Ronaldo and the experience of Deco up front and Luis Figo off the bench, the best Australia could have done in the 2006 World Cup was a fourth place finish.
---
THANK YOU FOR YOUR SUPPORT!
Wolfgang Sport started in 2017 as a way to connect my passion for American and British sports. Today it's evolved into a blockchain sports blog pushing the boundaries into the crypto world and embracing Web3 technologies.
---
---