How Money Has Changed Football for the Worst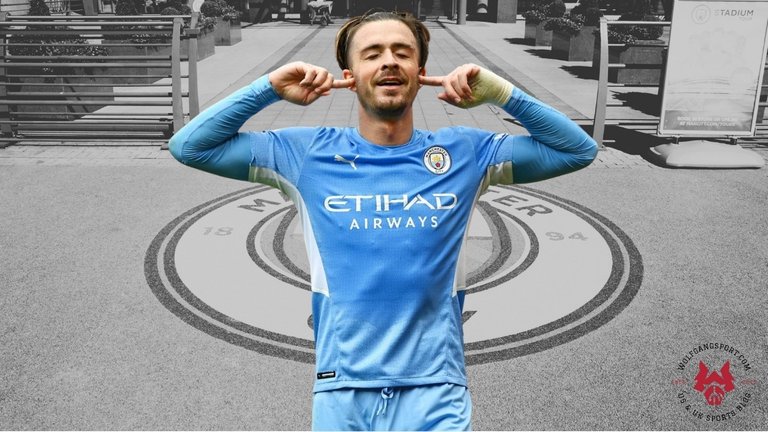 Since the English Premier League started in 1992 only seven clubs have won the league Arsenal, Man Utd, Man City, Liverpool and Chelsea having all won multiple titles. Only Blackburn 1994/95 and Leicester 2015/16 have been able to win the league outside the big five.
How Does a Football Club Make Money?
These are the main ways football clubs make money:
TV rights
League naming rights
Stadium naming rights
Jersey sponsorship
Gate receipts
Transfer fee income
The Premier League is on a television broadcast deal worth more than a staggering $2.2 billion annually. The MLS in comparison is only worth $90 million per season. Premier League teams rely heavily on the revenue from the TV broadcasting deal to cover the costs or transfer fees and wage bills necessary to attract and keep the best footballing talent.
The bigger clubs have the advantage of attracting better sponsorship and commercial arrangements meaning more to spend. Better players usually means better results on the pitch and a better league position means European football, which is even money more in TV broadcast and commercial revenues.
Modern football is all about winning and without money, it's not possible. Money isn't only ruining football, its destroying it.
Related: 5 Former Premier League Clubs in Decline
How Money is Ruining Football
Money's the reason some of the oldest clubs in football have gone bankrupt. Seduced by the riches of Premier League broadcasting revenue, clubs such as Bury, Chester City and Rushden & Diamonds all entered into administration and went bankrupt.
Attracting the best talent possible to be competitive and push for promotion means high transfer fees and wage bills.
The average English Championship annual salary is £200k and the average wage-turnover ratio for clubs an alarming 107%. It's a worrying trend as clubs in the Football League aim for the Premier League where the average annual player salary jumps to a whopping £3m per year.
Summer transfer spending im the Premier League topped £1.2b in 2016 and in 2020, clubs spent over £1.4b on signings. Only Brentford and Norwich have been able to make a profit in the transfer market over the last five years.
Spending doesn't guarantee immediate success. The biggest spending teams of each Premier League season has only won the league five times. Money certainly helps over the longer term. Blackburn built their Premier League title in the couple of years prior to their winning season by topping the league and spending in excess of £17m over two seasons.
Manchester City became the huge force that it is in English football when the Abu Dhabi royal family bought the club in 2008. It's no coincidence that their Premier League success is because of money. City spent £94m during their title winning 2011/12 run and they've added another four titles in the decade that has followed.
Related: Predicting 10 Future Premier League Promotion Teams
Financial Fair Play in the Premier League
Since Pep Guardiola joined Manchester City in 2016 they've spent almost £1b by the time the 2021-22 season kicked off.
Financial Fair Play (FFP) was introduced in 2009 as an attempt by UEFA to prevent clubs from spending more than they earn, calculated by revenue earned against wages and transfer fees. UEFAs attempt to ban Manchester City for alleged manipulating sponsorship numbers to pass FFP regulations was overturned by the the Court of Arbitration for Sport so it's effectiveness can be argued.
The Premier League has it's own set of financial rules outside of UEFA's FFP but doesn't have the backbone to level the playing field. The main requirement of the Premier League's financial rules is to ensure clubs pay transfer fees, salaries and tax bills on time. The league openly states that it's up to a clubs directors and senior executives on how they spend their income.
It's a dangerous game as money is no guarantee to success in the Premier League. Leicester won the 2015/16 season having spent only £27m. Aston Villa suffered relegation that same season having spent £52m on transfers.
Although Villa were able to quickly return to the Premier League, that's not always the case and things can get very dangerous for a football club when the results on the pitch don't match the spending.
Related: Best Strikers in Premier League History Revealed
Doing a Leeds
'Doing a Leeds' is a phrase used in English football to describe a club that reaches dizzying heights only to fall in catastrophic fashion because of financial mismanagement.
After reaching the Champions League semi-finals in 2001, Leeds United failed to make the Champions League altogether in 2002-03 and missed out on the gate receipts and broadcasting rights revenue that comes with European competition. Leeds United faced crippling finances due to a wage bill and transfer fees that could not be covered and debt had spiralled out of control peaking at £119m.
The resulting fire sale of their best players wasn't enough to avoid administration and Leeds United were almost expelled from the Football League altogether. Leeds survived but freefalled into League One with a 15 point penalty to start the 2007-08 season.
Winning trophies isn't even a guarantee to financial sustainability. Portsmouth, 2008 FA Cup winners, went into administration and were on the brink of bankruptcy only one year later. Portsmouth were relegated from the Premier League in 2010 and the club conceded that it would likely be liquidated. In 2013 they ended up in League Two and only because of a fan takeover were they miraculously able to announce becoming debt free in 2014.
Sunderland has their own 'Doing a Leeds' story with hundreds of millions of pounds in transfer fees blown in an effort to remain competitive in the Premier League. After suffering embarrassing back-to-back relegations, Sunderland went from Premier League football in 2016 to League One in 2018. Debt peaked at £200m and were bleeding about £35m a year. It gets worse as Sunderland needs to keep reducing their wage bill to comply with League One regulations as well as servicing their debt. With very little TV broadcasting revenue Sunderland now need to survive on commercial activities and gate receipts and a return to the Premier League suddenly seems impossible.
Related: 6 English Football Clubs That Went Bankrupt
Premier League Relegation Impacts
For those clubs lucky to break into the Premier League it's another battle altogether to avoid relegation. So big is the financial impact of the drop, those teams relegated receive parachute payments over three years or until they return to the Premier League. The payments are proportioned based on a percentage of their broadcast revenue share from the time in the Premier League:
Year 1: 55%
Year 2: 45%
Year 3: 20%
Parachute payments are designed to help teams integrate slowly back to life without Premier League broadcast revenue. Only about 30% of relegated teams earn immediate promotion back into the Premier League from the Championship the very next season.
Despite Sunderland's £35m parachute payment in 2917 they still got relegated to League One. And in a bitter blow for Sunderland, their fiercest rivals Newcastle are now the richest club in the world. Their new owners, Saudi Arabia's Public Investment Fund, are worth a reported £320b and well ahead of Manchester City owner Sheikh Mansour's £23b fortune.
No longer are English clubs owned by local businessman, but rather by overseas investors where financial gain is more important than sporting glory. There's no doubt money has changed football. The modern football economy is nothing more than an arms race with clubs so desperate to try and keep up, they'll risk their very existence for a shot at glory.
---
Originally posted on Wolfgang Sport x Blockchain. Hive blog powered by ENGRAVE.
---
---