How to Spot Fake NBA Jerseys: 2023 Edition
G'day tribe. I love collecting NBA jerseys. I've been collecting jerseys for many years now and over time I've had my fair share of buying fake jerseys when I thought I was buying real ones.
After many years of collecting I'm able to tell the difference whether I'm getting a fake or real jersey. All the photos below are also my own and this is a guide I've built and developed over the last few years.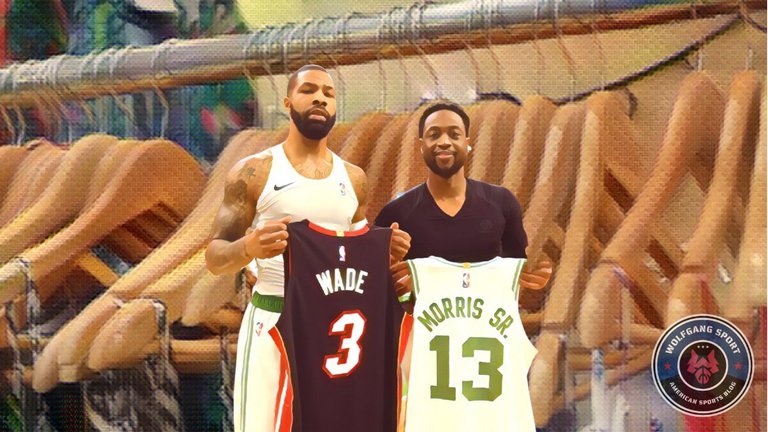 Website | Linktree | Youtube | Twitter | Facebook | LinkedIn | Instagram | Tiktok | Pinterest |
How to Spot Fake NBA Jerseys
Fake NBA jerseys can range from the hilariously obvious, to the painstakingly accurate. The number of fake NBA jerseys being sold continues to skyrocket and sweatshops are getting better at being able to replicate authentic jerseys.
How do you know whether you're buying a real vs fake Adidas NBA jersey for example? I've been scammed before and I've done the hard yards to help you from going through the same thing.

Stitching
A great way to find out if you have fake NBA jerseys is to understand how jerseys are stitched together. The Nike Swingman jersey lettering and numbers are screen printed on. Adidas Swingman and Nike Authentic editions are twill stitched.
Sweatshops often miss the stitching detail and it's one of the easiest ways to tell if an NBA jersey is authentic. Any stitching will fray easily on a fake jersey too.
Making sure both letters and numbers are aligned is important as fake NBA jerseys often fail to space letters apart evenly. Team logos should also match the same height as the NBA logo on the jersey.
Another great way to spot fake NBA jerseys is through certain patches stitched onto a jersey, like team logos for example. A cotton paper- like backing is used to apply patches to jerseys and fake NBA jerseys often has the cotton backings on and are visible from the inside of a jersey.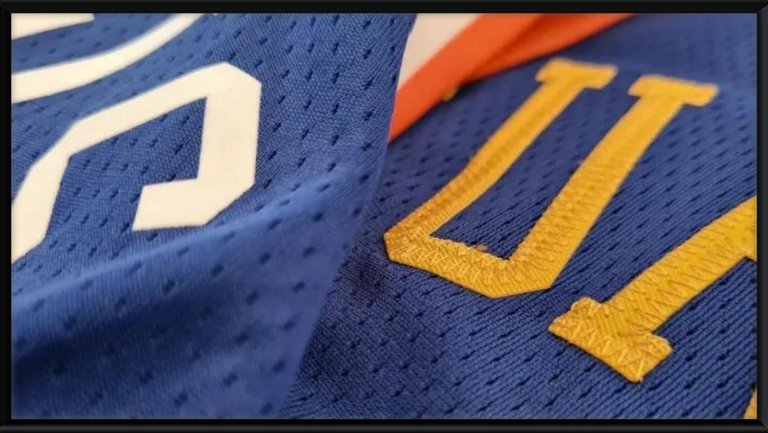 Stock Photos
Buying a jersey from an unofficial sports merchandise dealer can leave you ending up with a fake NBA jersey. The use of stock jersey photos on random websites is often an obvious sign that it's a fake jersey you'll be given.
Official team websites and NBA.com are sites you would expect to see stock photos and receive authentic jerseys. Authorised online stores like Footlocker.com and Nike.com are other authorised stores that are reputable in selling genuine jerseys.
A website with a title like authenticnbajerseyworld.ru with stock photos is a telltale sign that you're about to buy a fake NBA jersey. If a jersey is well below the recommended retail prices (RRP) on sites that are not official merchandise dealers it's going to be an NBA jersey that's not authentic.

Neck Tag
Know your details before you buy to avoid ending up with fake NBA jerseys. I can often tell when I'm buying a real vs fake Adidas NBA jersey with the neck detail. The photo on the bottom is a genuine Adidas logo which looks clean. In the photo above, it wears out a lot faster and the stitching goes over the top of the logo.
It's another sign and lazy workmanship when it comes to sweatshops making fake NBA jerseys.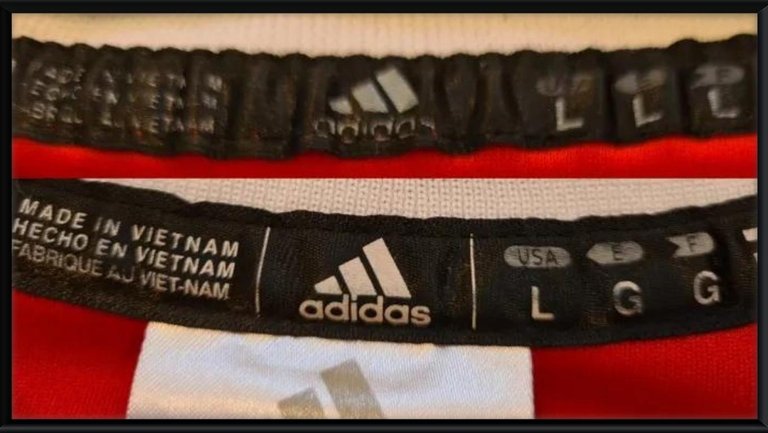 Country of Origin
Most Nike jerseys are made in Honduras and Guatemala. Most recently Nike jerseys have been made in Thailand and much older Nike jerseys were made in Korea. Sweatshops dishing out fake NBA jerseys miss this detail far too often and it's a great way to tell an authentic jersey from a fake.
Adidas jerseys are typically made in Vietnam, Nicaragua and Guatemala. Pay close attention to where an NBA jersey is made as it's an especially great way to tell a real vs fake Adidas NBA jersey.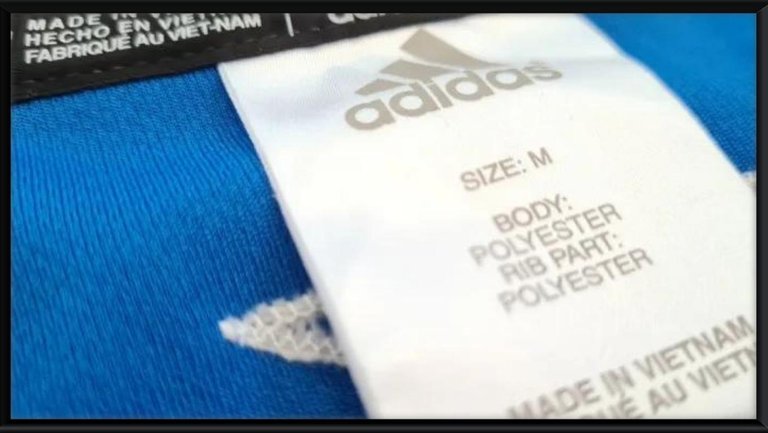 NBA Logo
NBA logos are almost always incorrect on fake NBA jerseys. Compare NBA logos on jerseys to the official Jerry West NBA logo, an easy way to spot a fake NBA jersey. Fake NBA jerseys often create the logo far too thin and resembles an alien-like looking figure instead of
Jerry West.
You can often tell an NBA jersey is legitimate when the NBA logo is embroidered onto the jersey with different coloured layers of stitching. Fake NBA jerseys lack this detail and usually have a sewn on or heat applied patch.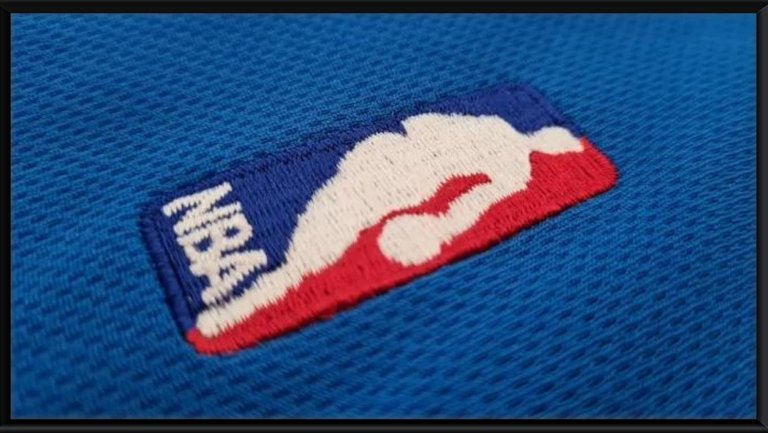 Jock Tag
Check the location and positioning of the jersey jock tag. Jock tags are located at the bottom right of a jersey when facing it front on. Inconsistencies with font size and thicknesses can be one of the easiest ways to spot fake NBA jerseys.
Fake NBA jerseys often create the size of the font too thick and once you learn how to spot it you'll develop a second nature for spotting fake NBA jerseys almost instantaneously.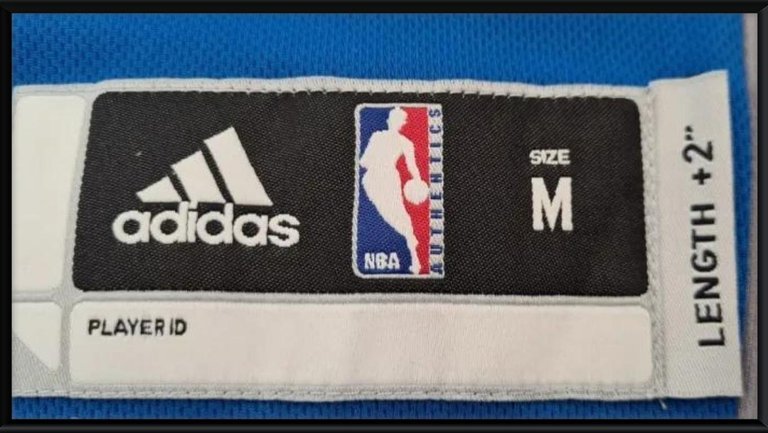 When trying to figure out a real vs fake Nike NBA jersey one of the best ways is to check the words "Engineered to the exact specifications of the championship athletes". Sweatshops creating fake jerseys won't care for this detail and you'll see the lazy work in the fakes.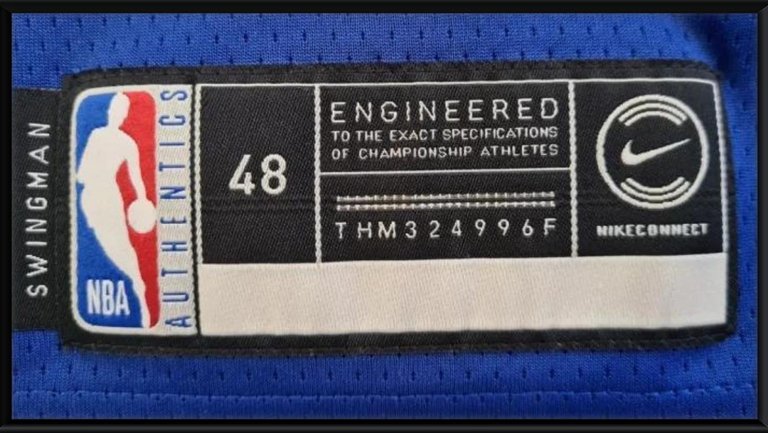 Perforations
Take a look at fabric hole patterns to make sure they are consistent with authentic versions. Perforation sizing will vary across different genuine jerseys depending on brand, generation, variation etc. Understanding perforations may take a bit of time and attention to detail but it's a sure way to spot fake NBA jerseys that sweatshops making fake NBA jerseys get lazy with.
If you're after helping figuring out a real vs. fake Adidas NBA jersey take a look at the genuine second generation Swingman perforations on the left, and Nike Swingman perforations on the right below.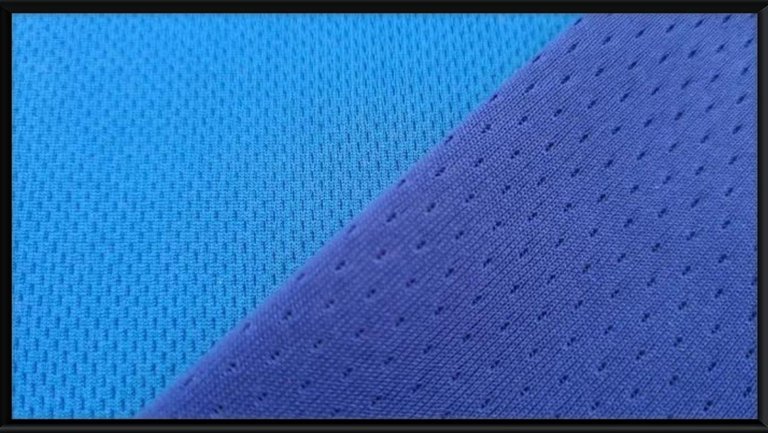 Retail Tags
On the topic of how to spot fake NBA jerseys, understanding that retail tags isn't the best way to identify a genuine jersey is important. Many fakes have fake retail tags which replicate genuine ones and tags. This is one of the most common ways people get tricked into buying fake NBA jerseys thinking that they've got authentic retail tags.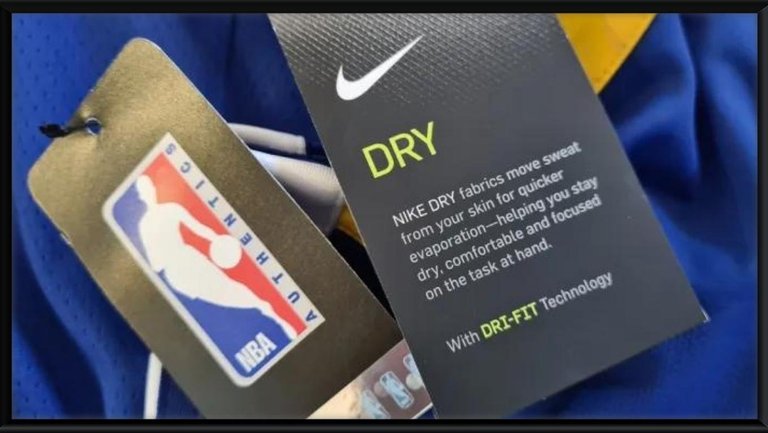 Materials
Original jerseys, especially vintage jerseys, are made from heavier premium materials when compared to fake NBA jerseys. New technology is enabling lighter jerseys, but authentics will always have a premium quality in terms of feel over fake NBA jerseys.
You can easily spot fake NBA jerseys by running your fingers across the material. A genuine jersey is made of a polyester mesh and will feel smooth. A fake jersey is made from inferior materials and will feel rough or scratchy. When you put them on to compare you'll notice the difference 100%.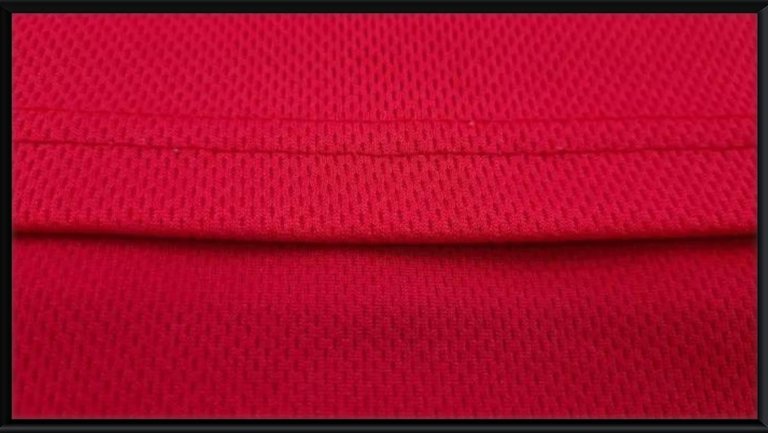 ---
MAKE AMERICAN SPORTS YOUR GAME TOO!
Website | Linktree | Youtube | Twitter | Facebook | LinkedIn | Instagram | Tiktok | Pinterest |
Wolfgang Sport is an American sports blog bringing you content on football, basketball, baseball, soccer and more. We continue to push the boundaries of blogging in the crypto world and embracing Web3 technologies.
---
---