Iran: The Ultimate 2022 FIFA World Cup Review #15
G'day tribe. Yesterday was England and today we take a look at Iran who is in Group B. They will love the fact that they're drawn alongside their "enemies" England and the US. This "group of death" is certain to be one of the most exciting with all the political context behind the groups teams.
32 teams in 32 days! This is the Ultimate FIFA World Cup review guide. Check what we've done so far below.
---
Group A - Qatar | Ecuador | Senegal | Netherlands
Group B - United States | England |
Group F - Canada | Croatia | Morocco | Belgium
Group H - Ghana | Portugal | Uruguay | South Korea
---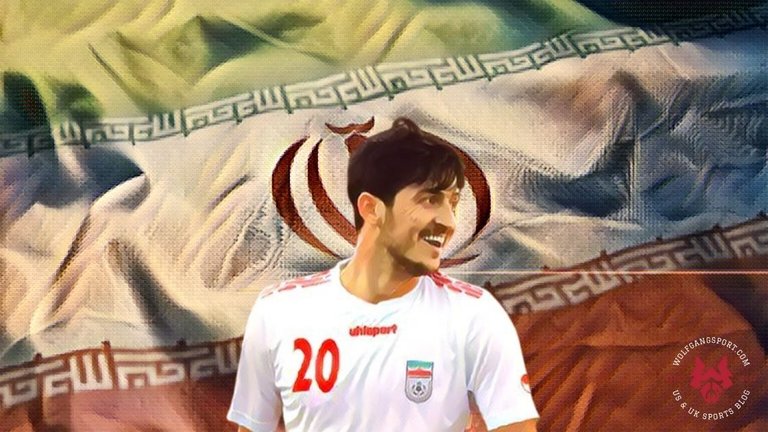 ---
Country: Iran
Nickname: Team Melli, Persian Stars
Last World Cup Appearance: 2018 (Group Stage)
Previous World Cup Appearances: 1978, 1998, 2006, 2014, 2018
World Rank: #22
Star Players: Sardar Azmoun, Mehdi Taremi
---
Iran is stepping up again onto the World Stage. The three time Asian Cup champions are the highest ranked country heading into the World Cup and will be heading to their sixth tournament. They've never progressed through to the knockout rounds and will be looking to get out of the Group of Death.
The proud nation will be looking forward to taking on their "enemies in this group" and will be sure to provide some fireworks in the tournament. It's unfortunately been a messy build up with Iran struggling to confirm warm up commitments. As the country is under international sanctions, attracting teams to play in Tehran or for the team to travel overseas has been more complex than other teams.
Making matters even worse, Iran fired head coach Dragan Skocic just four months out from the 2022 FIFA World Cup in Qatar after taking over from Marc Wimots in 2020. It's a disappointing lead up for Iran who has the ability to upset any team on their day with star strikers Medhi Taremi of FC Porto and Sardar Azmoun of Bayer Leverkusen of Germany.
---
World Cup Group: Group A - United States, England, Iran, Wales
---
Prediction: It's remarkable to think that England and Iran have never played against each other and it's sure to be one of the most intriguing games of the tournament. We have a rematch of the 1998 United States vs. Iran game called the "mother of all games" and the "most politically charged game in World Cup history" which Iran won 2-1. The last time that Iran and Wales played each other was a friendly way back in 1978.
This will be one of the most fascinating groups to watch and Iran will fancy their chances. Despite being the "group of death" they'll see it as an easier group than what they faced in 2018 with Spain, Portugal and Morocco.
Upfront Iran has enough strike power to cause an upset with European pedigree players Sardar Azmoun and Mehdi Taremi. Bayer Leverkusen striker Azmoun has been a target of Arsenal in the past and is a clinical finisher especially inside the penalty box. Those two up front will be deadly and teams will need to shut them down to prevent an upset.
Azmoun will thrive with a second man upfront which should be high profile Porto forward Taremi. He'll be looking to make amends for a miss at the 2018 World Cup against Portugal deep into stoppage time of the final group stage game against Portugal. Had he scored, they would have won the game 2-1 and knocked Portugal out. Instead, Iran exited at the group stage. Still, Iran have never progressed to the knockout rounds.
Up forward joining the pair on the right flank will be Feyenoord winger Alireza Jahanbakhsh who has previous Premier League experience. Outside of the three, there aren't any players that are worth considerable mention. The biggest issue however is the poor build up which has suffocated the ability of the squad to come together as a unit against strong competition before the World Cup.
It won't be because of a lack of heart, but Iran just doesn't have the quality on the pitch to match it with the English, Americans or the Welsh.
Group Stage.
---
THANK YOU FOR YOUR SUPPORT!
Wolfgang Sport started in 2017 as a way to connect my passion for American and British sports. Today it's evolved into a blockchain sports blog pushing the boundaries into the crypto world and embracing Web3 technologies.
---
---