Is Joey Barton the Most Hated Footballer of All-Time?
One of the most controversial and most hated footballers of all-time is Joey Barton. The confrontational midfielder made 269 appearances in the Premier League with his most notable time spent at Manchester City and Newcastle.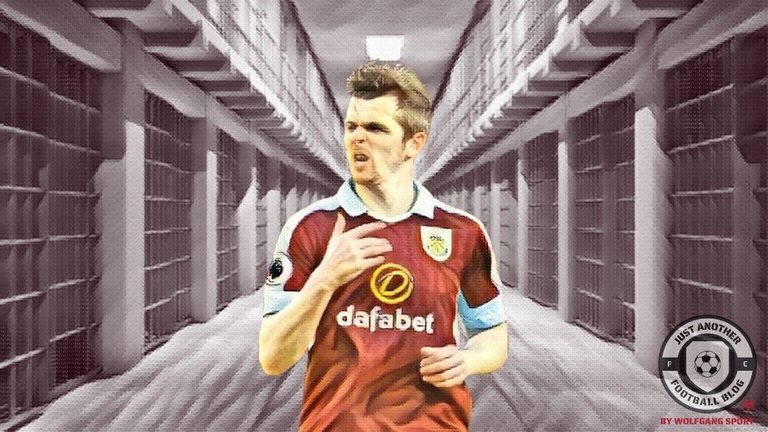 Barton played the early part of his career in a defensively minded midfield role and began to incorporate a more attacking role as his career progressed. He had a solid work rate and a strong passing game but it mattered little as Joey Barton quickly gained a reputation for being the most dirtiest player in Premier League history.
Ask anybody who is top of their list of most hated Premier League players of all-time and the answers likely to be Joey Barton.
Most Hated XI:

🇩🇪 Harald Schumacher 🇦🇺 Kevin Muscat 🇮🇹 Marco Materazzi 🇵🇹 Pepe 🇬🇧 Ashley Cole 🇬🇧 Adam Johnson 🇬🇧 Joey Barton 🇬🇧 Dennis Wise 🇪🇦 Diego Costa 🇺🇾 Luis Suarez 🇦🇷 Diego Maradona — Football Factly (@FootballFactly) July 13, 2020
Source: Originally posted on Twitter by @FootballFactly
Barton has an endless rap sheet of incidents both on and off the field. Barton started off his senior career in 2002 and it didn't take him long to get into major drama. He lost his cool in late 2004 and stubbed a cigar out in the eye of Manchester City youth player Jamie Tandy.
In 2005 Barton's anger issues got the better of him again as he lashed out at a 15-year old Everton fan in Thailand, then turning on his own captain Richard Dunne who attempted to intervene. In 2006 Barton then dropped his shorts in front of rival Everton supporters following a stoppage time Manchester City equaliser.
#OnThisDay in 2006: @Everton 1-1 @ManCity.@MicahRichards scored an injury-time equaliser as Man City rescued a point against Everton. Joey Barton then decided to bare his bottom to the Toffee fans at full-time. #MCFC 🔵 pic.twitter.com/u4AscrdGby

— On This Day in the Premier League (@OTD_PL) September 30, 2021
Source: Originally posted on Twitter by @OTD_PL
Barton's behaviour then took a shockingly violent turn when he was involved in a training ground incident in May 2007. Barton violently attacked teammate Ousmane Dabo which resulted in Dabo sustaining head injuries including a detached retina. Barton pleaded guilty to the assault and was punished with a four-month suspended jail sentence and 200 hours of community service.
Later in 2007 Barton was arrested in Liverpool with CCTV capturing him punching a man 20 times which resulting in the victim losing consciousness. He would be sentenced to six months in prison which he served 74 days for.
Still however, Barton didn't learn a thing and his anger issues were worse than ever. In 2010 he was charged by the FA for violent conduct after punching Blackburn midfielder Morten Gamst Pedersen in the stomach in a league fixture.
Barton's most infamous moment in his career came on the final day of the 2011-12 season against his old club Manchester City. Barton again would be found guilty of violent conduct after elbowing Carlos Tevez and was sent off.
On his way off the pitch he then lashed out and kicked Sergio Aguero, and then attempted to head butt Vincent Kompany.
Source: Originally posted on YouTube by Tomm scarr
Barton's playing career ended in 2017 when he was suspended for placing 1260 bets over a 10 year period on football matches. The 18-month ban was the longest player ban in English Premier League history. Barton has since become a manager in English football and in a sign that he hasn't changed at all, Barton was charged with kicking a woman in the head in 2021.
Despite all the baggage Barton came with he had everything to offer on the pitch and there were no shortages of employers willing to offer him a job. To play 269 Premier League games with Man City, Newcastle, QPR and Burnley is a huge achievement.
To say Barton was a strong tackler is a criminal understatement. He had all the natural football intelligence and creativity you could ask for in a peofessional footballer. Barton was so good he was a match winner on his day.
Unfortunately Barton's talent never took centre stage as his often violent behaviour overshadowed any hint of ability that he had. Had he not misdirected his personal struggles we all would be having a very different discussion about Joey Barton as a player.
Barton is the most hated footballer of all-time in many peoples eyes. To his credit he's making inroads as a football manager nowadays. Barton took over the manager role at Bristol Rovers moving on from his role as manager of Fleetwood Town. Barton took over the job in February 2021 with Bristol in a relegation battle and two points outside the relegation zone. He wasn't able to avoid the drop to League Two, but the very next season he was able to earn promotion back to League One in stunning fashion.
Perhaps Barton has found his true calling so long as he can keep his cool.
Insanity on the final day of League Two.🤯

Bristol Rovers score SEVEN to snatch the final automatic promotion spot. They pip Northampton on goals scored to reach League One.⬆️ Fans also invaded the pitch forcing Joey Barton to grab a mic and beg them to let the game finish.🎙️ pic.twitter.com/b1WvV6LgAI — CBS Sports Golazo ⚽️ (@CBSSportsGolazo) May 7, 2022
Source: Originally posted on Twitter by @CBSSportsGolazo
---
YES, ANOTHER FOOTBALL BLOG...
Football Blog FC is a spin-off of Wolfgang Sport, an American and British sports blog I created in 2017. The beautiful game isn't what I remember it to be as a kid and using satire is my way of coping with it. FBFC was created to write about football with a bit of fun reflecting the current state of football.
---
---