Is Kansas City NBA Expansion Team in Danger?
Kansas City is one of 10 cities ready to become home to the next NBA expansion franchise and an NBA expansion team could happen in the city as early as 2025 when the current TV rights deal expires. As much as they're one of the favourites to get a team, are they in danger of losing out?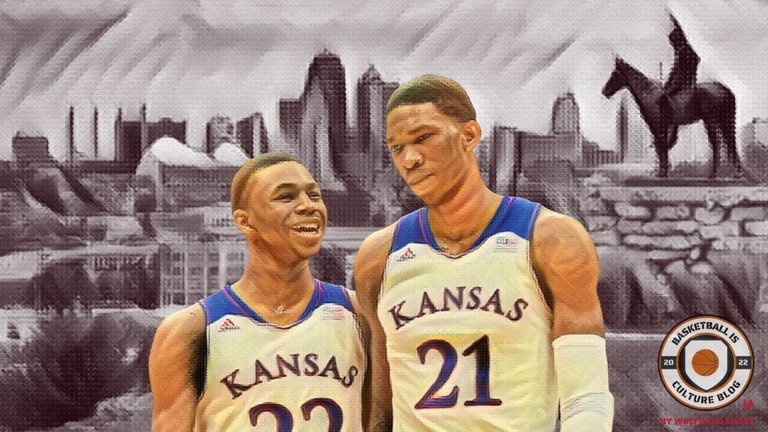 COVID killed about 40% of the NBA's revenue and everyone could do with the $4 billion extra revenue from adding two NBA expansion teams. Seattle is odds on favourite to get a team - the first expansion since the Charlotte Bobcats in 2004 - and a Kansas City NBA expansion team is a real possibility.
Kansas City has a great basketball history. It was home to the Kansas City Kings before relocation to Sacramento in 1985. The American Basketball Association team Kansas City Knights were also in the city until the league shut in 2005. The National Collegiate Basketball Hall of Fame is also in Kansas City as well as the annual Big 12 tournament.
T-Mobile Center is located downtown and was built to handle an NBA and NHL team with more than 19,000 seats. The arena is located downtown with the appealing Westport nearby for eating and shopping.
One of the biggest advantages for a potential franchise is that it's an untapped market. There are no NBA teams nearby with Oklahoma City 350-miles away southwest and Memphis 450-miles southeast.
And don't forget, Kansas City is already home to die-hard fans supporting the Chiefs and Royals. There's a big problem for a Kansas City NBA expansion team however.
Las Vegas.
Kansas City needs a billionaire to get an NBA team or it'll go to Las Vegas https://t.co/AWRUhhIkd2

— CNBC (@CNBC) January 14, 2021
Originally posted on Twitter by @CNBC
It's almost a given that Seattle will get the next NBA expansion franchise for many reasons and a second franchise is gonna be needed to balance the conferences. A Las Vegas NBA expansion team is making more sense by the day and that's bad news for Kansas City.
The city may struggle to find corporate dollars and an owner willing to dish out the couple of billion to make an expansion team happen. That's what Vegas will be looking to exploit as a massive destination city and with tonnes of investment money flooding into the city.
All Net Resort and Arena will break ground in Las Vegas this October 🤩
All Net Resort and Arena will break ground in Las Vegas this October 🤩

💰 Cost $4 BILLION
🏟 23,000 seat arena w/ retractable roof
🌃 2 hotels & a theater
👀 Could be used to a draw a NBA franchise to Vegas

(h/t @8NewsNow) pic.twitter.com/de2Uo8WB2E

— br_betting (@br_betting) July 19, 2021
Originally posted on Twitter by @br_betting
Kansas City shouldn't give up just yet. The city serves as the headquarters for companies like H&R Block and Hallmark Cards, and there's a surging tech scene in the city. One of the wealthiest people in the world Charles Koch lives in Kansas as well as billionaire Min Kao and his family who have roots a stone's throw away from Kansas City.
Perhaps it'll be Chiefs quarterback Patrick Mahomes who will be the key to bringing an NBA expansion franchise to Kansas City. He's on the largest contract in sports history worth up to $503 million which ties him to Kansas City, and he's already a part owner in Kansas City's MLB team the Royals as well as MLS team Sporting Kansas City.
Good thread if you're curious of how well Mahomes has invested. I blacked out reading "he plans to bring an NBA team to Kansas City" 😍 @PatrickMahomes https://t.co/VnbhuiVmVE

— Nate Chastain (@Nate_Chastain) April 18, 2022
Originally posted on Twitter by @Nate_Chastain
NBA expansion is gonna come down to the wire and it'll depend on who can gather the most corporate support, money and ultimately whoever has a stronger ownership group.
Another route that Kansas City could go to get a team is through relocation. There are four NBA teams most likely to relocate and Sacramento Kings are one of them.
Kansas City lost the Kings to Sacramento in 1985 so perhaps it's time they reclaim what's rightfully theirs. Hopefully for Kansas City, they can go down the easier route with an NBA expansion franchise to call their own.
---
YES, ANOTHER BASKETBALL BLOG...
Another Basketball Blog is a spin-off of Wolfgang Sport, an American and British sports blog I created in 2017. Basketball is one of the most culturally intensive sports in the world and the aim is to dive deep into the culture.
---
---