Leeds United: The Most Hated Football Club in England?
G'day tribe. Yesterday I posted about how Millwall are one of the most hated clubs in England which you can check out here. Today I will be posting about Leeds United and why they get so much hate!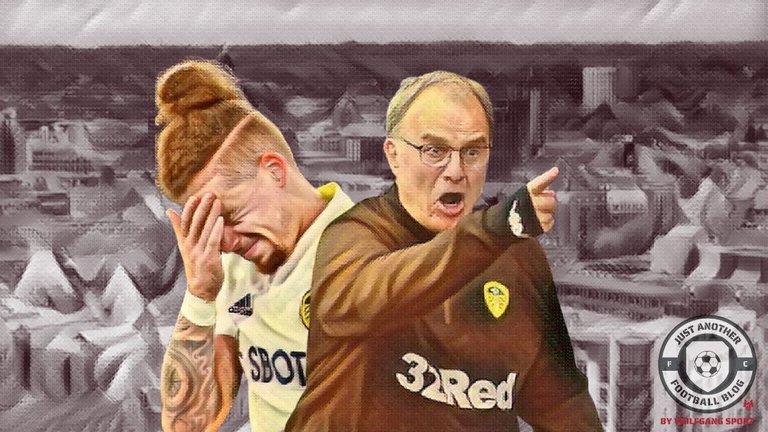 The beginning of everybody's hate for Leeds United began way back in 1919. The club is the rebirth of Leeds City who were expelled in that year for making illegal player payments during the First World War. Even though it was common practice in the league there was undeniable evidence against Leeds and the FA had to make an example of them.
All of Leeds City's assets were sold off and auctioned. At the same time this was taking place a meeting was being held to create the club that we know today as Leeds United. It was a show of defiance and rebellion against the FA for taking such drastic action by kicking them out of the Football League.
In the 1919/20 season the footballing authorities closed down Leeds City and expelled them from the Football League pic.twitter.com/7yB4T3BfoN

— OldFootballPhotos (@OldFootball11) October 18, 2017
Source: Originally posted on twitter by OldFootball11
Leeds has intense local West Yorkshire rivalries with Bradford City and Huddersfield Town as well as rivalries with nearby Sheffield United and Sheffield Wednesday. Leeds also has fierce rivalries with Chelsea and Manchester United and are despised by pretty much the rest of Britain thanks to Don Revie.
Revie helped transform a mediocre Leeds United into one of the best in England during the 60s and 70s. It was during the Revie era that Leeds built a reputation for their football thuggery and they ended up being one of the most hated football clubs in the world.
In 1964 Leeds played Everton in an explosive league game which boiled over. On the back of ugly challenges that escalated in ferociousness, the referee had to take both teams off the pitch to calm them down in a Football League first.
After play resumed Leeds took a 1-nil lead but were pelted by coins from the outraged Goodison Park faithful. Leeds held on to their lead and won the game but it earned them the inglorious name 'Dirty Leeds'. They were now the most hated football club in England as a result of their brutal physical game, horrendous discipline, cynical fouling and downright dirty tactics.
As the years have gone by and as Leeds began to struggle at the turn of the millennium, a strong hatred for Leeds still existed by many fans despite playing in different divisions to their main rivals. A new generation of fans were brought up to hate Leeds with the Dirty Leeds team still forefront in the minds of the older generation.
And it would piss off Huddersfield, Bradford and Sheffield fans even more that Leeds fans see Manchester United and Chelsea as bigger rivals despite being located further away geographically than their Yorkshire rivals.
If there wasn't enough to hate on Leeds already, a portion of Leeds United supporters are among the most violent football fans in the UK.
The Service Crew is a football firm associated with Leeds and they have violent rivalries with Milwall, Hull City, Cardiff City, Birmingham, Chelsea and of course, Manchester United. They're all among the biggest hooligans in English football.
The hooligan firms of both the clubs: Leeds United's Service Crew and Manchester United's Red Army regularly saw each other fighting in organized violent activities in 1970s. pic.twitter.com/3iAKVbSNTX

— The Devil's DNA (@TheDevilsDNA) December 20, 2020
Source: Originally posted on twitter by TheDevilsDNA
The Service Crew was founded in 1974 and the name comes from the trains that took the firm to away matches. They sneakily took these trains instead of the designated chartered trains which were heavily policed.
After the 1975 European Cup finals loss to Bayern Munich and furious at two penalty appeals being turned down, the Service Crew were involved in ripping out seats from the Parc des Princes stands and throwing them onto the pitch. As a result Leeds became the first English club to be banned from European competition.
In a sign that Leeds was and is still one of the most hated football clubs, non-league club Telford United refused to even host Leeds in an FA Cup third round tie in 1987 because of the reputation of the Service Crew.
On This Day 1987 #lufc The FA Cup Tie no one wanted! The coldest I've ever been at a football match! On a frozen pitch, Leeds United's Ian Baird with a double knock out Telford 2-1 at the Hawthorns#80sleeds #facup pic.twitter.com/am1K9YrHgO

— LEEDS UNITED MEMORIES (@LUFCHistory) January 11, 2021
Source: Originally posted on twitter by LUFCHistory
In Europe there's also a bitter hatred between Leeds and Galatasaray fans after two Leeds fans were stabbed to death the night before a UEFA Cup semi-final in 2000. In similar circumstances a Galatasaray basketball team supporter stabbed Red Star fan Marko Ivkovic to death in 2014 which has fuelled one of the fiercest rivalries in European basketball.
Its fair to say that the combination of Don Revie's 'Dirty Leeds' team and the Service Crew has given them a bad boy imagine making them one of the most hated football clubs in the world.
A recent fan voted poll confirmed that the most hated football team in the United Kingdom is...

🥁🥁🥁 LEEDS UNITED! Accurate or is there a team that deserved it more? pic.twitter.com/tlaXYaIS0E — MCCCSHCas (@MCCCSHCas) February 6, 2020
Source: Originally posted on twitter by MCCCSHCas
A 2020 study found that Leeds had the most chants sung about them from other clubs with a total of 117. In second place? Liverpool who were a long way back with 50. Leeds fans won't care though. Most football fans hate them, but Leeds fans will like it that way.
---
YES, ANOTHER FOOTBALL BLOG...
Football Blog FC is a spin-off of Wolfgang Sport, an American and British sports blog I created in 2017. The beautiful game isn't what I remember it to be as a kid and using satire is my way of coping with it. FBFC was created to write about football with a bit of fun reflecting the current state of football.
---
---