Mexico: The Ultimate 2022 FIFA World Cup Review #17
G'day tribe. Yesterday we closed off Group B with Wales who qualified for the first time in 64 years. Today we start group C with Mexico! 32 teams in 32 days! This is the Ultimate FIFA World Cup review guide. Check what we've done so far below.
---
Group A - Qatar | Ecuador | Senegal | Netherlands
Group B - United States | England | Iran | Wales
Group F - Canada | Croatia | Morocco | Belgium
Group H - Ghana | Portugal | Uruguay | South Korea
---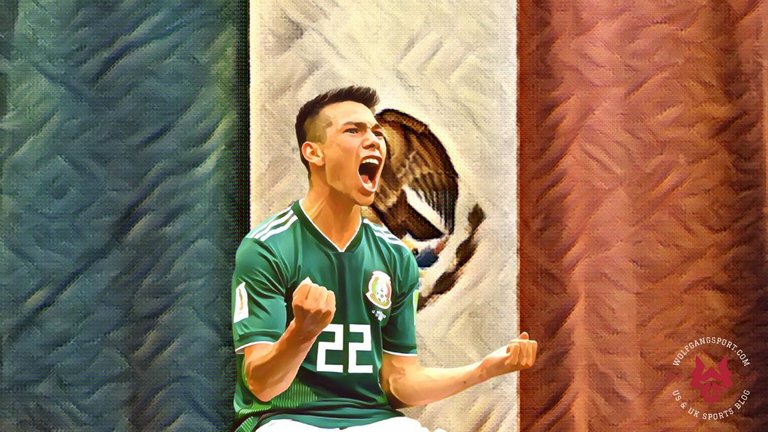 ---
Country: Mexico
Nickname: El Tri
Last World Cup Appearance: 2018 (Round of 16)
Previous World Cup Appearances: 1930, 1950, 1954, 1958, 1962, 1966, 1970, 1978, 1986, 1994, 1998, 2002, 2006, 2010, 2014, 2018
World Rank: #9
Star Players: Guillermo Ochoa, Hirving Lozano, Raul Jimenez
---
Mexico are used to dominating CONCACAF and it would look that way with their second place finish in World Cup qualifying. All isn't as it seems as they struggled to score. Raúl Jiménez was top scorer with only three goals. There's also been discontent amongst Mexican fans regarding head coach Tata Martino.
In June they were thrashed by Uruguay 3-nil and failed to score against Ecuador in a nil-all draw. It looks a long shot that the Mexicans can progress and seems bizarre they're ranked so high in the FIFA Rankings.
Mexico are however entering their 17th World Cup so this is a team that knows how to perform on the big stage. They also have big names that can do the job and have a very proud and traditional footballing nation behind them cheering them on. Can they match or better their best ever finish of a quarter-finals appearance?
---
World Cup Group: Group C - Argentina, Saudi Arabia, Poland, Mexico
---
Prediction: Mexico will be looking to avoid making a fool out of themselves on the World Stage. They're in a tough group with Argentina and a Polish side led by Barcelona's Robert Lewandowski. On paper Mexico look decent. An experienced goalkeeper in Guillermo Ochoa. Premier League striker Raul Jimenez leading the attacked supported by world-class wingers Hirving Lozano of Napoli and Sevilla's Jesús Manuel Corona Ruíz aka Tecatito. Young winger Diego Lainez is one to look out for who could be a dark horse that flies under the radar.
Unfortunately on the defensive end, Ochoa doesn't have a strong defense infront of him. Monterrey's Hector Moreno is in his mid-30's now and there isn't any strong young talent to surround him with.
There aren't any signs that this Mexican team can progress. A lack of goals could be solved with the experienced Javier Hernandez who has been frozen out of the squad and Tata Martino should really thinking about bringing him back into the fold if Mexico are to stand any chance of progressing.
Let's not totally discount a Mexican team that beat Germany and South Korea to progress to the round of 16 at the 2018 World Cup, where they lost to Brazil. And perhaps the mostly arid climate of Mexico could suit the squad in Qatar and give them an edge over Poland who are used to cooler climates.
It will likely come down to their game against Poland but even then, we shouldn't discount a Saudi Arabia side who are almost practically playing at home. It's a tough ask for Mexico, but their current form doesn't suggest that they'll progress beyond the group stages.
Group Stage.
---
THANK YOU FOR YOUR SUPPORT!
Wolfgang Sport started in 2017 as a way to connect my passion for American and British sports. Today it's evolved into a blockchain sports blog pushing the boundaries into the crypto world and embracing Web3 technologies.
---
---