Millwall: The Most Hated Football Club in England?
Clubs are hated because of their links with hooliganism firms, success on the pitch or because of moves of straight out shithousery. Let's take a look at Millwall, one of the most hated clubs in English football.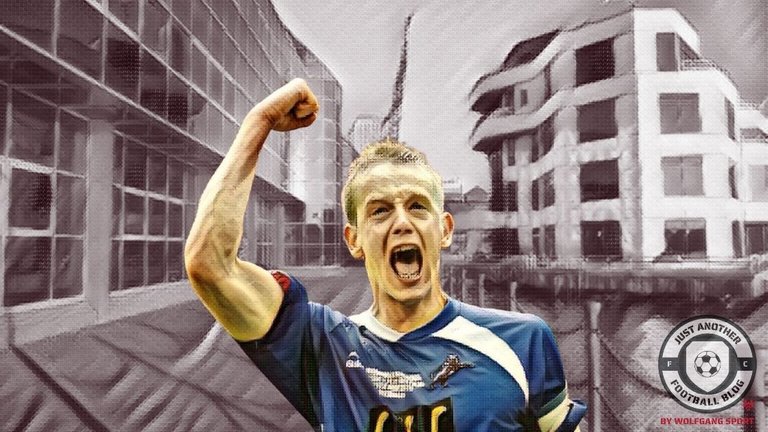 Millwall are one of the most hated football clubs in England and what better proof is there than their famous football chant "No one likes us, we don't care". Most football clubs are hated for their success on the field.
In Millwall's case they've mostly played tier two and three football. Their best ever finish was tenth in the top tier in 1989 but the club has never even played Premier League football ever since it was created in 1992. Yet, Millwall are still one of the most hated clubs in England. How does that work?
Millwall has a long association with violent hooliganism which has made the club one of the most hated. Millwall's fan base historically is made up of dockworkers who worked in physical and aggressive conditions. The Bushwackers are the most notorious firm of them all and have been active since 1972
These guys have a massive rap sheet. They threw a dummy grenade onto the football pitch in a 1965 match against Brentford. In 1982 Millwall's chairman at the time Alan Thorne even threatened to close the club because of fan violence.
There is a fierce rivalry between Millwall and West Ham as well as strong rivalries with Leeds United, Crystal Palace and Charlton Athletic. Most of the hate towards Millwall across England follows the 1985 riots at Kenilworth Road, Luton Town.
Luton vs Millwall at Kenilworth Road in the Fa Cup, 1985. pic.twitter.com/y3BlwanpiS

— When Football Was Better (@FootballInT80s) October 15, 2018
Source: Originally posted on Twitter by FootballInT80s
The riots stained football's image across England as Milwall fans destroyed Luton Town's home ground in scenes that could've derailed domestic football in England. Millwall fans who were already known for their intimidation and brutality, trashed shops, vehicles and started numerous street brawls.
In more recent times with hundreds of Millwall fans involved in incidents around St Andrews Stadium following a play-off loss to Birmingham City in 2002. Millwall lost in a penalty shoot-out and missed out on promotion to the Premier League for the first time in their history. Almost 50 police officers and 24 police horses were injured.
Millwall vs Birmingham 2002

Notorious riot between infamous Millwall Bushwhackers & Zulu Warriors

At 1st they were against each other

But they both turned their attention on police

Police couldn't cope as a lot of Millwall firm are squaddies

So they were using army tactics https://t.co/oOCOIkURo5 pic.twitter.com/cqUh1nhhn5

— VVG 🇳🇬 (@yosoyVVG) May 31, 2020
Source: Originally posted on Twitter by yosoyVVG
Millwall also booed Millwall and Derby players following players taking a knee to support the Black Lives Matter movement cementing their spot as one of the most hated clubs in England.
Wayne Rooney has described the booing by fans as players took a knee before Millwall vs Derby on Saturday "disgraceful and mindless".

— Sky Sports News (@SkySportsNews) December 6, 2020
Source: Originally posted on Twitter by SkySportsNews
It's fair to say that Millwall have built quite a reputation and are one of the most hated football clubs in the world. What are your feelings towards Millwall?
---
YES, ANOTHER FOOTBALL BLOG...
Football Blog FC is a spin-off of Wolfgang Sport, an American and British sports blog I created in 2017. The beautiful game isn't what I remember it to be as a kid and using satire is my way of coping with it. FBFC was created to write about football with a bit of fun reflecting the current state of football.
---
---