MLS Expansion Team Favorites
Charlotte FC joined the league as an MLS expansion team in 2022 and as the 28th team. St. Louis City SC will join the league in 2023 as the 29th team. The cost for an MLS expansion team has skyrocketed from $10m in 2007 to $325 million but the league is still attractive for investors. Which cities will host the next MLS expansion team?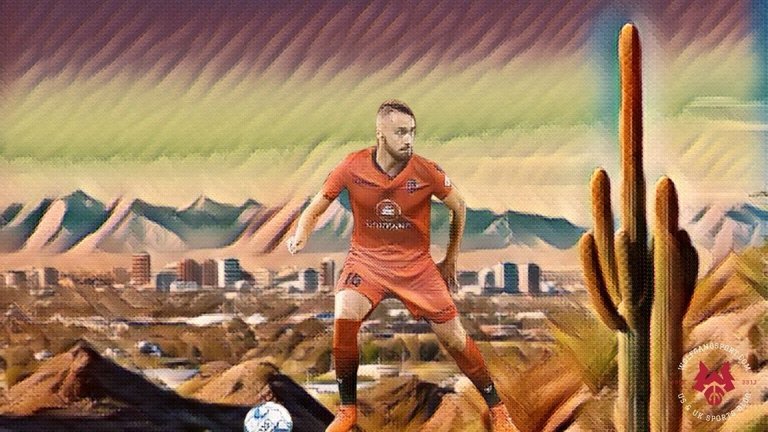 6. Louisville
As one of the favourites to get the
next NBA expansion team
, Louisville is also a strong candidate for an MLS expansion team. Louisville already has a soccer specific arena with Lynn Family Stadium, home to USL Championship side Louisville City FC. The 11,700 stadium can also be expanded to over 15,000.
Louisville City FC have been competing since 2014 and have a well established support with average attendances among the best in the USL Championship. An expansion bid will need to be bankrolled by someone who has deep pockets. Appealing for investors is the fact that Louisville is one of the largest cities in the U.S. without a team in the major five professional sports leagues.
[new] Louisville sees more 'opportunity' with an MLS franchise than NBA https://t.co/BAExpBtA2t via @courierjournal

— Justin Sayers (@_JustinSayers) December 3, 2018
Source: Originally posted on Twitter by @_JustinSayers
5. Phoenix
There's been instability with Phoenix's MLB and NHL franchises exploring their options. USL Championship team Phoenix Rising on the other hand holds the North American record winning streak, a 20-game winning streak setting Phoenix up to win the 2019 regular season USL Championship title. and has moved into a new soccer complex at Wild Horse Pass.
Bankrolled by Chinese billionaire Alex Zheng and former Chelsea legend Didier Drogba, Phoenix Rising have an agreement in place with Goldman Sachs to help fund a new stadium in Tempe, Arizona if Phoenix are awarded an MLS expansion franchise. The Rising have had increasing average attendances from 2,300 during their inaugural season in 2014 to almost 7,000 in 2021.
.@NBCSports says Phoenix has 'better than a 50-50 chance' of becoming the 30th MLS franchise, if the league expands.https://t.co/kR8oEOhTvs

— Joey Artigue (@Joey_Artigue) April 19, 2019
Source: Originally posted on Twitter by @Joey_Artigue
4. Sacramento
In 2019 Sacramento was awarded an MLS expansion team with Sacramento Republic FC due to join the MLS in 2022. It was then pushed out to 2023 until majority owner Ron Burkle pulled out due to the financial impacts of COVID.
Sacramento Republic FC remains in the USL Championship with one of the best attendances in the league. With a bigger television market than eight MLS cities, it still makes sense that Sacramento should have an MLS expansion team.
Major breaking news:

The MLS Sacramento expansion franchise is dropping out. "Earlier today, Ron Burkle informed the League that based on issues with the project related to COVID-19, he has decided to not move forward with the acquisition of an MLS expansion team in Sacramento" pic.twitter.com/8AsoZfrRub — Jonathan Tannenwald (@thegoalkeeper) February 27, 2021
Source: Originally posted on Twitter by @thegoalkeeper
...OK tribe I'll be back tomorrow with the final part of the series
---
THANK YOU FOR YOUR SUPPORT!
Wolfgang Sport started in 2017 as a way to connect my passion for American and British sports. Today it's evolved into a blockchain sports blog pushing the boundaries into the crypto world and embracing Web3 technologies.
---
---