Most Underrated Premier League Midfielders of All Time
These players are the most underrated Premier League midfielders of all time, the unsung heroes, often overlooked and taken for granted for far too long just like the most underrated Premier League strikers of all time.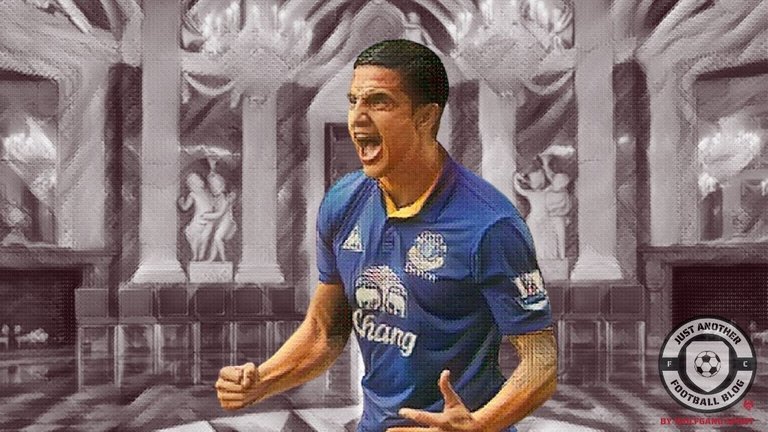 5. Danny Murphy
Danny Murphy was a workhorse who's earned his spot as one of the most underrated Premier League midfielders of all time. Murphy played for Charlton, Tottenham and led Fulham to the 2010 Europa League Final but not before a stellar period at Liverpool.
Murphy played 170 league games for Liverpool and won five trophies in seven years. He was known for his defensive efforts and ability to score cracking goals. In 2001 at Liverpool Murphy won a famous cup treble with the League Cup, FA Cup and UEFA Cup.
4. Gareth Barry
Gareth Barry started his career as a 17-year old in 1997. He holds the record for most Premier League appearances with 653. He was one of the moxt consistent players, captaining Aston Villa and winning the Premier League with Manchester City before finishing his career at Everton and West Brom.
Barry could do everything without being electrifying. He was tactically smart and he could tackle and pass extremely efficiently, roaming forward whenever he needed to. Barry was reliable with no fuss, and the unsung hero always flew under the radar.
"I have never seen a player with such an incredible professionalism as Gareth Barry. Gareth is one of those players who gets underrated...For me, he is one of the best English players ever." - Roberto Martinez. #EFC

— The-Toffees (@thetoffees_com) October 28, 2021
Source: Originally posted on Twitter by @thetoffees_com
3. Tim Cahill
One of the most underrated Premier League midfielders of all time, Tim Cahill had an aggressive and powerful style of play. A box-to-box specialist he had phenomenal aerial ability. He scored 68 goals in 278 appearances for Everton and had a strike rate better than Paul Scholes and not far off of Steven Gerrard.
Tim Cahill also tops the list of greatest Australian soccer players of all time. He had such a phenomenal 2006 that he was one of 50 nominees named for the Ballon d'Or that year.
Every Tim Cahill (@Tim_Cahill) goal in the Premier League - Part one #efc pic.twitter.com/va5ADbrbXa

— Classic Premier League (@_PLFootball) January 30, 2022
Source: Originally posted on Twitter by @_PLFootball
...OK tribe I'll be back tomorriw with the final part of the series.
---
YES, ANOTHER FOOTBALL BLOG...
Football Blog FC is a spin-off of Wolfgang Sport, an American and British sports blog I created in 2017. The beautiful game isn't what I remember it to be as a kid and using satire is my way of coping with it. FBFC was created to write about football with a bit of fun reflecting the current state of football.
---
---