Netherlands: The Ultimate 2022 FIFA World Cup Review #12
G'day tribe. Yesterday I continued Group A with Senegal. Today let's wrap the group up with the Netherlands. 32 teams in 32 days! This is the Ultimate FIFA World Cup review guide. Check what we've done so far below.
---
Group A - Qatar | Ecuador | Senegal |
Group F - Canada | Croatia | Morocco | Belgium
Group H - Ghana | Portugal | Uruguay | South Korea
---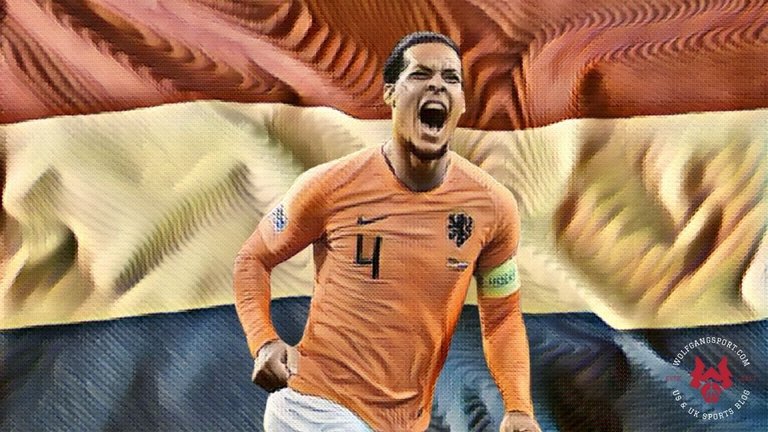 ---
Country: Netherlands
Nickname: Oranje, Flying Dutchmen, Clockwork Orange
Last World Cup Appearance: 2014 (Third Place)
Previous World Cup Appearances: 1934, 1938, 1974, 1978, 1990, 1994, 1998, 2006, 2010, 2014
World Rank: #8
Star Players: Matthijs de Ligt, Virgil Van Dijk, Frenkie De Jong, Memphis Depay
---
The Dutch will be excited and looking forward to the World Cup after missing out on qualification in 2018. This is a country so desperate to win the World Cup after losing three finals appearances - 1974, 1978 and 2010.
Netherlands have always had an attractive style of football which is heavily based on maintaining possession of the ball. They've also had some of the greatest players we've seen - Johan Cruyff, Marc Overmars, Clarence Seedorf, Dennis Bergkamp, Edgar Davids, Frank and Ronald de Boer, and Frank Kluivert to name a few.
At the 2022 World Cup a strong history of great players will continue. I'll be Matthijs de Ligt, Virgil Van Dijk and Frenkie De Jong who will lead the Dutch defensively. Memphis Depay and Steven Bergwijn will be the offensive firepower looking to push the Dutch deep into the World Cup.
Can they go one better than they've ever gone and win the World Cup?
---
World Cup Group: Group A - Qatar, Ecuador, Senegal, Netherlands
---
Prediction: A third place at the 2014 World Cup was followed up with missed qualification and so the Dutch will be looking to make up for the disappointment. Matthijs de Ligt, Van Dijk, De Jong, Georginio Wijnaldum and Depay headline the team but watch out for young stars Donyell Malen and Bergwijn.
The defensive line and midfield will be far too powerful for their group and they should steamroll Qatar, Senegal and Ecuador. The Dutch know how to get to the final and if they can smash out the group stage you'd expect to see them continue momentum and make a very deep run.
Can they actually win it?
They're a real chance. Memphis Depay is no Robin van Persie or Arjen Robben but the Barcelona forward ended UEFA World Cup qualifying as top-scorer with 12 goals level with Harry Kane. When you consider how strong the Dutch defence and midfield is, Netherlands hopes will be ever reliant on just how good Depay plays.
If there was ever a weakness it would be between the sticks. Whether Mark Flkeken or Jasper Cillessen will be first choice remains to be seen. What the Dutch would do to have a Edwin Van der Sar and Maarten Stekelenburg playing keeper. That's possibly the difference between the Dutch winning a game deep in the tournament.
Semi-finals.
---
THANK YOU FOR YOUR SUPPORT!
Wolfgang Sport started in 2017 as a way to connect my passion for American and British sports. Today it's evolved into a blockchain sports blog pushing the boundaries into the crypto world and embracing Web3 technologies.
---
---