Poland: The Ultimate 2022 FIFA World Cup Review #18
Yesterday we opened group C with Mexico. Today we'll be reviewing Poland's chances of World Cup success. 32 teams in 32 days! This is the Ultimate FIFA World Cup review guide. Check what we've done so far below.
---
Group A - Qatar | Ecuador | Senegal | Netherlands
Group B - United States | England | Iran | Wales
Group C - Mexico |
Group F - Canada | Croatia | Morocco | Belgium
Group H - Ghana | Portugal | Uruguay | South Korea
---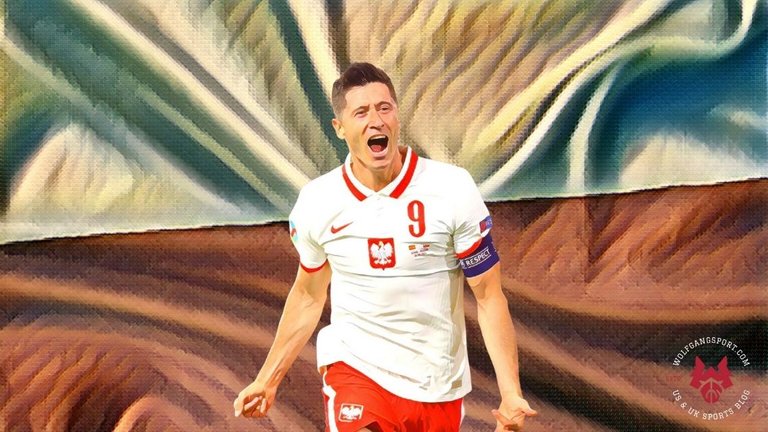 ---
Country: Poland
Nickname: Biało-czerwoni (The White and Red) Orły (The Eagles)
Last World Cup Appearance: 2018 (Group Stage)
Previous World Cup Appearances: 1938, 1974, 1978, 1982, 1986, 2002, 2006, 2018
World Rank: #26
Star Players: Robert Lewandowski, Piotr Zielinski, Wojciech Szczesny
---
Poland were ranked as high as fifth in the world back in 2017 but were toothless at the 2018 World Cup and were embarrassingly knocked out in the group stages. At Euro 2020 they were again knocked out in the group stages following a loss to Slovakia, a draw with Spain and another loss to Sweden.
They'll be looking to make amends for it in Qatar. It could perhaps suit Poland that they will fall under the radar as not much is expected of them.
In June they started off with a win against fellow World Cup team Wales. A week later a 6-1 loss to Belgium highlighted their weaknesses. They backed it up with a 2-2 draw with the Netherlands and then a 1-0 loss to Belgium.
Based off form it's not looking good but Group C teams overall haven't had a good run heading into the tournament so all is not lost. There's also more to Poland than just Robert Lewandowski.
---
World Cup Group: Group C - Argentina, Saudi Arabia, Poland, Mexico
---
Prediction: This isn't a great Poland side and they've had some poor results in the lead up to the World Cup. Argentina should dispatch of them but Poland are lucky. Mexico has had a horror run in, and Saudi Arabia are unlikely to have the strike power to overcome Poland.
Lewandowski is the obvious goalscoring threat and I'd expect him to come up big. He'll be close to 38 years old if he played at the next World Cup.
Napoli's Piotr Zielinski will be the key however. It's his link-up play that will create chances for Lewandowski. He's a workhorse in the middle and an exceptional dribbler and he's the key for Poland to progress.
Southampton's Jan Bednarek at centre back and Aston Villa's Matty Cash and right back offer Premier League quality defence and Juventus keeper Wojciech Szczesny a world class keeper between the sticks.
Those five players and a decent support cast of European quality players will sneak them ahead of Mexico and Saudi Arabia. Unfortunately they'll likely face France if they finished second and we all know how that would end up.
---
THANK YOU FOR YOUR SUPPORT!
Wolfgang Sport started in 2017 as a way to connect my passion for American and British sports. Today it's evolved into a blockchain sports blog pushing the boundaries into the crypto world and embracing Web3 technologies.
---
---