Qatar: The Ultimate 2022 FIFA World Cup Review #9
G'day tribe. Yesterday I finished Group H and am starting Group A. Let's begin with World Cup hosts Qatar! 32 teams in 32 days! This is the Ultimate FIFA World Cup review guide. Check what we've done so far below.
---
Group F - Canada | Croatia | Morocco | Belgium
Group H - Ghana | Portugal | Uruguay | South Korea
---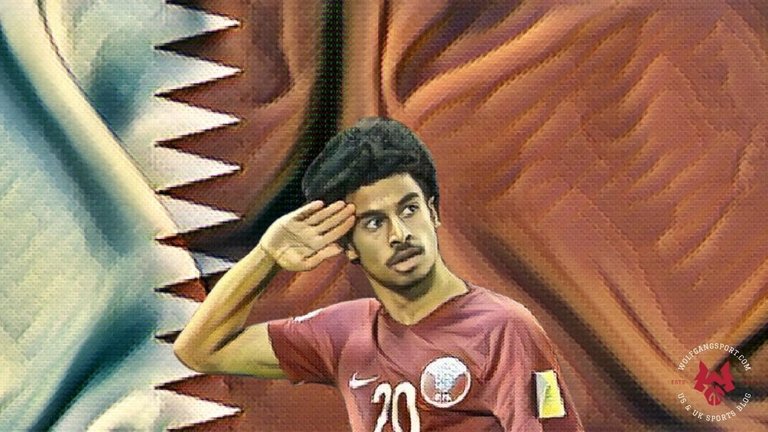 ---
Country: Qatar
Nickname: The Maroon
Last World Cup Appearance: None
Previous World Cup Appearances: None
World Rank: #51
Star Players: Akram Afif, Almoez Al
---
Putting all the World Cup bidding bribery and migrant worker controversies aside, how does Qatar's football team stack up in the World Cup? Unfortunately for the host nation, it's impossible for them to buy Cristiano Ronaldo, Erling Haaland or Kylian Mbappe to represent the Qatari national team. But i'm sure they've tried to find a way ...
Qatar are the reigning Asian Cup champions after beating Japan in 2019. It was the first time the nation ever won it and a fantastic result for the country who had changed direction with a new coach in 2017 to replace Jorge Fossati.
New coach Felix Sanchez managed the youth sides of Qatar and has used local players as opposed to naturalised players. Under Fossati the Qatari squad had players born in Senegal, France, Ghana, Kuwait, Portugal, Brazil, Egypt and Uruguay all in the same team.
Credit to Qatar for the new direction. The entire World Cup squad plays in the Qatar Stars League and it could help the team on the pitch as they all either have played with each other or know each other.
---
World Cup Group: Group A - Qatar, Ecuador, Senegal, Netherlands
---
Prediction: Coach Felix Sanchez has been a revelation for Qatar and the reigning champions of Asia have done a good job in the last five years leading into the World Cup.
Akram Afif was the 2019 Asian Footballer of the Year and bangs goals in for fun in the Qatar Stars League. Teammate and forward Almoez Al scored a record 9 goals in the 2019 Asian Cup to help the team to a historic trophy.
Almoez Al was also the top scorer in the 2021 CONCACAF Gold Cup where Qatar finished semi-finalists, Qatar being invited to the tournament. He'll likely lead the forward line with captain Hassan Al-Haydos who is the most capped Qatari in history with more than 160 games and he's atill only 31. He'll
At the back there's also quality with left back Abdelkarim Hassan who won the Asian Footballer of the Year award in 2018.
Group A is going to be very tough though for Qatar but Asian teams can be notoriously hard to break down. If a tight game drags on they tend to limit any momentum for opposite teams by slowing the game down and killing any rhythm.
A lack of European experience should prove to much of a gap to overcome Netherlands, and Senegal should be way too quick. Ecuador might struggle to get any sort of rhythm going and on the back of home support, they should to steal a point at a minimum. Third place should be considered a monumental success for host nation Qatar.
Group Stage
---
THANK YOU FOR YOUR SUPPORT!
Wolfgang Sport started in 2017 as a way to connect my passion for American and British sports. Today it's evolved into a blockchain sports blog pushing the boundaries into the crypto world and embracing Web3 technologies.
---
---