Ranking Michael Jordan's Biggest Rivals of All Time
G'day tribe. He's the G.O.A.T and he was unstoppable. Many greats challenged him but he always prevailed. Let's take a look at who Michael Jordan's biggest rivals are.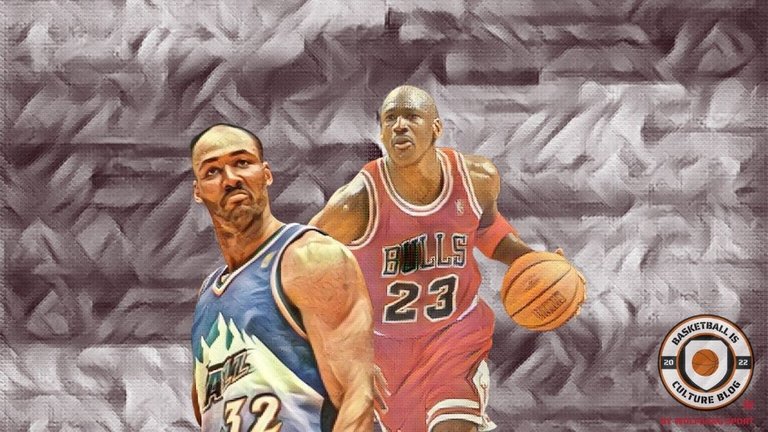 5. Karl Malone
Karl Malone are amongst the
greatest players who never won an NBA championship
. They can thank Michael Jordan for that. His teammate and partner in crime John Stockton is one of the
greatest single franchise NBA players of all time
.
Malone was one of Michael Jordan's biggest rivals. The pick and roll between Malone and Stockton was unstoppable. They and the Jazz also had a reputation of being dirty. Utah made the playoffs every season that Stockton and Malone played in but Jordan became the single reason why the Hall of Famers never won an NBA championship.
Despite Malone ahead 13-11 all-time against Jordan, the Bulls beat the Jazz in 1997 and again in 1998 with Jordan's famous 20-foot jumper with 5.2 seconds clinching a sixth NBA championship. Malone never won an NBA title and he's still filthy that teammate Antoine Carr wanted Jordan's autograph for his son.
4. Charles Barkley
Charles Barkley and the Philadelphia 76ers were one of Michael Jordan's biggest rivals. In the 1990 and 1991 playoffs the Bulls eliminated Barkley and the Sixers. Barkley was throwing massive numbers up, averaging 24.7 points and 15.5 rebounds in the 1991 playoffs.
In 1992 Barkley was traded to the Phoenix Suns and had an MVP and career year. He averaged 26.6 points and 13.6 rebounds leading Suns to the NBA Finals. Jordan averaged 41 points a game during the playoffs and the Bulls went on to beat the Suns in six games.
That was Barkley's only chance at winning an NBA championship and he became one of the best players who never won an NBA championship.
Jordan and Barkley struck a friendship during their playing days and were good friends into retirement. Barkley however publicly criticised. Jordan's ownership of Charlotte and two haven't been friends ever since.
3. Clyde Drexler
Clyde Drexler was the reason Portland Trail Blazers didn't draft Michael Jordan in 1984. They alreadt had a star guard in Drexler so they drafted center Sam Bowie instead.
Drexler still became a 10-time All-Star and Hall of Famer. The two met in the 1992 NBA Finals, and Jordan didn't like the fact that some people compared Drexler to Jordan.
The Bulls won in six games as Jordan dominated Drexler and the Trail Blazers, averaging 35.8 points and 6.5 assists. Most surprising was the six three-pointers Jordan drained, the weaker part of his game. The Bulls won in six games
Out of Michael Jordan's biggest rivals, Drexler was the only one who managed to win an NBA title, doing so with Houston Rockets in 1995. The Rockets swept Orlando Magic in the NBA Finals, after the Magic beat Jordan's Bulls in six games in the second round.
---
YES, ANOTHER BASKETBALL BLOG...
Another Basketball Blog is a spin-off of Wolfgang Sport, an American and British sports blog I created in 2017. Basketball is one of the most culturally intensive sports in the world and the aim is to dive deep into the culture.
---
---