Saudi Arabia: The Ultimate 2022 FIFA World Cup Review #20
G'day fam. This has been such a struggle with having a newborn in the household so I must apologise for the lack of time I've had on here. I've done everything I can to at least still try and pump out some content.
Yesterday we continued Group C with Poland. Today we'll be wrapping the group up with Saudi Arabia. 32 teams in 32 days! This is the Ultimate FIFA World Cup review guide. Check what we've done so far below.
---
Group A - Qatar | Ecuador | Senegal | Netherlands
Group B - United States | England | Iran | Wales
Group C - Mexico | Poland | Argentina
Group F - Canada | Croatia | Morocco | Belgium
Group H - Ghana | Portugal | Uruguay | South Korea
---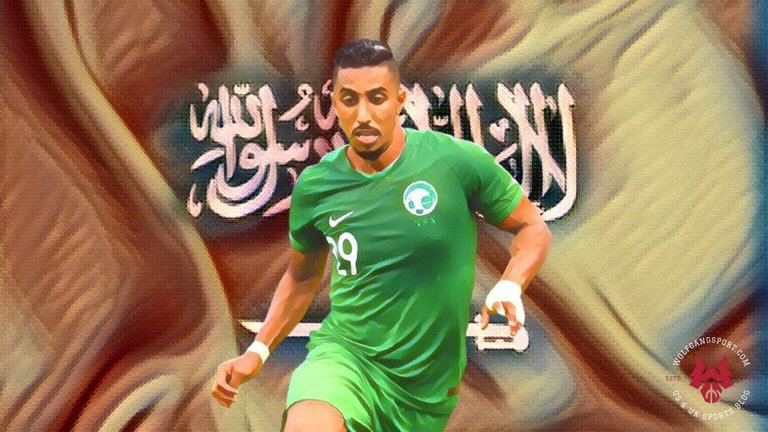 ---
Country: Saudi Arabia
Nickname: The Green, The Green Falcons, Arabian Falcons
Last World Cup Appearance: 2018 (Group Stage)
Previous World Cup Appearances: 1994, 1998, 2002, 2006, 2018
World Rank: #49
Star Players: Salem Al-Dawsari, Sultan Al-Ghannam, Abdulrahman Ghareeb
---
This will be as good as a home tournament for Saudi Arabia, playing in neighbouring Qatar. There are sure to be a lot of Saudi fans making the short trip to support their national team. They're going to need every bit of support as they look largely out of depth in a solid group.
In each of the last four World Cups, Saudi Arabia has exited at the group stage. They'll be looking to emulate their first ever tournament in 1994 where they made the round of 16.
Saudi Arabia did well to finish above Australia in AFC World Cup qualifying. Mexico, Poland and Argentina will cause them great challenges in trying to progress out from Group C.
---
World Cup Group: Group A - Argentina, Saudi Arabia, Poland, Mexico
---
Prediction: As close as ever to a "home" World Cup, Saudi Arabia will be comfortable in the conditions which will totally suit them. Unfortunately for the Saudis it may not be as big of an advantage with the teams that they'll be coming up against. Although they lack superstar names in the squad, the entire squad plays in the Saudi Professional League.
During the World Cup qualifiers against China and Australia, the squad was made up of players from only six Saudi clubs. The use of all homegrown players may actually benefit the team in terms of chemistry and leaves hope that they could cause an upset.
Salem Al-Dawsari is the key for Saudi Arabia if they're to have any success. He can provide chances and score goals at the World Cup. The Green Falcons chances took a huge blow however with Fahad Al-Muwallad recently being suspended for 18 months for testing positive for a banned substance.
Al-Hilal striker Saleh Al-Shehri can fill the void, with 8 goals in his first 16 games for Saudi Arabia. Midfield maestro and captain Salman Al-Faraj, as well as left-back Yasser Al-Shahrani will provide much needed experience and will be the key for the Saudis if they're to progress.
Argentina, Poland and Mexico will very likely be too powerful for the home based Saudi team to overcome. They will however be important in dictating whether it's Poland or Mexico that progresses to the knockout stage.
Group Stage.
---
THANK YOU FOR YOUR SUPPORT!
Wolfgang Sport started in 2017 as a way to connect my passion for American and British sports. Today it's evolved into a blockchain sports blog pushing the boundaries into the crypto world and embracing Web3 technologies.
---
---