Senegal: The Ultimate 2022 FIFA World Cup Review #11
G'day tribe. Yesterday I continued Group A with Ecuador. Today let's have a look at Senegal.
---
Group A - Qatar | Ecuador |
Group F - Canada | Croatia | Morocco | Belgium
Group H - Ghana | Portugal | Uruguay | South Korea
---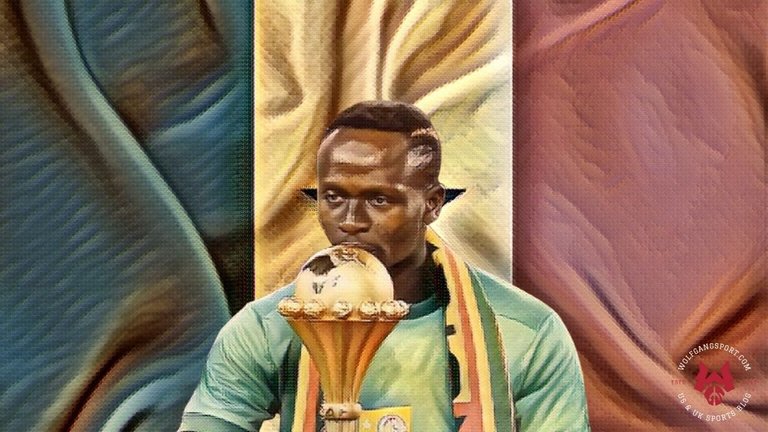 ---
Country: Senegal
Nickname: The Lions of Teranga
Last World Cup Appearance: 2018 (Group Stage)
Previous World Cup Appearances: 2002, 2018, 2022
World Rank: #20
Star Players: Sadio Mane, Kalidou Koulibaly, Edouard Mendy
---
This is a real golden generation for Senegal and they have a wealth of stars amongst their squad. They are easily Africa's brightest hope in the World Cup which included Cameroon, Ghana, Morocco, Tunisia.
It'll be Senegal's third appearance at the World Cup and they'll be looking to emulate their quarter final appearance in 2002 and improve on their group exit of 2018.
Sadio Mane is the obvious superstar who gives hope to the entire country that Senegal can go far. Napoli's Kalidou Koulibaly and Edouard Mendy are two other stars that can lead Senegal to Africa's best ever finish at a World Cup, 20 years after leading Senegal to the quarter finals.
The reigning AFCON champions - who won it for the first time in their history this year - also beat Egypt in shootout to qualify for the World Cup.
SADIO MANE SENDS SENEGAL TO THE WORLD CUP!!!

INCREDIBLE SCENES! 🇸🇳🙌 pic.twitter.com/g2ycfzsIhd

— ESPN FC (@ESPNFC) March 29, 2022
Source: Originally posted on Twitter by @ESPNFC
---
World Cup Group: Group A - Qatar, Ecuador, Senegal, Netherlands
---
Prediction: Mane is the obvious attacking threat that every team will be looking to neutralise. He is capable of producing football that could lead to Senegal winning against anybody in the world.
Along with Mane, Koulibaly and Mendy are at the prime of their careers and there's never been a better chance for Senegal to capitalise. We are talking about arguably the best attacker, best defender and best goalkeeper in the world, all in one team. If there was ever a chance for am African side to qualify for a World Cup semifinals this would be it.
Senegal's progression will depend on how good their supporting cast can help their superstars out. The pacey Ismaila Sarr will line up on the opposing wing of Sane and will provide blistering pace which gives them a threat along both flanks.
Idrissa Gueye is Senegal's vice-captain and despite the fact he's hasn't played much for PSG, he's the engine of the midfield and will be a key peice in linking Senegals superstars across the pitch.
Cheikhou Kouyate provides further Premier League experience to the midfield amd watch out for young gun Pape Matar Sarr. The Tottenham player has been on loan at Ligue One team Metz. It's the sort of tournament young players like him can take their game next level.
A quarter finals appearance would be no surprise at all and there's a realistic chance that Senegal could become Africa's first ever semi finalist.
Quarter Finals
---
---