The 10 Best Premier League Players Right Now (Part 3)
G'day tribe! We've made it to the final part. Who is the best Premier League player right now? Let's take a look at the top three below in a list that's sure to be controversial.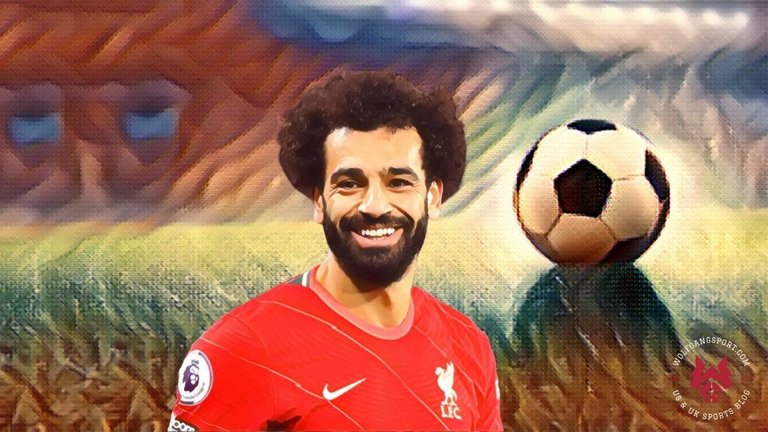 3. Kevin De Bruyne
Kevin De Bruyne can score worldies from anywhere, but highlight goals is not the only reason he is the third best Premier League player right now.
He has superior vision on the pitch which gives him an edge against any defence. His ability to scan the pitch at a rate like no other midfielder is why he's one of the best players in the world.
De Bruyne's 15 goals and 8 assists in 2021/22 were more than anyone else at Man City, who have dominated the league and have finished as champions in four of the last five years.
📈 Manchester City's best rated players in the Premier League last season:

1⃣ Kevin De Bruyne - 7.64 2⃣ Rodri - 7.44 3⃣ Joao Cancelo - 7.43 4⃣ 𝗣𝗵𝗶𝗹 𝗙𝗼𝗱𝗲𝗻 - 𝟳.𝟯𝟬 ✒️ Foden looks set to sign a new deal with the Premier League champions pic.twitter.com/zgakttliwl — WhoScored.com (@WhoScored) August 2, 2022
2. Son Heung-min
Korean forward Son Heung-min is as talented as they come and he's been nothing short of exceptional in the last few seasons. He had a career year in 2021-22 with 23 goals, good enough to take out the Premier League Golden Boot along with Mohamed Salah.
He's also proven he's a team player with an impressive 8 assists during the campaign. Both he and Kane have been an unstoppable offensive duo for Tottenham up front.
Either could be considered the best player in the Premier League right now. Standing in both their way is Mohamed Salah who's been playing out of this world.
Salah and Son share the Golden Boot award for the 2021-22 Premier League season ⚽🤝 pic.twitter.com/JsOUVa9ucy

— ESPN UK (@ESPNUK) May 22, 2022
1. Mohamed Salah
Liverpool forward Mohamed Salah is the best Premier League player right now, leading the league in both goals and assists in 2021/22, a campaign they were unlucky not to be crowned champions in
Salah scored 23 goals to clinch the Golden Boot award with Heung-min. He finished with a league-high 13 assists thanks to his insane dribbling ability and excellent vision.
The forward has dominated in his 5 seasons with Liverpool and has never missed a beat. The Egyptian legend has been on fire and is the undisputed best player in the Premier League right now.
Salah in the Premier League. 17/18: 42 G/A 18/19: 30 G/A 19/20: 29 G/A 20/21: 27 G/A 21/22: 36 G/A

— EM🫡 (@EM_LFC_) July 22, 2022
---
THANK YOU FOR YOUR SUPPORT!
Wolfgang Sport started in 2017 as a way to connect my passion for American and British sports. Today it's evolved into a blockchain sports blog pushing the boundaries into the crypto world and embracing Web3 technologies.
---
---