The 10 Most Popular Sports in the World (Part 2)
G'day tribe. Yesterday I started off the first part of the most popular sports in the world. Check it out in my posts here. It kicked off with baseball, table tennis and American football. Can you guess the second lot of most popular sports in the world?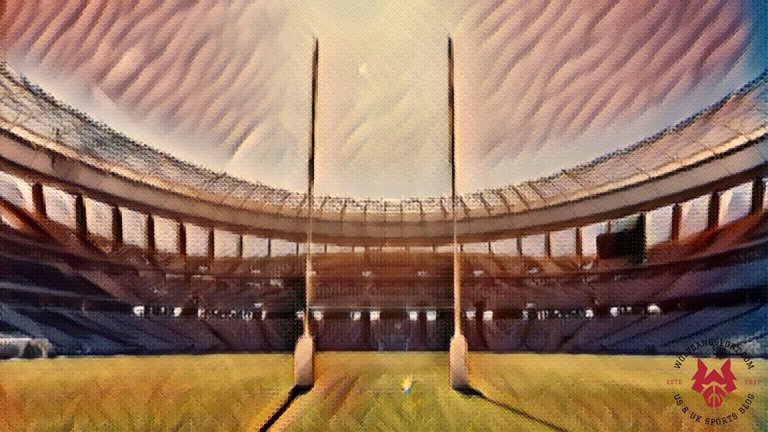 7. Hockey - 400 million
How the heck is hockey reported to have billions of fans? It's factually incorrect and mind boggling that it keeps getting reported that way. Hockey is played in two main formats - ice hockey and field hockey. Field hockey is popular in Australia, Argentina, England, Germany, Netherlands and India.
There are 300 million field hockey fans in the world with India making up 41 million of those. Perhaps India's large population has led to the incorrectly reported number of hockey fans in the world. Field hockey isn't popular in America but ice hockey is.
The National Hockey League has 51 million fans and is by far the most popular ice hockey league in the world. Ice hockey is Canada's official winter national sport and supplies over 40% of all NHL players. Elsewhere ice hockey is popular in parts of Europe, especially in the Czech Republic, Russia, Sweden and Finland.
Both field hockey and ice hockey have 400 million fans combined. That's when you take into consideration the 300 million field hockey fans, the 51 million ice hockey fans and an estimate of Europe and worldwide fans.

6. Rugby Union - 500 million
Rugby is one of the most popular sports in the world with
500 million fans
. Rugby is most popular in Australia, Great Britain, France, New Zealand, South Africa and the Pacific Islands. There has also been exceptional growth in popularity in Argentina, Georgia, United States, Canada and Japan.
Rugby union was an Olympic sport at Paris 1900, London 1908 and Antwerp 1920. It appeared for the final time at Paris 1924 before being removed following the death of the founder of the modern Olympics and rugby fan Pierre de Coubertin. Since the Rio de Janiero 2016 Olympics, Rugby Sevens has been an Olympic sport.
More than 857 MILLION people tuned in to last year's @rugbyworldcup in Japan, setting a record for the largest ever broadcast viewership for a rugby union tournament!

The new figures released by @WorldRugby showed a 26% increase on the 2015 #RWC hosted in England.#rugby pic.twitter.com/x3DoP6li3m — ONSIDE (@Onside_Spons) March 11, 2020
5. Volleyball - 800 million
Volleyball comes in two mainstream formats - indoor and beach. Volleyball is the fourth most popular sport in the world with
800 million fans
. Beach volleyball is very popular in Brazil and Europe and it was first introduced at the Olympics in Atlanta 1996.
Indoor volleyball was first part of the Olympic Games at Tokyo 1964. It's particularly popular in America and Cuba, and in European countries including Russia, Serbia and the Netherlands.

4. Basketball - 880 million
Basketball is the second
most popular sport in America
. More than 24 million Americans play basketball and it is the only major sport invented in the country. The
National Basketball Association
has at least
490 million fans in China
alone, and 50 million Americans viewers watched Game 7 of the 2006 NBA Finals.
On the list of most popular sports in the world, basketball ranks third and is played by 11% of the world's population, or 880 million fans. It's a fair assessment when you take into account the global popularity of the NBA.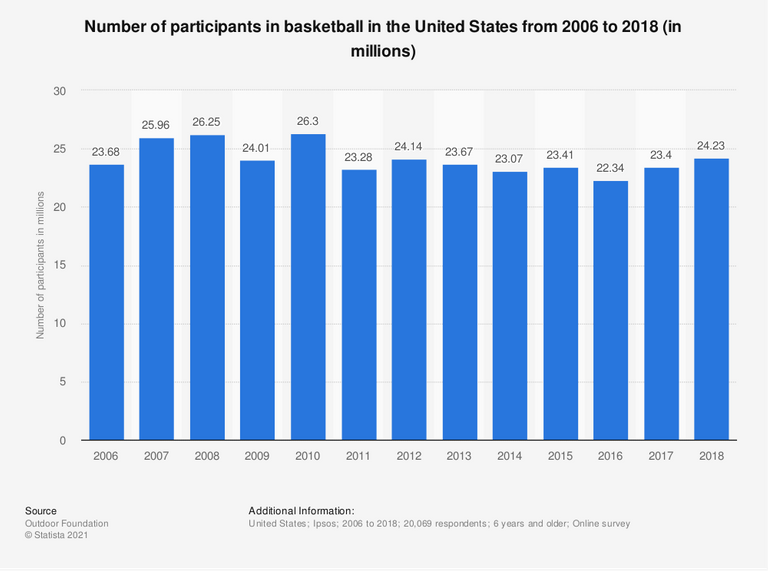 Source Statista
...OK tribe I'll be back tomorrow with the top three sports in the world. Can you guess what they are?
---
THANK YOU FOR YOUR SUPPORT!
Wolfgang Sport started in 2017 as a way to connect my passion for American and British sports. Today it's evolved into a blockchain sports blog pushing the boundaries into the crypto world and embracing Web3 technologies.
---
---