The 10 Most Popular Sports in the World (Part 3)
What is the most popular sport in the world? I've counted down from 10-4 which you can take a look at those posts of the series here. Can you guess the top three sports in the world?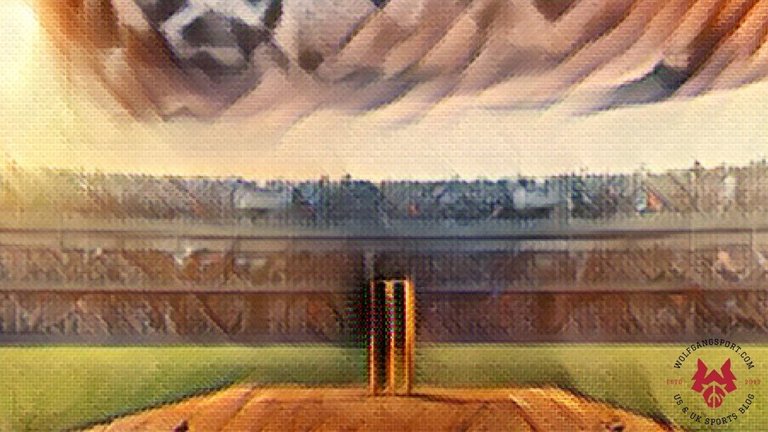 3. Tennis - 973 million
Tennis is very popular across the entire world especially in Australia, America and throughout Europe. There are
87 million players
of tennis across the globe and it's the third most popular sport in the world. Tennis was a part of the Olympic program at the first Games in 1896 but was dropped after 1924. It returned as part of the full program at Seoul 1988.
A total of 973 million fans follow tennis making it one of the most popular sports in the world. Barriers still exist with tennis being seen by many as a sport for the upper class. It's popularity will continue to explode as those barriers are broken down.

2. Cricket - 1 billion
Cricket is one of the most popular sports in the world - the second most popular in fact - with
one billion fans globally.
Cricket is the national sport of England, Australia and many Caribbean countries. The majority of fans however are from India with more than
90% of Indian sports fans
loving their cricket.
The Indian Premier League has fast become one of the most valuable sports leagues in the world. In 2009 the average IPL franchise was valued at $67 million. Today each franchise is worth more than $1 billion.
If Cricket Is Religion, Sachin Is GOD!#OnThisDay in 2010.

RT If You Agree pic.twitter.com/AJXfGV8h4D — Cricketopia (@Cricketopia_) February 24, 2021
1. Soccer - 5 billion
Soccer is the most popular sport in the world with
five billion soccer fans
. That's more than 62% of the global population who are fans of soccer, or football, as it's known in Great Britain. Many of the
most valuable sports teams
in the world are soccer teams.
The Olympics has hosted soccer at every Olympic Games except the first games in 1896, and in 1932 in an attempt to promote the World Cup. Women's soccer was introduced to the Olympic program at the 1996 Atlanta games.
According to a survey done by @AmpereAnalysis, soccer is now the 4th most popular sport in the USA, passing hockey.

49% of US Sport fans claims to like watching soccer on TV, compared to 37% who said the same for hockey. Soccer was now just 8 %-points behind baseball. pic.twitter.com/VmkLuHwAnn — MLS Buzz (@MLS_Buzz) December 11, 2021
Sports Ranking Table
Here are my final calculations below which I've identified through my own research. Thanks!
| | | |
| --- | --- | --- |
| Rank | Sport | Fans |
| 1 | Soccer (Football) | 5,000,000,000 |
| 2 | Cricket | 1,000,000,000 |
| 3 | Tennis | 973,000,000 |
| 4 | Basketball | 880,000,000 |
| 5 | Volleyball | 800,000,000 |
| 6 | Rugby Union | 500,000,000 |
| 7 | Hockey | 400,000,000 |
| 8 | Table Tennis | 330,000,000 |
| 9 | American Football | 200,000,000 |
| 10 | Baseball | 200,000,000 |
---
THANK YOU FOR YOUR SUPPORT!
Wolfgang Sport started in 2017 as a way to connect my passion for American and British sports. Today it's evolved into a blockchain sports blog pushing the boundaries into the crypto world and embracing Web3 technologies.
---
---