The 6 Biggest European Basketball Rivalries (Part 2)
Yesterday I posted the first part of the biggest EuroLeague rivalries. Check it out here. Let's take a look at the final part and a look at the biggest of all rivalries!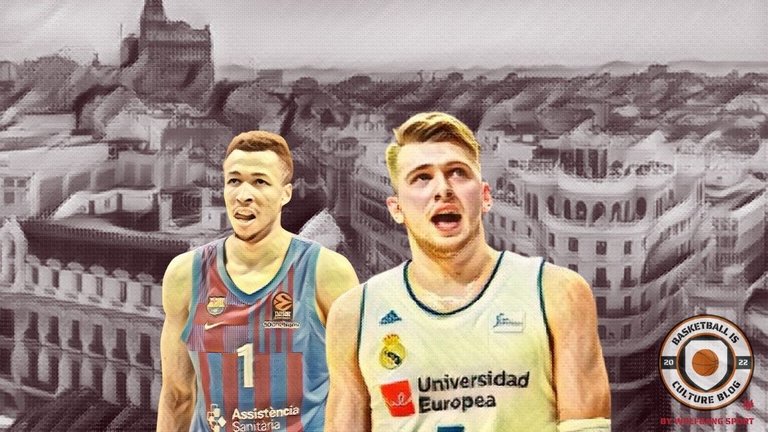 3. Crvena Zvezda-Red Star vs. Partizan
Two of Serbia's greatest basketball teams are among the biggest Euroleague rivals and they'd rank even higher if not for their relative lack of success in Europe. Both Belgrade teams became immediate rivals since their creations in 1945 and both share Aleksandar Nikolic Hall and Stark Arena as their home courts.
How about this amazing crowd cheering for the Red Star in the Basketball League of Serbia? Wow! That is a true cauldron of noise. #basketball #fans https://t.co/JNZzKrsB5U

— Alexandre Sivolella (@alexsivolella) January 3, 2019
The rivalry between Red Star and Partizan is mostly as a result of their geographical closeness with both clubs based in Serbia's capital, and both are in a neck and neck face for national championships. The Belgrade Derby is just as fierce in football and the loyal and passionate fanbases makes it one of the biggest EuroLeague basketball rivalries.
2. Panathinaikos vs. Olympiacos
The Derby of the eternal rivals, also called Mother of all battles, is just like their football rivalry. Panathinaikos and Olympiacos are to two most successful clubs in Greece but Panathinaikos are miles ahead. The two clubs are split on social and cultural differences, Olympiacos traditionally made up of fans from the upper class and Panathinaikos from the working class.
Both sets of fans are among the most passionate basketball fans in the world. Tempers flared in 2017 as Panathinaikos were closing in on the championship, Olympiacos fans threw flares and fireworks towards the court and at Panathinaikos players, the closing minutes taking place infront of an empty stadium.

1. Real Madrid vs. Barcelona
The El Clasico is the biggest EuroLeague basketball rivalry between Real Madrid and Barcelona and is number one on the list of
biggest football rivalries too.
Spanish giants Real Madrid Baloncesto and FC Barcelona Basquet battle out the El Clasico in the biggest derby in football. Their fans may not be as rowdy as others in Europe but both clubs are well supported by passionate fan bases. What makes the rivalry the biggest in Europe is that both clubs are successful having won more than 80% of all Spanish basketball championships.
Real Madrid is the best club in EuroLeague history and in 2018 won their 10th title. Madrid and Barcelona fans have political differences and opposing beliefs on Catalan independence making it a fierce rivalry between fans.
---
YES, ANOTHER BASKETBALL BLOG...
Another Basketball Blog is a spin-off of Wolfgang Sport, an American and British sports blog I created in 2017. Basketball is one of the most culturally intensive sports in the world and the aim is to dive deep into the culture.
---
---