The Best Esports Teams of All Time (Part 2)
G'day tribe. Yesterday I posted the first part of the best eSports teams of all time featuring G2, Cloud9 and FaZe. Check out the post here. Today I continue with the second part. Can you guess who's on the list?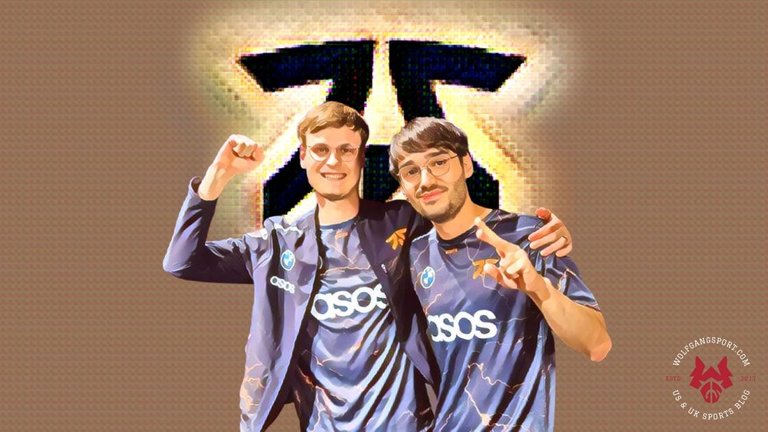 5. Fnatic
Originating in Sweden in 2004, the now London based professional eSports organization Fnatic has some of the most well known and best eSports teams of all time. They've especially been known for having elite CS:GO, League of Legend and Dota 2 teams.
Fnatic is one of the top eSports performers with total tournament prize money earnings of over $18 million. They've also begun diversifying the business into gaming hardware such as keyboards and mice.
Commercially they have brand partnerships with huge companies such as BMW, Gucci and Monster Energy. Fnatic also has a growing popularity in Japan and has a partnership with Hello Kitty.
The G2 Fnatic rivalry continues to be one of the best ever in esports, even when they ain't playing eachother pic.twitter.com/5ZIjWZanjM

— Jake Lucky (@JakeSucky) August 20, 2021
4. Natus Vincere
Natus Vicere, also known as NAVI, is based in Ukraine and was founded in 2009. The NAVI organization has elite eSports teams in Dota 2, PUBG, Halo Infinite, Valorant, Apex Legends but are known for their dominance in CS:GO.
The team has been consistent on the tournament circuit and NAVI was the first eSports team to win $1 million in a single tournament at The International in 2011. Most recently in 2021, NAVI won the CS:GO PGL Major Stockholm tournament.
NAVI is one of the biggest eSports earners, managing to win over $18 million in over 600 tournaments across various games. They hold commercial arrangements with corporate giants Logitech, Puma, Nissan, Philips and Monster Energy.
Congratulations to @s1mpleO and @natusvincere for winning not one but TWO awards at @thegameawards last night 👏

Best Esports Athlete: s1mple 🏆 Best Esports Team: Natus Vincere 🏆 Well deserved, looking forward to seeing you push the limits even further in 2022 🔥 pic.twitter.com/Enm63WAYPs — IEM RIO MAJOR: 7 DAYS AWAY 🇧🇷🏆 (@ESLCS) December 10, 2021
3. Evil Geniuses
Founded in 1999, Evil Geniuses has had some of the best eSports teams of all time. Based in Seattle, teams have featured in various games, most notably Call of Duty, Counter-Strike: Global Offensive, Dota 2, Fortnite Battle Royale, Halo, League of Legends, Rocket League and World of Warcraft.
Evil Geniuses' Dota 2 squad won The International 2015, winning $6 million, which was the largest prize payout in eSports history at the time. Altogether Evil Geniuses has earned over $26 million, one of the highest earning eSports organizations in history.
They were bought out by PEAK6 Investments in 2019 and have partnerships with Premier League team Wolves, Monster Energy, Secretlab and HP to name a few.
Daily Esports Poster 08 / Evil Geniuses

Poster for the best esports team. #LIVEEVIL pic.twitter.com/yd9mIg59bB — VΔL | owen roe ®️ (@Owen_Roe) November 14, 2020
I'll be back tomorrow with the top two. Can you guess who they are?
---
THANK YOU FOR YOUR SUPPORT!
Wolfgang Sport started in 2017 as a way to connect my passion for American and British sports. Today it's evolved into a blockchain sports blog pushing the boundaries into the crypto world and embracing Web3 technologies.
---
---