The Best NBA Players of All Time (Part 3)
G'day Sports Talk tribe. It's the moment, who is going to be the best player of all time? You can check out part one and part two. Well it comes down to the three greatest players of all time.
We all have our own opinion and a lot of it comes down to what era you grew up watching basketball. Well, I'm sure it'll create some divide in opinions but that's what makes the question one of the greatest, who is the best NBA player of all time?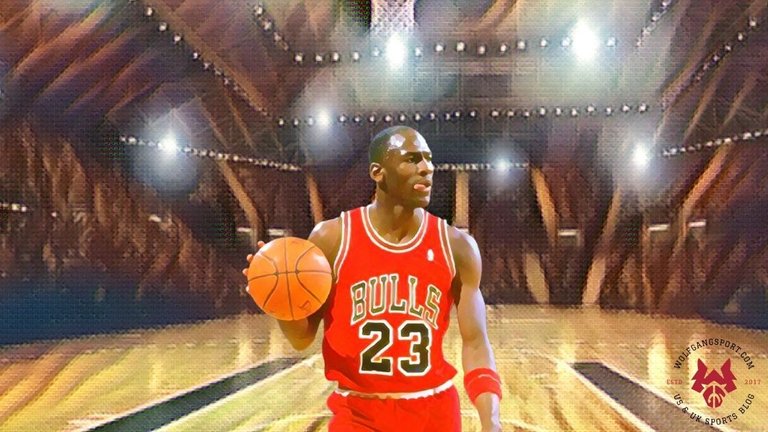 3. Kobe Bryant
Kobe Byrant is the
greatest single franchise player of all time
, and third on the list of the best NBA players of all time. In his 20-year career with the Lakers he won three championships, earned 18 All-Star appearances, was a two-time Finals MVP and the 2008 MVP.
Bryant is one of the greatest shooters in history and he left a lasting legacy with his famed "Mamba mentality". He's also recognised as one of the most clutch players ever and finished his career averaging of 25.0 points, 5.2 rebounds, 4.7 assists and 1.4 steals.
Said it a 1000 times before and will say it again👇🏽This is the best basketball player of all-time. Kobe Bryant at his apex. A true 99 overall. The skill level, showmanship, the athletic aggression, the precision and perfection of each rep all on display here. Alpha dog.

🎥 @fiba pic.twitter.com/pgjqIUwFKQ — Ball Don't Stop (@balldontstop) July 10, 2022
2. LeBron James
LeBron James ranks as the second best NBA player of all time. The four-time NBA champion and three-time MVP is one of the most explosive players ever. He's a remarkable passer and rebounder and many argue that he's got an all round game that makes him worthy for consideration as the greatest ever.
His clutch Game 7 chase down block on Andre Iguodala in the 2016 NBA Finals is the best blocked shot of all time and defines his career. Lebron is the only player in history to reach more than 10,000 points, rebounds and assists.
1. Michael Jordan
The G.O.A.T.
Michael Jordan defined a generation of basketball and is the best NBA player of all time. It wasn't just his 30.1 points, 6.2 rebounds, 5.3 assists and 2.3 steals per game average that makes him the G.O.A.T. He became a global icon both on and off the floor.
No player has ever dominated the league like Jordan did. He was simply unplayable with his lightning-quick first step, beating defenders off the dribble and making game-winning shots like no other. Jordan defied gravity, thrived off pressure situations and his defensive ability wasn't far off of his offense game.
Jordan led the Bulls to six NBA championships and claimed the Finals MVP in all of those. He won three titles in a row, left to play baseball, then came back and won another three in a row. There'll never be another Jordan. He's left an everlasting legacy as the best NBA player of all time.
---
THANK YOU FOR YOUR SUPPORT!
Wolfgang Sport started in 2017 as a way to connect my passion for American and British sports. Today it's evolved into a blockchain sports blog pushing the boundaries into the crypto world and embracing Web3 technologies.
---
---