The Biggest and Most Hatred Filled Rivalries in Football (Part 3)
G'day tribe. Over the last couple days I've started from #15 and worked my way down through the biggest and most hate filled rivalries in football. Who is in your top five and who do you think is number one? Let's go through the final rivalries!!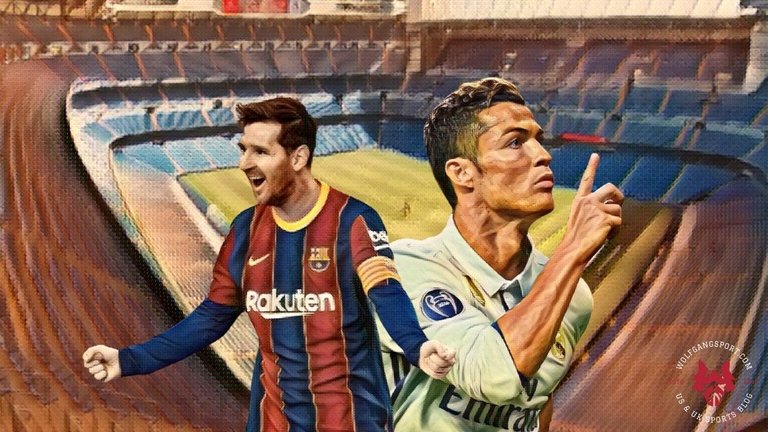 5. Liverpool vs Manchester United
North West Derby rivals Liverpool and Manchester United are one of the biggest rivalries in football and are separated by only 35 miles (56 km). The two clubs are the most successful and most popular in English football. Both clubs consider each other their fiercest rivals ahead of their own local derbies.
https://twitter.com/LFC/status/1503295871500267521?t=IOZPMNvuXPUqRkuIoygaOA&s=19
4. Inter Milan vs. AC Milan
Inter Milan formed in 1908 after breaking away from AC Milan because they wanted to sign international players. The Derby della Madonnina features the traditionally wealthier Inter Milan up against the working class AC Milan and the crosstown rivals even share the same stadium.
https://twitter.com/Football__Tweet/status/1513821980314812422?t=znGmrki5jw5FjNBYVQEL-w&s=19
3. Boca Juniors vs River Plate
The Buenos Aires rivals clash in the Superclassico which is one of the top football derbies in the world. Both clubs were founded in the working class area of La Boca. River later moved to the higher class Nunez setting up one of the biggest rivalries in football.
https://twitter.com/cnnsport/status/1073854099081322496?t=h76w7fqLq1G_0yakhYbVPw&s=19
2. Celtic vs. Rangers
The Old Firm splits Glasgow right through the middle in the second biggest of derbies in football. Rangers are historically supported by Christian Protestants and Celtic supported by Catholics. The majority of Rangers fans are also pro-British loyalists and are native and Ulster Scots. Celtic fans are traditionally Irish immigrants.
https://twitter.com/BobSteele55/status/1307278115106848768?t=jYe8N0bzvUeTQKmgXZoRRA&s=19
1. Real Madrid vs Barcelona
Spanish giants Real Madrid and Barcelona battle out the El Clasico in the biggest derby in football. They're both the two largest clubs in the world and are the two largest cities in Spain. The Ronaldo vs. Messi era of the rivalry splits both fans as much as the political differences between both sets of supporters with opposing beliefs on Catalan independence.
https://twitter.com/LaLigaEN/status/1452278963741597702?t=lw-fYyxh6U9839Xpxfwmqw&s=19
---
THANK YOU FOR YOUR SUPPORT!
Wolfgang Sport started in 2017 as a way to connect my passion for American and British sports. Today it's evolved into a blockchain sports blog pushing the boundaries into the crypto world and embracing Web3 technologies.
---
---