The Greatest Golden Generations That Never Won a World Cup (Part 2)
G'day tribe. Yesterday I opened up the series The Greatest Golden Generations That Never Won a World Cup. Check out the first post here featuring the likes of Drogba's Ivory Coast and Ronaldo's Portugal. Today let's take a look at part two.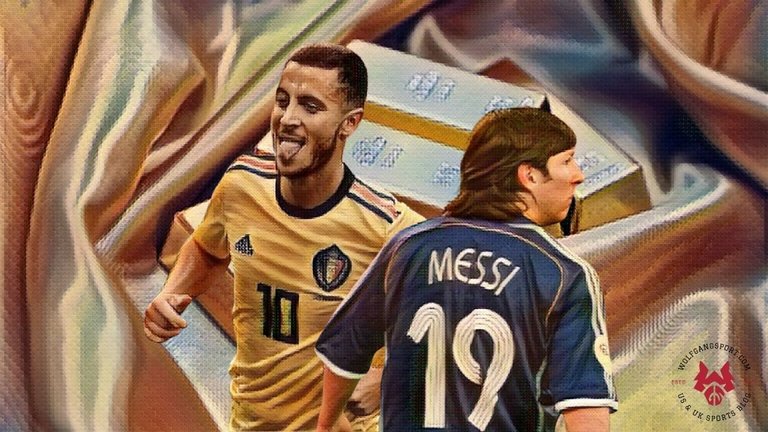 Argentina (2006-2014)
Argentina's under 20's team won an astonishing five U-20 World Cup titles between 1995 and 2007. Argentina had stars including Roberto Ayala, Juan Román Riquelme, Hernán Crespo, Carlos Tevez, Javier Mascherano and a young Lionel Messi at the 2006 and 2010 World Cup where they would lose in the quarter-final to Germany on both occasions.
In 2014 the team had a golden opportunity by making the World Cup Final, falling short in a 1-0 extra time loss to Germany. Argentina missed their best opportunity to win a World Cup whilst Messi was in his prime and as there superstars gradually began to retire, Messi just couldn't do it all on his own.
Belgium (2014-Present)
Belgium has one of the greatest pools of players never to have won a World Cup. Vincent Kompany, Kevin De Bruyne and Eden Hazard have all been considered as the greatest players in the world during their time at their respective positions. Then there are superstars Romelu Lukaku, Jan Vertonghen, Dries Mertens, Toby Alderweireld and Thibaut Courtois who are a part of the golden generation.
At both the 2014 and 2018 World Cups, Belgian swept their group stages winning all three games which included a 2-0 win over England in 2018. In 2014 they would lose in the quarter finals to Argentina 1-0 and in 2018, went one better by making the semi-finals before falling to France 1-0. A third place finish after beating England 2-0 in the third place play-off became their best ever finish. There's still time for the current golden generation, but time is running out as some of the generation has already since retired.
Croatia (2012-Present)
Croatia have been a historically strong footballing nation and finished third place at the 1998 World Cup. Since 2012 there has been a new golden generation that has replaced them, with Luka Modric, Mario Mandzukic, Ivan Rakitic and Ivan Perisic leading a stellar lineup.
At the 2014 World Cup, Croatia crashed out of the group stages. For the 2018 World Cup they beat Greece in a play-off to qualify for the tournament. After sweeping their group stage including a win over Argentina, Croatia beat Denmark, Russia and England to qualify for the finals where they lost to France.
Hungary (1950-1956)
The "Golden Team", also known as the "Mighty Magyars", was the Hungarian team of the 1950s that lost only one game in 49 matches. At the 1954 World Cup, Hungary qualified for the World Cup Final after wins against Brazil and Uruguay but lost to West Germany 3-2.
Star striker Ferenc Puskás scored 84 goals in 85 games for Hungary and the FIFA Puskás Award - given to the most "beautiful" goal across the globe for the year - is named after him. The Hungarian Revolution in 1956 resulted in thousands of Hungarians being killed, nearly a quarter of a million Hungarians fleeing the country and the sudden breakup of the team.
I'll be back with part three, the finale, tomorrow!
---
THANK YOU FOR YOUR SUPPORT!
Wolfgang Sport started in 2017 as a way to connect my passion for American and British sports. Today it's evolved into a blockchain sports blog pushing the boundaries into the crypto world and embracing Web3 technologies.
---
---