The Premier League Ain't What It Used to Be?
G'day tribe. This may sound like a rant, so hear me out if you're willing. It does get funny.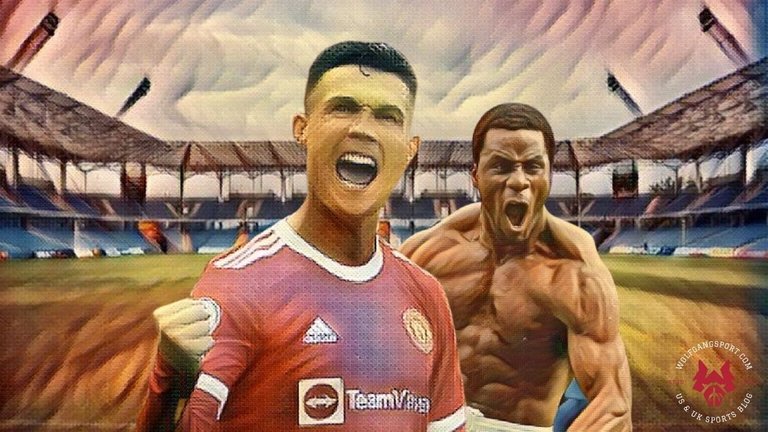 I used to be an English Premier League fanatic. Don't get me wrong, I still enjoy and watch it with a keen interest. But I used to wait until 2am every morning Australian time, or get a few hours sleep and wake up at 4am to watch games. It didn't matter if it was my beloved Chelsea playing in a blockbuster against ManUre. Or Blackpool vs. Wigan like in 2010 when Marlon Harewood scored two goals in a 4-0 win. Remember him?
My earliest memory of the Premier League however goes back to the 2000-01 season. The way I consumed football as a youngin' here in Australia was through the weekly highlights show on SBS which is how I remember it. The highlights show went for an hour and I used to get the popcorn ready, sit down and watch with my eyes glued to the TV.
The crowds, the chants...it literally gave me goosebumps.
Who remember Ade Akinbiyi? He's my very first EPL memory. Who else can say that? For the 00-01 season Leicester bought him in to replace Emile Heskey who left the Foxes to play for Liverpool. Akinbiyi came from the Wolves who originally bought him to replace Robbie Keane. I'm getting excited just reminiscing about all these players again.
Anyway, Akinbiyi went through streaks of not being able to score and can be considered one of the most "CLINICAL" strikers of his generation. Watch the clip below it's absolutely comical. At the 1:40 mark it starts off at the play where he bundles in a goal against Sunderland to break one of those streaks. No joke, he celebrates harder than Aguero did when he won the EPL for Man City. I remember this in the highlights show and will never forget the passion in that moment.
In reality the above is comical, perhaps mundane in the whole grand scheme of the Premier League. A pretty random memory with nil significance. Leicester got relegated in the next season.
As the years have gone on, I don't have the same appreciation I once had for the EPL. I can never recreate memories with the same sort of meaning. I still watch some highlights packages, but I won't stay or get up to watch games.
I'm trying to put my finger on why and these are some of the things I've thought of:
1. Have I Outgrown the EPL?
Am I too busy now to focus on the Premier League? When I was a kid I used to have all the time in the world to watch football and absorb it all. Like I said above, I'd stay awake or wake up at anytime to watch it. Maybe it's work and fatherhood and that I don't have the time nor ability to wake up at those hours and function properly anymore.
Maybe when my kids are older and they grow a passion for football will I enjoy watching it together with them, and reignite the passion that I feel I may have outgrown.
2. Is It Because Money Changed Football?
Back in November I wrote a post on how money is changing football for the worst. . I explained that English clubs aren't owned by local businessman, but rather by "overseas investors where financial gain is more important than sporting glory".
I understand there is a business side to things and clubs need to grow and support themselves. But I feel that some of the 'magic' from football has been taken away because of money. A European Suepr League re-proposal is also a continual sucker punch, and confirms to me that the game is mostly about money nowadays.
3. Did the EPL Outgrow Me?
Am I just too old fashioned? I'm not that old. I was born just before the 90's. That doesn't change the fact that the Premier League has changed drastically to what I was used to when I was growing up. Maybe all the glitz and glam of the Premier League is just not for me. I can't take away the fact that the EPL has had some amazing moments. Aguero 2011. Leicester 2016. But there is something that has changed, and I'm not willing to stay up or wake up early to watch Norwich City and Burnley play out a nil-all draw which I would've had before.
Don't get me wrong, I love football and enjoy watching the Premier League. It just doesn't evoke the same feeling I was once used to as a kid and I'm still battling trying to figure out for what reason or reasons. Perhaps it's one of the above, or a combination of them all.
How have your journeys been? Has your interest continued to grow or has it stalled?
---
THANK YOU FOR YOUR SUPPORT!
Wolfgang Sport started in 2017 as a way to connect my passion for American and British sports. Today it's evolved into a blockchain sports blog pushing the boundaries into the crypto world and embracing Web3 technologies.
---
---