The Six Fastest Goals in Premier League History
A look at the six fastest goals in EPL history takes us back in time and brings up feelings of nostalgia. Let's take a look at the fastest ever goals in Premier League history.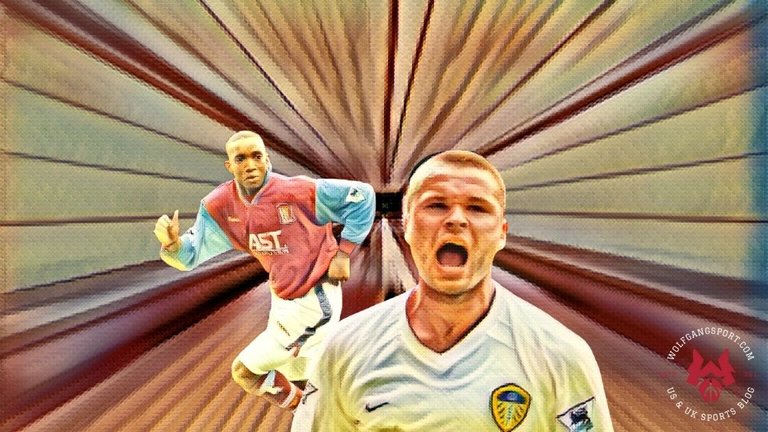 6. Dwight Yorke vs. Coventry - 12.16 seconds
Before he made a name for himself and Man United, Dwight Yorke was a key part of Aston Villa's setup. It isn't the fastest goal in Premier League history, but it is the fasted headed goal. From the kick-off in a 1995 league match against Coventry, Villa player Ian Taylor ran onto a clipped ball down the right flank. He had time and space to cross it into the penalty box where York scored with a bullet header from close range.
The goal set up a 3-0 win for Villa at Highfield Road and they would finish the season in a strong fourth place, while Coventry barely avoided relegation, avoiding the drop on goal difference. A few seasons later, Yorke would form a formidable partnership with Andy Cole at United where he went on to win three Premier League titles, including the Premier League, FA Cup and UEFA Champions League treble in 1998/99.
Check it out at 55 seconds to see the goal below.
5. Mark Viduka vs. Charlton - 11.90 seconds
The Aussie holds the record for the fastest goal by a non-European in Premier League history, and also remains Leeds highest ever scorer in the league. Viduka's 2001 strike against Charlton - who finished a respectable ninth that season - was one of his 17 league goals during the season.
After a long ball right after the kickoff, Alan Smith outjumped two defenders to play the ball into the path of Viduka, who had the time to take a touch before finishing it off with a sweetly driven low drive in a 2-1 win. Leeds would ultimately reach the Champions League semi-finals in that season but would end up with a fourth place finish in the league missing out on qualification for the next season.
Fast forward to 4 minutes and 21 seconds below. @leedsunited I'm sure you'll love this one.
4. Christian Eriksen vs. Man United - 10.54 seconds
The fastest ever strike at the new Wembley stadium is good enough for the fourth fastest goal in Premier League history. The Spurs spent their entire 2017/18 season at Wembley, while they awaited the completion of the new 61,000 Tottenham Hotspur Stadium.
From the kickoff, a Jan Vertonghen long ball was flicked on by Harry Kane, and then cleverly flicked by Dele Alli straight into the path of an untracked Eriksen, who smashed the ball straight past a stunned David de Gea. The Spurs would go on to win the 2018 fixture 2-0, however, United still finished ahead of Spurs in second place at seasons end with Tottenham in third.
...I'll be back tomorrow with the final three fastest goals in EPL history.
THANK YOU FOR YOUR SUPPORT!
Wolfgang Sport started in 2017 as a way to connect my passion for American and British sports. Today it's evolved into a blockchain sports blog pushing the boundaries into the crypto world and embracing Web3 technologies.
---
---