Top 15 Underrated Premier League Players of All-Time
}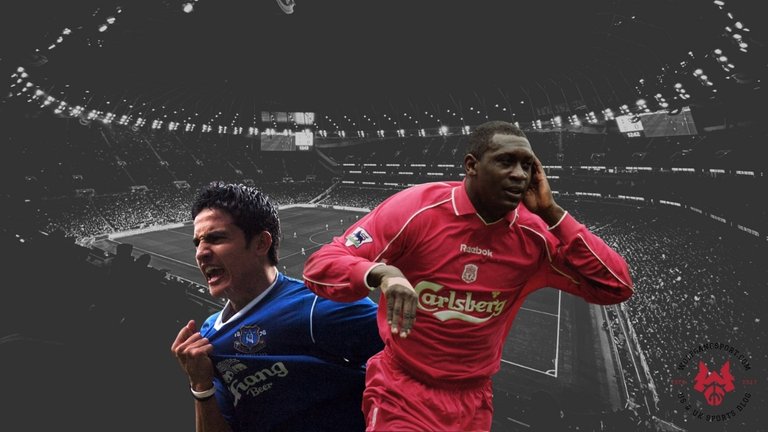 15. Jermaine Defoe
Jermaine Defoe is the eighth highest Premier League goal scorer of all-time with 162 goals from 496 appearances. Defoe was dangerously lethal upfront but despite interest from Manchester United, Arsenal and Chelsea, he never played for one of the traditional top clubs of the Premier League.
---
14. Mark Viduka
One of the premier center forwards in Europe in his prime, Mark Viduka scored 92 goals in 240 games for Leeds, Middlesbrough and Newcastle. A calm finisher with strong hold up play ability, he's been underrated because of a perceived lack of ambition and intensity.
13. Lucas Radebe
South African Lucas Radebe is one of the most underrated defensive players in Premier League history. Known for his flamboyancy and acrobatic abilities, he played 201 games for Leeds United and was a prolific man-marker able to shutdown opponents with ease.
---
12. Danny Murphy
Danny Murphy scored 50 goals and 55 assists in 417 Premier League games. After 8 years at Liverpool, he captained Blackburn Rovers and led Fulham to the 2010 UEFA Europa League Final.
---
11. Tim Cahill
Tim Cahill is one of the most underrated box-to-box midfielders to have played in the Premier League. His aerial ability, aggressive and powerful style of play led to 56 goals and 22 assists from 226 matches. Cahill was also named as one of 50 nominees for the Ballon d'Or in 2006.
---
10. Sami Hyypia
Hyppia became the first ever captain in Liverpool's history not to be from the British Isles. He played 318 games in the Premier League even scoring 22 times and formed a formidable partnership with Jamie Carragher, winning the 2004-05 Champions League.
---
9. Jimmy Floyd Hasselbaink
One of the most underrated players in Premier League history is two-time Golden Boot winner Jimmy Floyd Hasselbaink. One of Chelsea's best ever strikers, Hasselbaink scored 127 goals in 288 appearances thanks to his lightning quick pace and an explosive shot.
---
8. Olivier Giroud
The ever reliable Olivier Giroud scored 90 goals in 255 Premier League games for Chelsea and Arsenal. Often overlooked in favor of bigger names, he's one of the most underrated target men in Premier League history, able to utilise his physical strength, heading accuracy and a lethal shot.
---
7. Gareth Barry
Gareth Barry holds the record for most Premier League appearances with 653, but barely gets a mention in best Premier League midfielders of all-time. Lauded for his consistency, Barry captained Aston Villa, won the Premier League with Manchester City and finished his career at Everton and West Brom.
---
6. Emile Heskey
Emile Heskey was overshadowed by Michael Owen and Robbie Fowler during his career at Liverpool. The unselfish Heskey was an extremely underrated striker with his fierce combination of pace, physical strength and intelligence making him one of the best strikers in Premier League history.
---
5. Thomas Sorensen
Thomas Sorensen was picked up by Sunderland from Danish club Odense on the recommendation of Premier League legend and fellow Dane Peter Schmeichel. Sorensen went on to appear in 364 Premier League games and registered 107 clean sheets.
---
4. Shola Ameobi
Shola Ameobi made 298 Premier League appearances scoring 43 goals One of the best super subs in Premier League history, Ameobi is a Newcastle United cult hero known as the 'Mackem Slayer', thanks to his 7 goals in 16 games against Sunderland in the Tyne–Wear derby.
---
3. Gareth Southgate
Gareth Southgate became Middlesbrough's first captain in history to lift a trophy, winning the 2004 Football League Cup. The most underrated defender in Premier League history, Gareth Southgate made 426 Premier League appearances and kept 136 clean sheets.
---
2. Steed Malbranque
Steed Malbranque is the most underrated midfielder in Premier League history, netting 39 goals and 55 assists from 336 games. He became a fan favorite at Fulham, Tottenham and Sunderland, and even former Prime Minister Tony Blair who had mentioned on national TV that Malbranque was one of three players that caught his eye
---
1. James Beattie
James Beattie is the most underrated Premier League player in history, scoring 91 times and adding 37 assists in 331 games. Unless you're a fan of Blackburn, Southampton, Everton, Stoke or Blackpool, you wouldn't know just how good a striker he was. Injuries limited his potential but Beattie was able to score regularly for modest teams, finishing as high as third in 2002-03 for the Golden Boot behind only Thierry Henry and Ruud van Nistelrooy.
---
---