Top 5 Cities Ranked for NFL International Expansion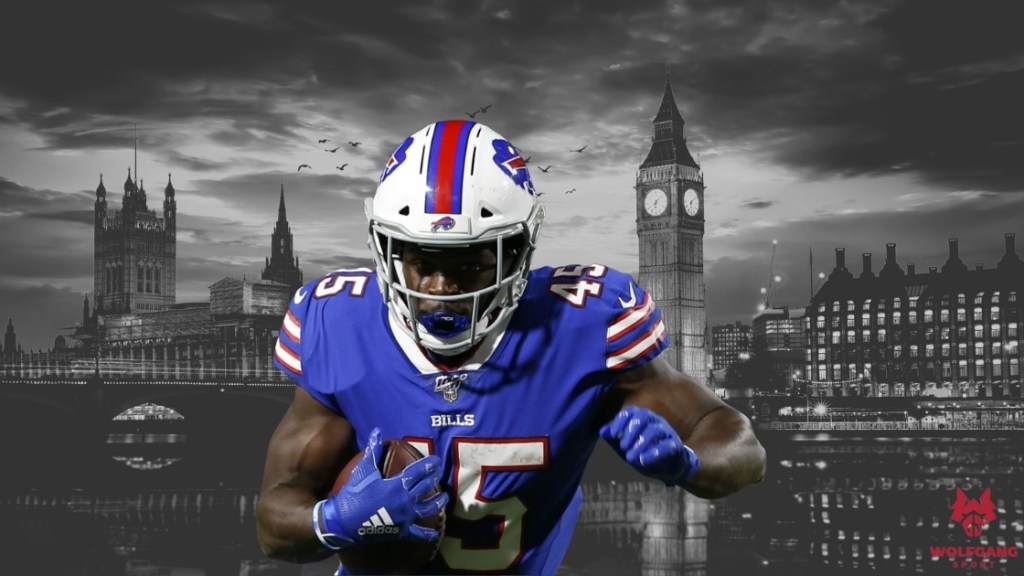 If the NFL is serious about capturing global popularity it will need an NFL international expansion franchise. Let's take a look at five cities that can host an NFL franchise:
#5. Düsseldorf, Germany
From 1991-2007 the NFL had an American football league in Europe. In its final format the NFL Europa had five of its six teams based in Germany.
Germany is a great option for an NFL international expansion franchise with an existing strong football culture. There are an estimated 35,000 registered American Football players in Germany.
Düsseldorf already hosted an NFL Europa team the Rhein Fire. In fact the Fire was the second best supported team in the league with average crowds of almost 25,000 in the leagues final year.
American football was so popular in Düsseldorf that it went head-to-head in popularity with soccer, a huge feat for a European city. Dusseldorf hosted 4 of the 15 World Bowls, the NFL Europa's Super Bowl equivalent.
#4. Toronto, Canada
Canada can easily host an NFL international expansion franchise with an estimated 7 million NFL fans in Canada. Between 2008-13 the Buffalo Bills played six regular season NFL games in Toronto with an average attendance of over 47,000.
The Toronto Argonauts of the Canadian Football League (CFL) are the oldest existing professional sports team in North America to use their original name.
The Argonauts do have attendance problems, average attendances continuing to plummet since the peak of the 1970's.
For Toronto to become a viable NFL international expansion option a new stadium needs to be built as the 52,000-seat Rogers Center falls short of the minimum 65,000-seats mandated by the NFL.
The sheer size of Toronto as the fourth-largest city in North America means that it'll remain a lucrative option for an NFL international expansion franchise.
#3. Frankfurt, Germany
Frankfurt Galaxy was the most successful team in NFL Europa winning four World Bowls. American Football has come a long way since the first German domestic season kicked off in 1979 when the Frankfurt Lions beat the Dusseldorf Panthers in front of 4,400.
In the Europa League the Frankfurt Galaxy had the highest attendance with an average of over 33,000 in 2007. Almost 20 million
Germans are fans of the NFL and Frankfurt is home to the United States' Rhein-Main Air Base.
Germany has the most international players to have played in the NFL outside of North America.
#2. Mexico City, Mexico
NFL international expansion into Mexico is the most likely option if the NFL decides to stay in North America. Logistically, it would be better suited than a move across the pond and into Europe.
Outside of America, Mexico has more NFL fans than anywhere in the world with an estimated 22 million fans.
The record attendance for an NFL game was set in 1994 when 112,376 packed the Estadio Azteca in Mexico City to watch a preseason game between Dallas Cowboys and Houston Oilers
In 2005 the Arizona Cardinals and San Francisco 49ers played the first international regular season game in NFL history, setting a regular season attendance record of 103,467.
That record has since been broken in 2009 when 105,121 watched the Giants vs. Cowboys at AT&T Stadium in Texas.
#1. London, England
The NFL's likely expansion into Europe will probably be an international expansion team in London. A potential London NFL franchise has been the most obvious choice for some time.
Multiple regular season NFL games have already been held in London since 2007 with the NFL International Series providing a boost for the Jacksonville Jaguars' finances.
The hugely successful 2018 International Series held four games in London combining for an attendance of over 289,000.
An estimated 15 million fans follow the NFL in the United Kingdom, more than double that of women's soccer. NFL regular season games are held in London, already proving that the logistics of travelling across the Atlantic for NFL games is possible.
---
---