Wales: The Ultimate 2022 FIFA World Cup Review #16
G'day tribe. Yesterday was Iran. Today we will complete the "group of death" by reviewing Wales who enter the World Cup for the first time in 64 years! 32 teams in 32 days! This is the Ultimate FIFA World Cup review guide. Check what we've done so far below.
---
Group A - Qatar | Ecuador | Senegal | Netherlands
Group B - United States | England | Iran |
Group F - Canada | Croatia | Morocco | Belgium
Group H - Ghana | Portugal | Uruguay | South Korea
---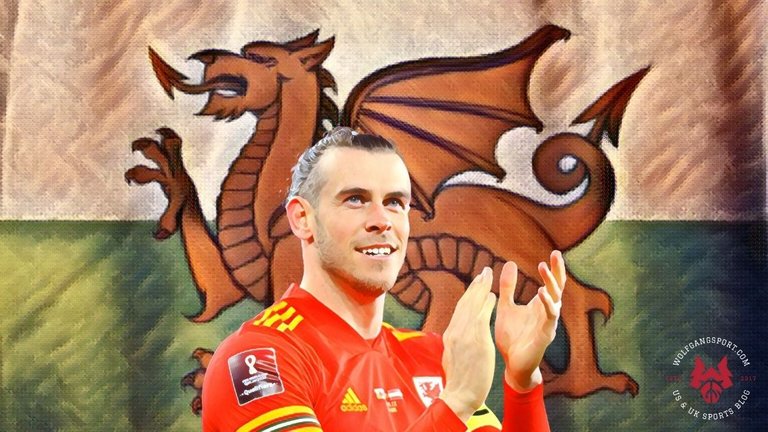 ---
Country: Wales
Nickname: The Dragons
Last World Cup Appearance: 1958 (Quarter-Finals)
Previous World Cup Appearances: 1958
World Rank: #19
Star Players: Gareth Bale, Aaron Ramsey, Ben Davies
---
The Welsh have done it! After a 64-year absence from the World Cup they are back on the big stage. Welsh legends like Ian Rush, Ryan Giggs, Mark Hughes, Gary Speed never got to compete at the World Cup but they've finally done it. In their World Cup qualifying group they pipped the Czech Republic to second place behind the undefeated Belgians.
They then earned a playoff against Ukraine, lucky to earn a bye as Russia were excluded from qualifying. Against the will of the entire world, they beat Ukraine thanks to a 34th minute Andriy Yarmolenko own goal.
Wales made a run to the semi-finals of Euro 2016 and to the round of 16 in 2021. With stars Gareth Bale and Aaron Ramsey, this is a team that can upset anybody on their day.
---
World Cup Group: Group A - United States, England, Iran, Wales
---
Prediction: Wales are a very interesting prospect for the World Cup. We won't see a better Gareth Bale at a major tournament after this. Between him and Ramsey there is a wealth of experience to lead this Welsh team. Although Bale is a bigger name, Wales' success will be dependent on how good Ramsey does in the midfield box-to-box.
One thing I don't like for Wales' prospects is the fact that Ramsey is now at Nice and Bale is at Los Angeles FC. No disrespect to those two clubs, but they're a far cry from Juventus and Real Madrid. When you look at Ramsey's midfield partner Joe Allen and goalkeeper Wayne Hennessey, you might get the feel that this is an ageing squad with Bale and Ramsey entering the latter stages of their career.
Wales actually has a very strong and young backline. Tottenham's Ben Davies, Chelsea centre-back Ethan Ampadu, his central defensive partner Joe Rodon and Nottingham Forest right-back Neco Williams. Leeds winger Daniel James is a spark to watch out for I particularly like what second striker Brennan Johnson can provide for Wales off the bench.
In June following their win over Ukraine, they lost twice to the Netherlands and drew with Belgium in the UEFA Nations League. Progression from this group for Wales will likely come down to how they go against the United States.
As much as I think they look good on paper, I can't see them beating England nor the US. I think America has some of the greatest pools of underrated young talent in the world and this is the tournament we'll see them unleash at the expense of Wales.
Group Stage.
---
THANK YOU FOR YOUR SUPPORT!
Wolfgang Sport started in 2017 as a way to connect my passion for American and British sports. Today it's evolved into a blockchain sports blog pushing the boundaries into the crypto world and embracing Web3 technologies.
---
---