We Found the Fastest Player in Premier League History
Want to know the fastest player in Premier League history? We did too. So we took a look through all the fastest players in Premier League history to find out who is the quickest. You'll be amazed at just how fast they get to.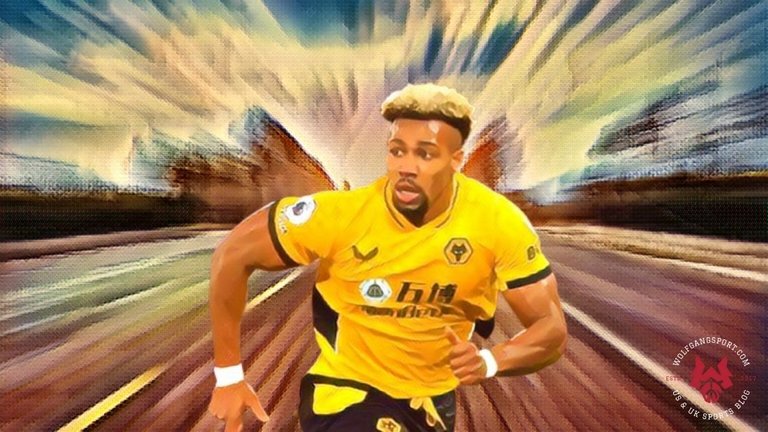 Fastest Players in Premier League History
The
fastest player
in the 2021/22 Premier League season was surprisingly Chelsea centre-back Antonio Rudiger who hit a top speed of 36.7 km/h. He beat out Mohamed Salah and Adama Traoré (36.6 km/h) by a whisker. Let's take a look at the fastest players in Premier League history and find out who is number one.
5. Aaron Wan-Bissaka 37.594 km/h
Aaron Wan-Bissaka started his career at Crystal Palace before a £50 million transfer to Manchester United, which many considered to be a big gamble. He's turned into one of the best right-back tacklers in the world and one of the fastest players in Premier League history.
In a loss to West Ham in November 2019, the Englishman registered a top speed of 37.59 km/h (23.36 mph).
Wan-Bissaka's strengths are in his defensive side of his game. He's blessed with an insane recovery pace and tackling abilities, both of which sets him apart from other full-backs. Fans will want to see him use his speed to his advantage and expand on his attacking game.
4. Trezeguet 37.594 km/h
Pacy Egyptian winger Mahmoud Ahmed Ibrahim Hassan officially goes by his nickname Trezeguet. The nickname came from a youth coach because of his goalscoring record and resemblance to the French footballer.
The Ex-Aston Villa winger sprinted to a top speed of 37.59 km/h (23.36 mph). He recorded the feat in a 3-0 loss to Manchester City, four months before Wan-Bissaka matched his pace.
A tireless performer for Aston Villa, Trezeguet was renowned for his lightning bolt runs down the left flank. After a run of injuries he fell out of favour and left Villa in February 2022 to ply his trade in Turkey.
Unfortunately however, Trezeguet will be best remembered for his ugly dive against Brentford.
To be fair Trezeguet's dive against Congo took us to the World Cup in 2018… pic.twitter.com/rdlZ5KTZON

— Ahmad Yousef (@EgyptianPlayers) January 3, 2022
3. Mason Greenwood 37.594 km/h
Third on the list of fastest players in Premier League history is another Manchester United starlet, Mason Greenwood. The inside forward has added more dimension to United's attack when he's on the pitch.
In fact, Greenwood helps to open up space for the equally quick Wan-Bissaka down the right flank. He clocked 37.59 km/h (23.36 mph) against Everton in March 2020, matching United teammate Wan-Bissaka and Egyptian Trezeguet's top speed. Six months after reaching the speed he was rewarded with his debut for the Three Lions.
Greenwood hit the top speed during a stunning run of form that saw him emerge as one of English football's most promising talents. His ruthless finishing ability combined with his stunning pace separates him from other talents.
...OK tribe I'll be back tomorrow with part two!
---
THANK YOU FOR YOUR SUPPORT!
Wolfgang Sport started in 2017 as a way to connect my passion for American and British sports. Today it's evolved into a blockchain sports blog pushing the boundaries into the crypto world and embracing Web3 technologies.
---
---