Soccer Legend and Binance would Bring the Mass in the Soccer World to Crypto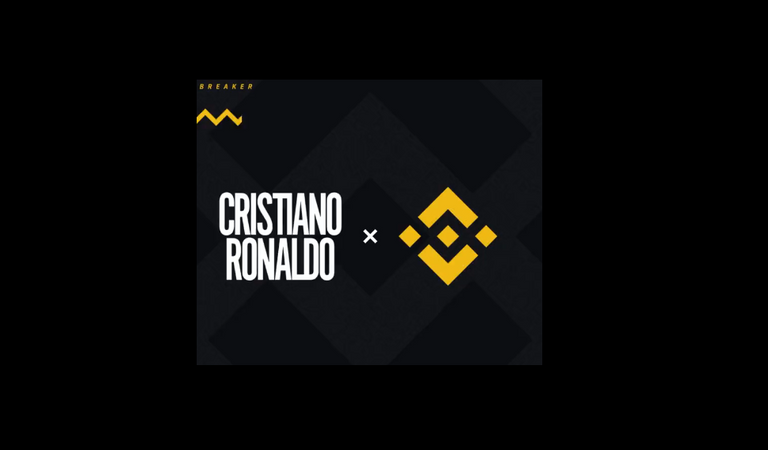 Every early adopter of crypto is praying that the, masses would come into the cryptoverse, for then would we begin to see stability as well as help early adopters reach maximum profits. Adoption of crypto by the masses would help to bring more relevance to cryptocurrency.
Soccer (football) is most patronized sports of all time in terms of fan base which cuts across the world. The permeation of crypto into the world of sports in general has the capacity of turning things around for the better for crypto and crypto enthusiasts around the world.
It seems we are getting closer to crypto mass adoption in sports as Binance partners with football legend, Christiano Ronaldo on NFTs.
Yesterday, @Binance had expressed their intention to launch an exclusive multi-year NFT partnershop with Cristiano Ronaldo, a Portuguese football legend who as won the admiration of everal soccer lovers around the globe with his skills and soccer career success so far. The tweet read thus:
We're kicking off an exclusive multi-year NFT partnership with football legend Cristiano Ronaldo.
This is your opportunity to own an iconic piece of sports history and join CR7's Web3 community.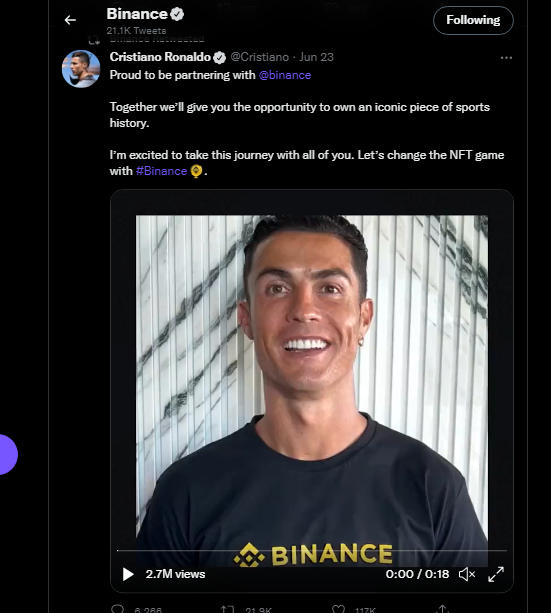 Christiano Ronaldo in a response tweet expressed his excitement in brining Soccer NFTs to football fans and lovers out there.
Proud to be partnering with @binance. Together we'll give you the opportunity to own an iconic piece of sports history.
I'm excited to take this journey with all of you. Let's change the NFT game with #Binance.
It is epic that CR7 believes that his partnership with Binance on NFT could change a whole lot about NFTs. Chrsitiano Ronaldo has 101 million followers on Twitter and huge numbers on Facebook and Instagram. It is obvious that the Portuguese forward can pull a lot of attention from web2 outlets to Binance powered NFTs.
What do you think?
Let's see how this turns out.
---
---