Stair climbing is a must for endurance,Take you to know different sports/爬楼梯会是增加耐力的必有运动,带你认识不一样的运动
Football is an international sport and is very popular with people. Many people are crazy about football. Recently, the Women's World Cup and the Americas Cup have been very crazy, especially the recently concluded Americas Cup, which is very exciting.
In the Americas Cup of 2019, Brazil won the Americas Cup by a 3-1 overwhelming advantage against Peru. I am a fan of Brazilian Football Team. I have always been very supportive of Brazilian Football Team. I am very optimistic about Brazilian Football Team.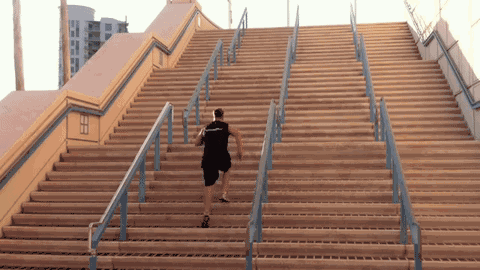 Although Brazil lost the championship in the last World Cup, the amazing football skills of Brazilian football team once again showed the strong strength of Brazilian football team to the people who love football in the world.
Brazil's football team really deserves the title of its country as the "Kingdom of Football".
In this Americas Cup, Brazilian football team fought in the sand again, and "cut six generals through five passes" all the way to the final. Likewise, the Peruvian football team should not be underestimated. It is not easy to get close to the final.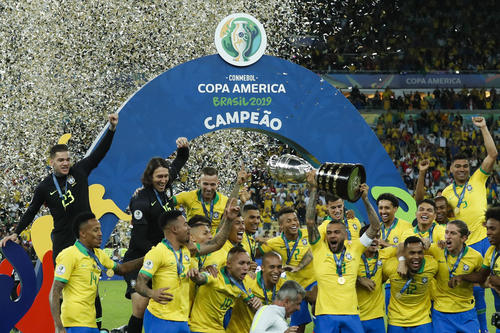 In the final match of this Americas Cup, Brazil's football team won Peru's football team with its own speed and skill with the tacit understanding of the climax of proficiency. The Goddess of Victory is always willing to smile at this lovely Brazilian team. Victory always belongs to Brazilian football team.
There is a saying that "one minute on the stage, ten years off the stage", the Brazilian football team can win one victory at a time on the field, which is not something that can be achieved overnight.
Behind the brilliance of many athletes is hard training, which is invisible to others. In these training, football players have to climb stairs every day.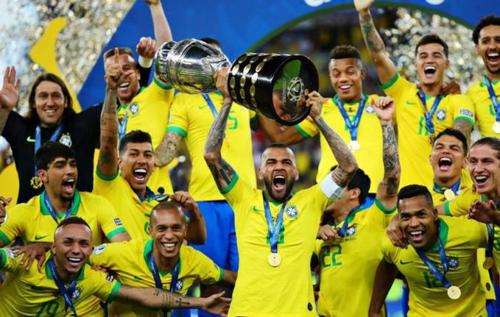 Some people will surely think that climbing stairs is not a sport, so this is the wrong understanding of sports.
What is sports? That is to say, the activity of the body through scientific and regular operation, so as to nurture new energy for the body.
However, the whole process of climbing stairs is very regular, if not, you will fall down from the stairs. So climbing stairs is a sport. Strictly speaking, climbing stairs is a comprehensive sport that can exercise human endurance well through tacit cooperation of limbs.
Of course, the sport of climbing stairs enhances physical and mental patience.
As a football sport, they need to climb up and down the stairs of the stands beside the football stadium quickly every day and exercise for a very long time.
Stair climbing is a good exercise for athletes'leg muscles, so as to enhance their leg endurance. It's very much like cycling and squatting, because these two exercises can also exercise leg muscles and enhance leg endurance.
Every big football match, Brazilian football team will spend a long time to climb stairs, which is sweat, thanks to
Brazilian football team for bringing you a wonderful game.
Love life, love sports.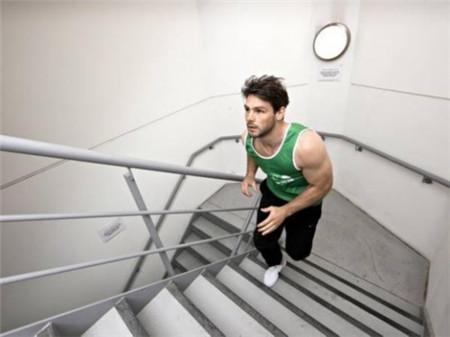 足球运动是一种国际性的运动,非常受人们喜爱,很多人因为足球为之疯狂。最近一段时间女足世界杯以及美洲杯可谓是很疯狂,特别是刚结束的美洲杯,让人激动不已... ...
2019年美洲杯,巴西对战秘鲁,以3:1的压倒性优势完胜美洲杯。我是巴西足球队的球迷,一直以来都是非常支持巴西足球队,看好巴西足球队。
虽然上一届世界杯赛场上,巴西队与冠军失之交臂,但是巴西足球队的惊艳球技再一次地让世界上热爱足球的人们看到了巴西足球队的强大实力。
巴西足球队真的对得起自己国家是"足球王国"的称号。
在本届美洲杯赛场上,巴西足球队再战沙场,一路"过五关斩六将",杀到了决战赛场。同样秘鲁足球队也不容小觑,能挺近决战赛场,那也是不容易的。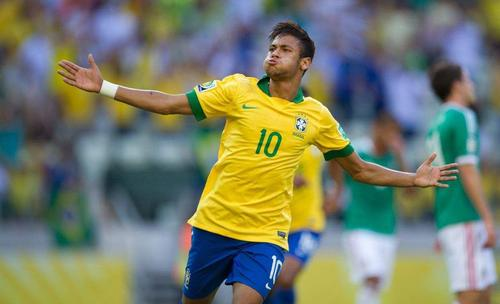 在本届美洲杯的决战赛场之上,巴西足球队以自己熟练高潮的默契度,速度与技巧完胜秘鲁足球队。胜利女神总是愿意对巴西这支可爱的球队保持微笑,胜利永远属于巴西足球队。
有一句话说得好"台上一分钟,台下十年功",巴西足球队能在赛场上一次一次地取得胜利,这可不是一朝一夕所能达到的。
在很多运动员光鲜亮丽的背后可是别人看不到地刻苦训练,而在这些训练当中,足球运动员们每天都要进行爬楼梯训练。
有些人肯定会觉得爬楼梯并不属于运动,那么这就是对体育运动错误地理解了... ...
什么才是体育运动呢?也就是身体通过科学地,规律地运作而产生的活动,从而为身体孕育全新的能量。
然而爬楼梯的整个过程可是非常规律的,如果不规律的话,你就会从楼梯上摔下。所以爬楼梯是一项体育运动,严格来说,爬楼梯是一项通过四肢默契配合的,能过很好锻炼人体耐力的综合性运动。
当然,爬楼梯这项运动,增强的是身体和精神方面的忍耐性。
作为一名足球运动,他们每天需要在足球场旁的观看台的楼梯上快速地爬上爬下,并且锻炼时间非常的长。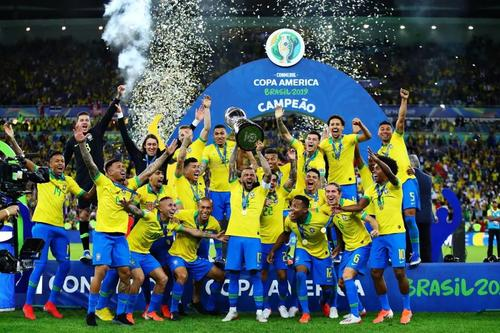 爬楼梯可以很好地锻炼运动员腿部的肌肉,从而增强腿部的耐力。这非常像自行车运动和负重深蹲运动,因为这两项运动同样具有锻炼腿部肌肉,增强腿部耐力的作用。
每面临一场大型的足球比赛,巴西足球队都会花很长的时间来进行爬楼梯运动,这是汗水的付出,感谢巴西足球队为大家带来的精彩比赛。
热爱生活,热爱体育运动。
---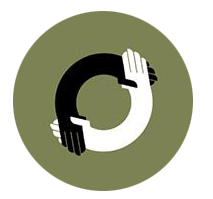 ---
---