Sports T-shirt Mockup / Mockup Camiseta Deportiva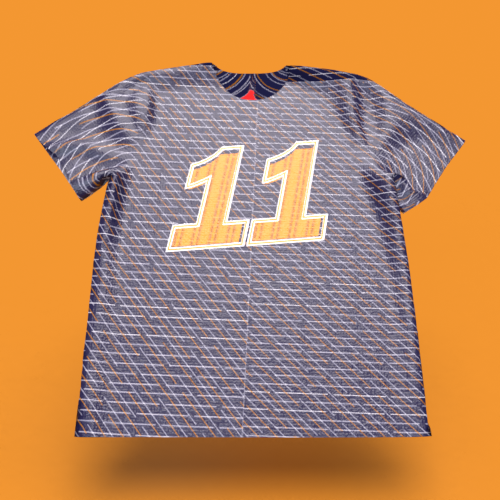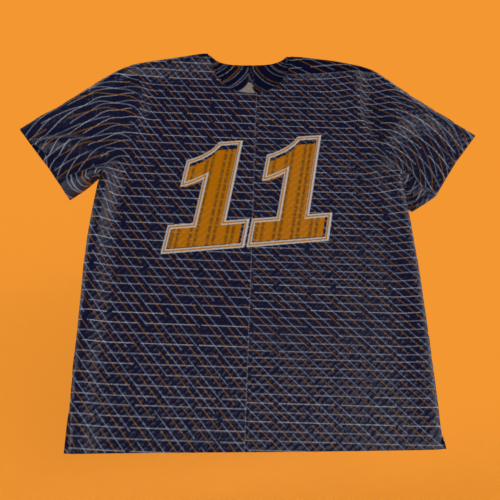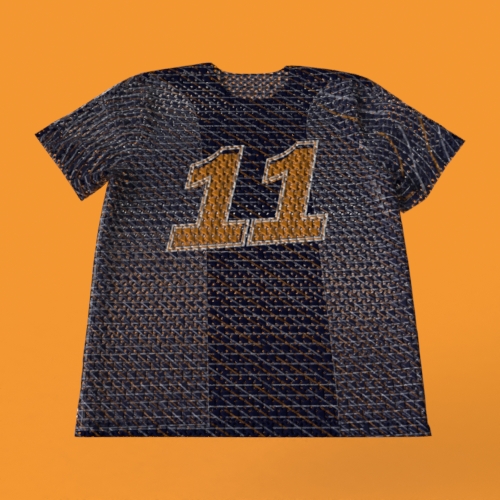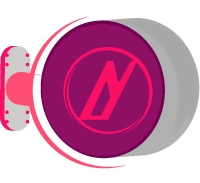 ---
The project is developed with the Adobe Dimension Program Tools that allows the creation of 3D elements with Geometric figures. In the process you can see that the final image has been rendered to obtain an optimal resolution.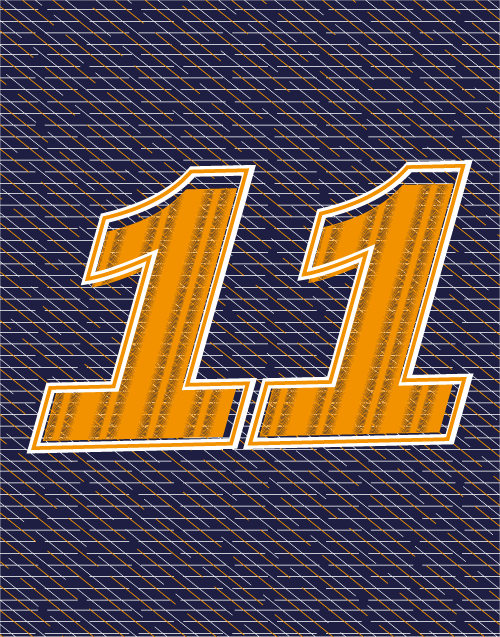 I made the Mockup in the Adobe Dimension program that provides countless benefits because it saves time by using templates with stunning, personalized and professional images.
You can't buy what you can't see. So I want to share the incredible minimalist Design I made with the tools of Adobe Illustrator AI program, which allows Vectorial Design.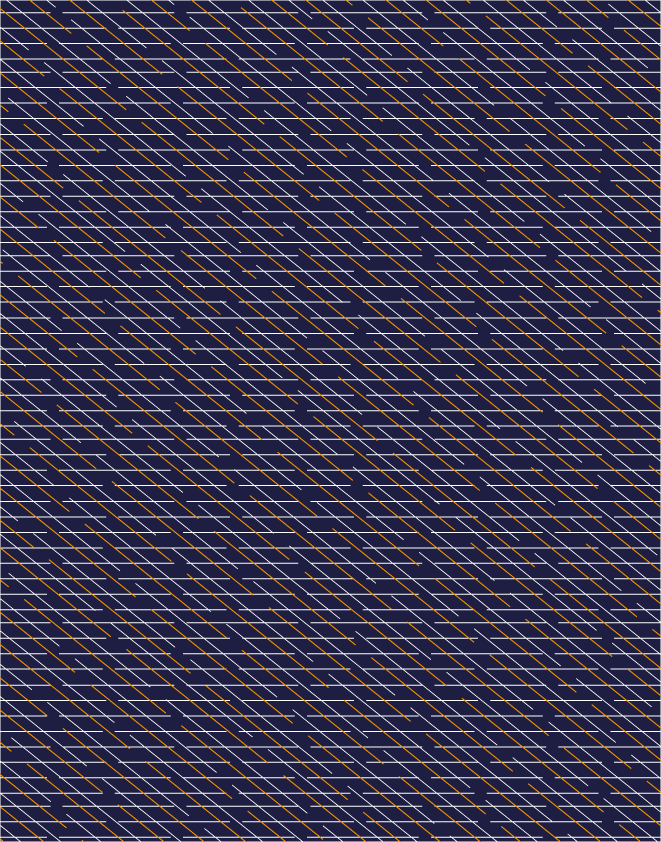 The Sport T-Shirt Design is characterized by having a Blue background, with horizontal and inclined discontinuous lines in Orange and White. A minimalist design with vibrant colors, ideal for players.
The number has a design with repetitive lines and the outline is white and orange so that it stands out with the background design for the T-shirt.
It was a lot of fun to dare to make this design and I am very pleased with the final result.
El proyecto se desarrolla con las Herramientas del Programa Adobe Dimensión que permite la creación de elementos 3D con figuras Geométricas. En el proceso se puede observar que la imagen final ha sido renderizada para obtener una resolución óptima.
El Mockup lo realicé en el programa Adobe Dimensión que aporta innumerables beneficios porque permite ahorrar tiempo utilizando plantillas con imágenes impactantes, personalizadas y profesionales.
No se puede comprar lo que no se ve. Así que quiero compartir el increíble Diseño minimalista que realicé con las herramientas del programa Adobe Illustrator AI, que permite el Diseño Vectorial.
El Diseño de la Camiseta Deportiva se caracteriza por tener un fondo color Azul, con líneas discontinuas horizontales e inclinadas de color Anaranjado y Blanco. Un diseño minimalista con colores vibrantes, ideal para jugadores.
El numero posee un diseño con líneas repetitivas y el contorno es color Blanco y anaranjado de forma que resalte con el Diseño de fondo para la Camiseta.
Fue muy divertido atreverme a realizar dicho diseño y he quedado muy complacida con el Resultado Final.




---
---