Entrenamiento de Pierna con peso corporal | Bodyweight leg training
---
Entrenamiento de Pierna con peso corporal
Bodyweight leg training
Foto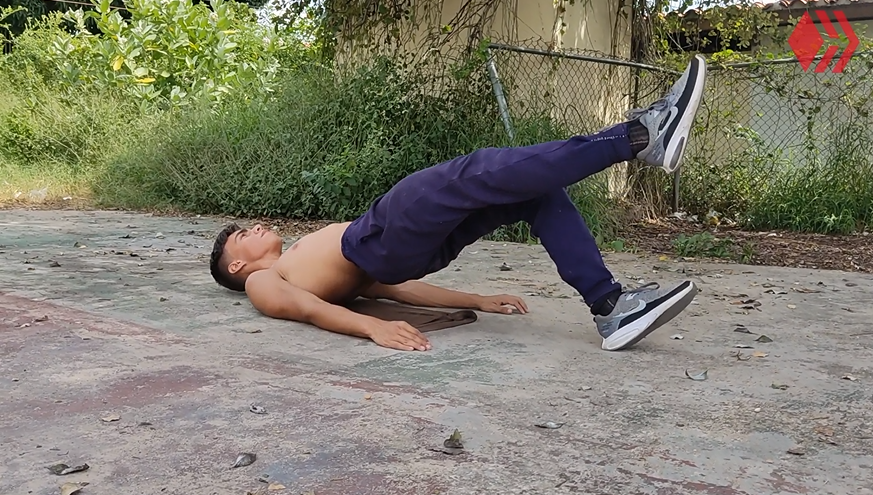 Hola Atletas de la comunidad de
Full Deportes
Hoy me propongo a traes ante ustedes una rutina de pierna la cual no necesita el uso de peso adicional ni maquinas para ser realizada, solo tu propio peso y tus ganas de entrenar.
Hello Athletes of the
Full Deportes
community Today I propose to bring you a leg routine which does not require the use of additional weight or machines to be performed, just your own weight and your desire to train.
---
---
▶️ Watch on 3Speak
---
---
---
---
---
Los Ejercicios que aparecen en la rutina son:
- 1.- Pistol Squad
- 2.- Salto al banco
- 3.- Sentadillas con saltos
- 4.- Zancadas
- 5.- Puente de gluteos
Las repeticiones de los ejercicios
- 1.- 7repeticiones x 4 series
- 2.- 10 repeticiones x 4 series
- 3.- 15 repeticiones + 15seg x 4 series
- 4.-20 repeticiones x 4 series
- 5.- 10 repeticiones x 4 series
---
The exercises that appear in the routine are:
- 1.- Pistol Squads
- 2.- Bench jumps
- 3.- Squats with jumping jacks
- 4.- Lunges
-5.- Gluteal bridge
The repetitions of the exercises
- 1.-7reps x 4 sets
- 2.- 10 reps x 4 sets
- 3.- 15reps + 15secs x 4 sets
- 4.- 20reps x 4 sets
-5.-10reps x 4 sets
No siempre necesitaras usar peso adicional para poder trabajar bien las piernas, a veces solo es necesario querer hacerlo y tener una buena rutina, yo hoy les doy esa buena rutina, en la cual trabajaran la zona del cuádriceps, glúteos, femorales, hasta el lumbar, entre otros, trabajando cardo y resistencia por igual, además de una clara ganancia de fuerza por la dificultad de algunos de los ejercicios.
You don't always need to use additional weight to be able to work your legs well, sometimes you just need to want to do it and have a good routine, today I give you that good routine, in which you will work the quadriceps, gluteus, femoral, even the lumbar, among others, working cardo and resistance equally, in addition to a clear gain of strength by the difficulty of some of the exercises.
---
Los descansos entre series no deben ser superiores a los 3 minutos y a su ves los descansos entre ejercicios no deberían ser superiores a los 2 minutos.
Breaks between sets should be no more than 3 minutes and breaks between exercises should be no more than 2 minutes.
---
---
---
---
| | |
| --- | --- |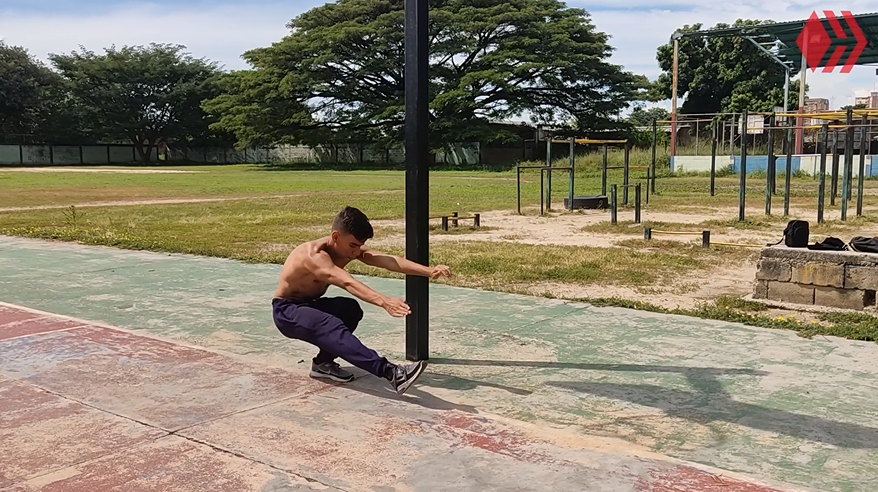 ---
Pistol Squads: Aquí distribuyendo tu peso corporal hacia una de tus piernas realizaras la sentadilla con esa pierna mientras que la otra se mantiene estirada para mantener el equilibrio.

Saltos al Banco: En sentadillas saltando hacia un banco, una acera o alguna superficie alta al pisar te regresas saltando para caer nuevamente en sentadilla.

Flexiones con pausas: Realizando una flexión normal, aguantas unos 2 o 3 segundos al medio y abajo en cada repetición.

Sentadillas con salto: Realizas 5 sentadillas con salto y al caer la quinta aguantas 5 segundos con las piernas flexionadas y repites eso mismo 2 veces mas hasta llegar a las 15 repeticiones y 15 seg.

Puente de glúteos: Acostado en el suelo con una pierna elevada y estirada, levantas el torso apretando la zona de los glúteos.
Pistol Squads: Here you distribute your body weight to one of your legs and perform the squat with that leg while the other leg remains straight to maintain balance.

Bench Jumps: In squats by jumping onto a bench, a pavement or some high surface when you step on it, you jump back up to drop back down into the squat.

Push-ups with pauses: Performing a normal push-up, you hold for 2 to 3 seconds at the middle and bottom of each repetition.

Squats with jumping: You perform 5 squats with jumping and when you land on the fifth squat you hold for 5 seconds with your legs bent and repeat the same 2 more times until you reach 15 repetitions and 15 seconds.

Gluteal bridge: Lying on the floor with one leg raised and stretched out, lift your torso by squeezing the gluteal area.
---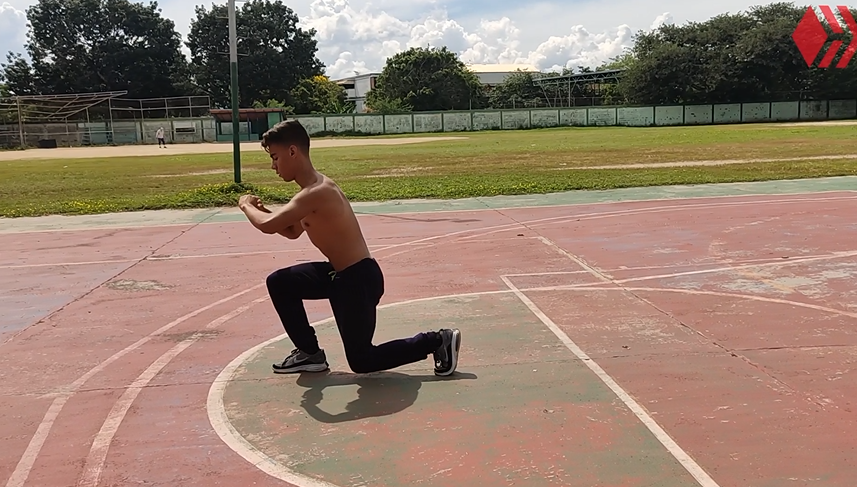 ---
---
Siempre es buena idea darle un trabajo consederable a las piernas, no todo es torzo o brazos, si quieres ser un atleta completo no olvides entrenar esas piernar, no necesitas peso para eso.
It's always a good idea to give your legs a consistent workout, it's not all about torso or arms, if you want to be a complete athlete don't forget to train those legs, you don't need weights for that.
---
Si necesitan un consejo no duden en consultarmelo en los comentarios o en mi Instagram.
If you need any advice, don't hesitate to ask me in the comments or on my Instagram.
---
---
---
---
---
Creador de contenido original
---
---
---
---
Social Medial
---
---
▶️ 3Speak
---
---