How Has Splinterlands Changed My Life Challenge!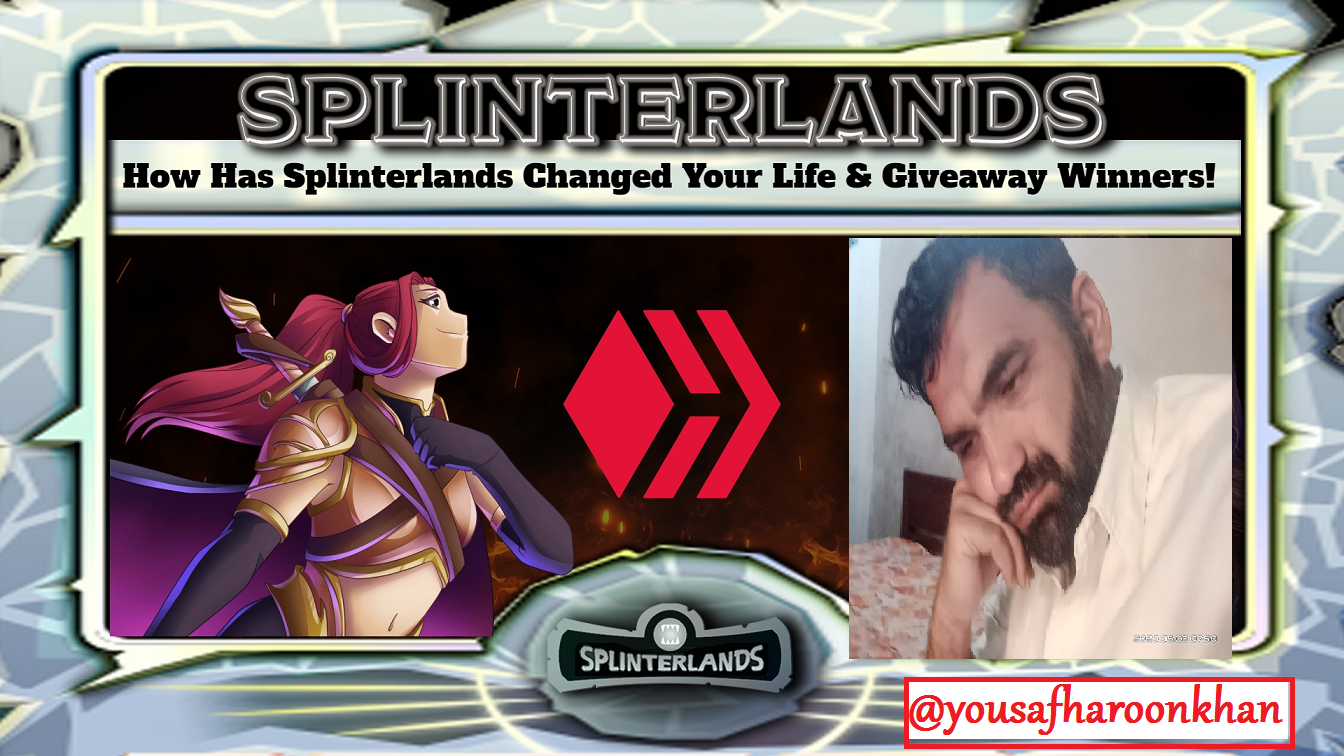 image source
---
Aslam-mu-alakum! my dear splinterlands community!
Today I will share the story of my trip to Splinterlands with all of you friends here. I have been playing steemmonsters for almost two years now. Steemmonsters have made a huge changed in my life and the lives of my children. When I read about steemmonsters I had a curiosity about what kind of game this game is and how steemmonsters play.
I was very much excited to play steemmonster game, I had very little payment in my wallet and I was not rich enough to invest ten dollars because the steem in my liquid was my total earnings and I I thought that i could not play steemmonster in the game but I was very curious and I finally bought steemmonster starter pack.
I didn't know how to play games when I bought the starter pack. I would have played Steemmonster for two or three days but I felt like I had lost ten dollars but then after three to four months I started playing Steemmonster again and I decided that if not now then when? steemmonster will play and I quit all internet games and made a decision that i will play and learn splinterlands game.
When I started playing Steemmonster regularly, at first I thought Splinterlands was the most boring game but as time went on, Splinterlands became the best game of my life and my interest in Steemmonster grew day by day.
The theme of all the game that I used to play before splintergame was terror. And one of them is game free fire. The style of fighting in free fire and PubG presents a scene of terror and destruction in a society. And when I was playing These games on the internet, my mind could not get peace of mind. I got irritated always while playing that game.
But when I was playing free fire or any other game on internet, my wish and effort was that I would not let my child play that game because games like free fire are distracting the thinking of children and I did not want that My children play such a game.
I am writing all this with a very sincere heart. But when I started playing the splinterlands game with understanding and interest, I started investing a little bit in splinterlands after my first investment of ten dollars and whenever I had some steem accumulated I would buy cards.
But one day I thought that my son and daughter both talk to me about the games every day, and they wanted to play the games on mobile ,so i introduced splinterlands with my kids and family, so after introducing the splinterlands with my family,my daughter and sone both showed great interest in this game,
so we stared playing splinterlands game in our spare time like a family, and now we al family play splinterlands at home and try to complete the splinterlands quest together daily ,so my kids and I started playing steemmonsters together.
steemmonster my family game has become this time and almost all of us at home together choose our own team in different battle and whoever loses his team then he waits for his turn till the other person's team The battle is not lost. so it is true now steemmonster is our family game.
---
That's because in Splinterlands and my kids we all play together. My son and I play splinterlands together in our spare time. Sometimes I guide my son that this monster will play well in these rules and sometimes my son guides me that according to his experience such and such monsters are the best.
My son is in fifth grade and is nine years old. I don't want my son to play free fire or any other frivolous terror game which causes corruption and hatred in the society.
I want my son to play the splinterlands game because with the splinterlands game the mind also gets useful. Because testing each monster's abilities and then choosing a team within three minutes with different roles in mind increases the child's brain power and the ability to think better.
That's why splinetrland has become my family game.
How did the Splinterkands game have positive changes in my life? It's very short but true answer, I played many games on internet before joining or registring on splinterlands .
I was playing daily free fire, pubg and other weapons game these all games increased my stress .All these games symbol were guns ,weapon, killing, rob . I was very much in stress becasue of playing these games , but i have no other choice or idea of good games because my brain had thought of Guns every time. But splinterlands is clean with all these things.
Splinterlands do not have gambles, but splinterlands abrasive ability to think of the ability to dramatic. This game can play every person of family and I understand that due to this game, my ability of thinking postive has been increased and now I am able to write the gameing content every week becasue of splinterlands
i am participating in the Weekly Battle Contest , these all activity brought postive change in my life . Splinterlands is the complete decentralized game project. nowone has control over my account and wallet. i have full authoriy over my splinterlands accounts.
I think all the games on the internet are corrupting our narrators but the splinterlands game is a positive and the best game that kids and adults can play together. The splinterlands also provide knowledge about all the creatures in the priesthood. The splinterlands teach the mind the skills to think, understand and cope effectively with difficulties. Splinterlands has told me the best use of my free time.
Why do I think Splinterlands has changed my life more than any other game? I believe that games like fire free, PubG are playing a major role in misleading the minds of children and adults.
Because games like free fire teach us how to use guns, weapons and ammunition. These games are giving weapons in our hands. What skills are our generations learning from the free fire and Pubg game?
Because of these games, there is a growing tendency among children to take up arms and use them, which is becoming a catastrophe in our society. I don't want our generation to learn to use guns and ammunition.
I feel that the splinterlands have created in me the ability to play in a positive way and I can proudly tell my child to play splinterlands because it will bring both financial and mental peace.
The splinterlands have benefited me financially as well as peace of mind, because when my children are playing splinterlands I am not afraid that my children are playing a wrong game. That's why I say splinterlands have changed my life and my thinking.

You may be wondering how the Splinterlands have comforted me financially. When I first created a splinterlands account I invested only ten dollars at that time and then I slowly invested a little bit in the splinterlands and today my splinterlands SP is over 87,000 thousand and I have There are so many great monsters in the lineup and all of this gives me the satisfaction and comfort that my investment in splinterlands is growing and I have invested in a great game. If I hadn't invested, I wouldn't be able to buy the 87,000 splinterlans power asset today. The card I bought for ten dollars a year ago today has gone from fifty dollars to one hundred dollars, so today I do not have fifty dollars. But today I am very happy that my investment is increasing. That is why I said that splinterlands also gave economic peace.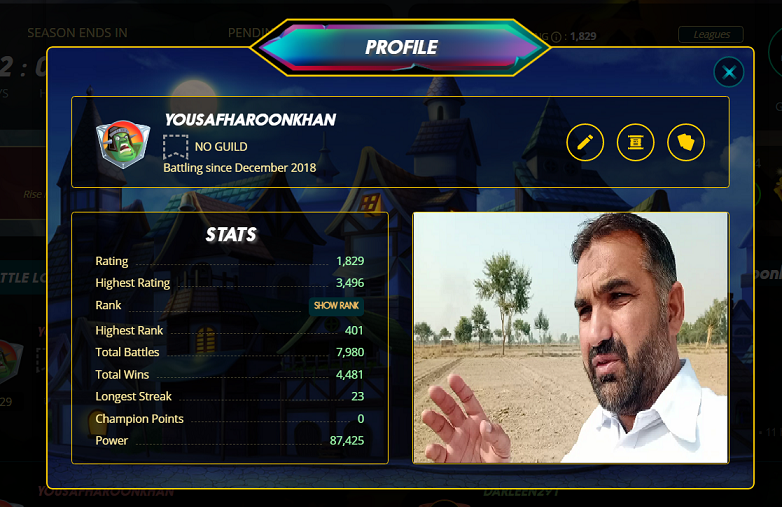 My Profile screenshot
I try daily to win the Quest reward and whenever I win the Daily Quest I add to the Splinetrlands power from the reward I get. At the moment I am getting 17 SPS in airdrop daily and at the moment I have 37,00 SPS on stake, all this is the economic peace and my financial comfort that I am getting from Splinterlands. I am winning DEC reward for winning daily battle and thus with every victory my daily passive income is increasing, so why don't I say splinterlands game has brought good change in my life. I write content in weekly battle contest every week and I get reward for it and I can buy monster with this reward, so why don't I say splinterlands nft game has changed my life. You can see the confirmation of all these on my splinterlands account. Because when did I invest in splinterlands and now what is the value of my splinterlands assets? I'm so glad I told you all about my trip to Splinterlands today.
Dear friends, I am telling you the truth, if you want to tell your mental abilities and your children about a game then Splinterlands is a great game. Because it contains knowledge about monsters that our children can read in the description of each monsters on the splinterlands site. Creating a lineup in three minutes and then remembering the skills and power of each monsters and then using monsters during different rules all this leads to increase in mental abilities and memory.
I have promised my son that when he starts his studies in class VI, I will buy him a separate splinterlands account in his name. here i would like to say great thank to my sister @clove71 who did promise with me one year ago ,when i told her that my son want his own account of splinterlands she gave me great words of appreciation , and also promise to support in discord chat, so i am really very much today again thank to her . If you guys want to choose any game for your kids then Splinterlands would be the best choice. I want to write a lot but I will say that I met splinterlands community through steemit blockchain and splinterlands is best nft gaming blockchain that give you bright future.
I am very happy with the splinterlands and the future of the splinterlands community is very bright. Thank you so much for reading my splinterlands story.
Dear friends if you want to join splinterlands then join under this link Splinterlands and now again thank full to @clove71 that she gave me opportunity to write some words about my journey of splinterlands, so thank you very much @clove71
@yousafharoonkhan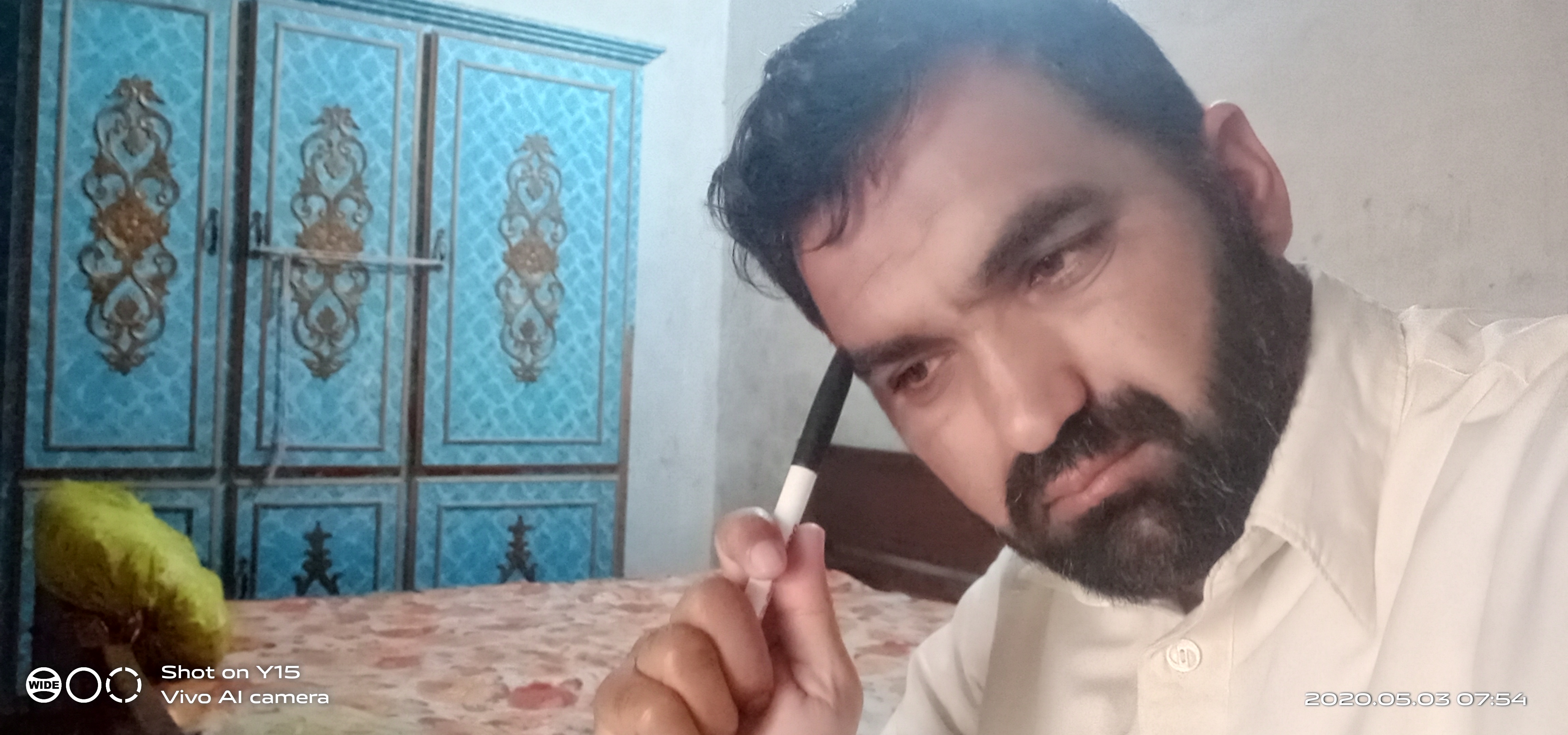 I'm Yousaf ,my profession is teaching, writing, i love food, travelling,photography and splinterlands gaming, and sportstalks and 3speak very much. i am using hive since 2017.
if you love to read about love, you want to get motivation , if you like #nature #thoughts #yousafthoughts #photography #food #love then follow my blog. you will find every text that will give you satisfaction to your sould, my purpose of every talk and text is to give you satisfaction, if you will read i will get satisfaction.
yousaf mean beautiful and thoughts mean thinking, feeling, so its mean beautiful thoughts, positive feeling, if you want to read positive thoughts or you want to write beautiful thoughts then use #yousafthoughts thank you very much for reading my post, plz write comments under video or text to guide me more about this topic.
Subcribe my other social profile
Sign up Hive
My 3Speak Channel
My Hive profile
My Dtube channel
My Youtube channel
My Twitter profile
---


---
---
---