My Gladius case purchase from the Guild store and Using guild store and gladius packs and how guild members are winning SPS coin.

my youtube

---
As-salāmu ʿalaykum
First of all I welcome you to my hive splinterlands blog. I have received 787 merits today on 14th April 2023 through daily focus reward. Thus I have a total balance of 15,771 Merits. I regularly participate in Brawal participation and every Brawal splinterlands user wishes to have more powerful Monsters to beat the opponent.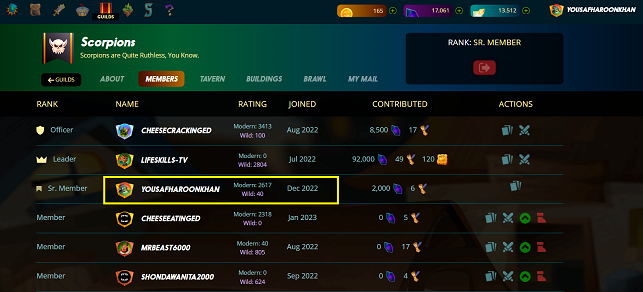 I am currently a part of Scorpions Brawl and I try to participate in Brawl battles regularly. I have placed my battle lineup in nine battles of the current Brawl. As of the current results, I have won seven Guild battles out of nine Brawl battles and I strongly hope to win the remaining two as well.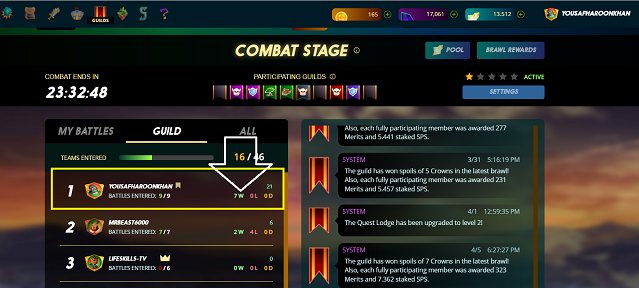 Brawl battle is different from Rank battle. To participate in brawl battle splinterlands user has to join guild and when you become a part of guild then you have to give your entry first in the specified time and then in the next step you have to join your brawl battle according to the number you want and you have to enter your lineup.
Thus at the end of the Brawl season SPS, Merit and various rewards are given in case of loss or victory. But here there are special packs for Guild players which are called Gladius cases, each Gladius case contains five Gladiator cards and we can use these NFT monsters cards only in Brawl battle of Guild.
Splinterlands players can buy Gladius case only when they join guild and if any splinterlands players are not part of guild then they can't access guild store. Gladius case can be purchased from Guild store by paying Gladius case Merits. Merits can be earned through Brawls and Ranked reward chests.
I have bought five Gladius case pack today and if you are new splinterlands players and you have joined guild then you can follow my given instruction to buy Gladius case from guild store.
---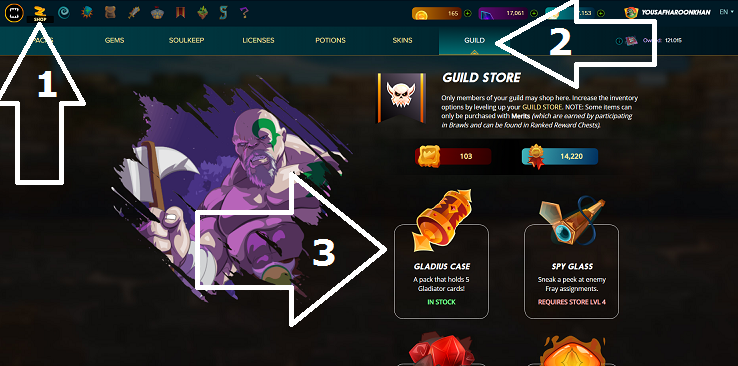 ---
To buy Gladius case pack from guild store first click on splinterlands shop then click on guild. Then click on the Glagius case to purchase the Gladius case pack in the Guild Store.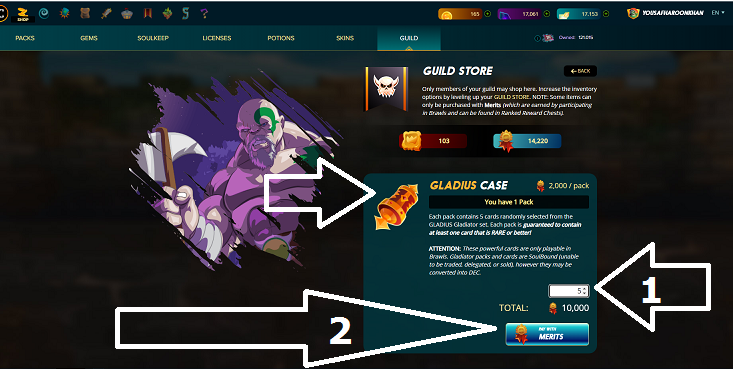 As you enter the Guild store, you will get the option to buy Gladius case pack, you have to click on Gladius case and then you can buy Gladius pack by paying Merits as many Gladius case packs as you want to buy. I bought a total of five Gladius packs. And one Gladius pack costs is 2000 Merits . I paid 10,000 Merits and bought five Gladius packs.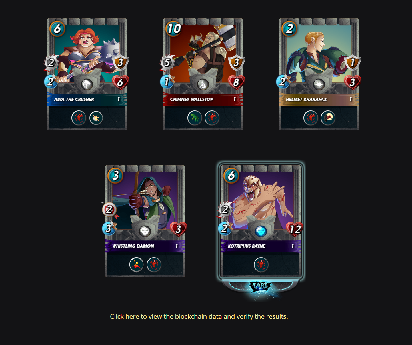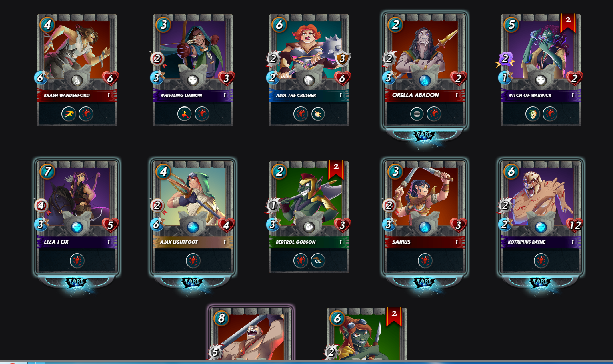 ---
After buying gladius pack i unlocked all gladius pack. The method to unlock Gladius pack is the same as we do to open other packs. First of all, you click on the Open button. The Open button is located on the left side of the Shop. When you click on the Open button. If you click on , a new window will open and it will contain all the purchased Gladius packs. You can open all the packs one by one or at once.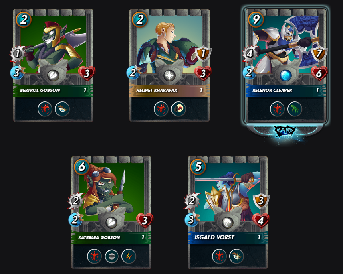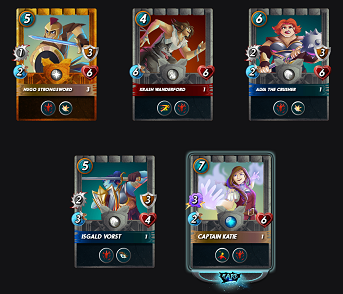 ---
I have opened six Gladius case packs and I got very good legendry and gold card. I want to tell you again here that all these NFT cards can only be used in Brawls battle.We cannot use the cards to play in Rank battle or any other battle. but i got information from @lordshah in under the post comments that "we can use 1 Gladius NFT in ranked battles if splinterlands players own a Gladiator Constrictor Summoner for example Like Eternan Brute, splinterlands players can also use 2 cards if ruleset is Constrictor."
If you join any Guild then all these Guildius cards will be available to you. Another important thing is that splinterlands players cannot trade Gladiator packs or cards. These cards will not be used for any kind of trade, buying and selling.
Because some splinterlands users ask this question again and again that Gladiator cards cannot be delegated, then these cards cannot be delegated. These cards will only be used in Guild Battle and only the Owner of cards can use them.
Gladiator pack is very beneficial and as a splinterlands player I would suggest that if you haven't joined a guild yet, join a guild today and the benefit is that at the end of the guild season you will get SPS token, Merits and other Guild cards can be won in rewards.
I try to enter the guild on time and submit the guild battle lineup against my opponent on time.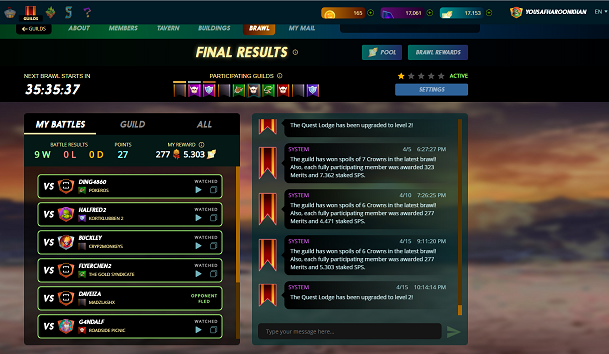 In the last guild battles brawl I participated in battles against total nine opponents. I defeated all nine opponents and in the final result you can see that I won nine out of nine battles.
Thus I got 5.30 staked SPS coin and 277 merits at the end of Brawl. So it's a great reward because I can buy more Gladius cases from Merits and SPS coins are adding to my stake balance so splinterlands players can win a lot of rewards by joining Guild.
I have tried in this post to inform my splinterlands community Guild and Brawl battle and give all the information about the importance of Gladius pack and how to buy them from the shop. I hope you will find this article of mine informative today.
Thank you to all of the splinterlands and Hive community for doing this to me. I read the article and it encouraged me.
---
@yousafharoonkhan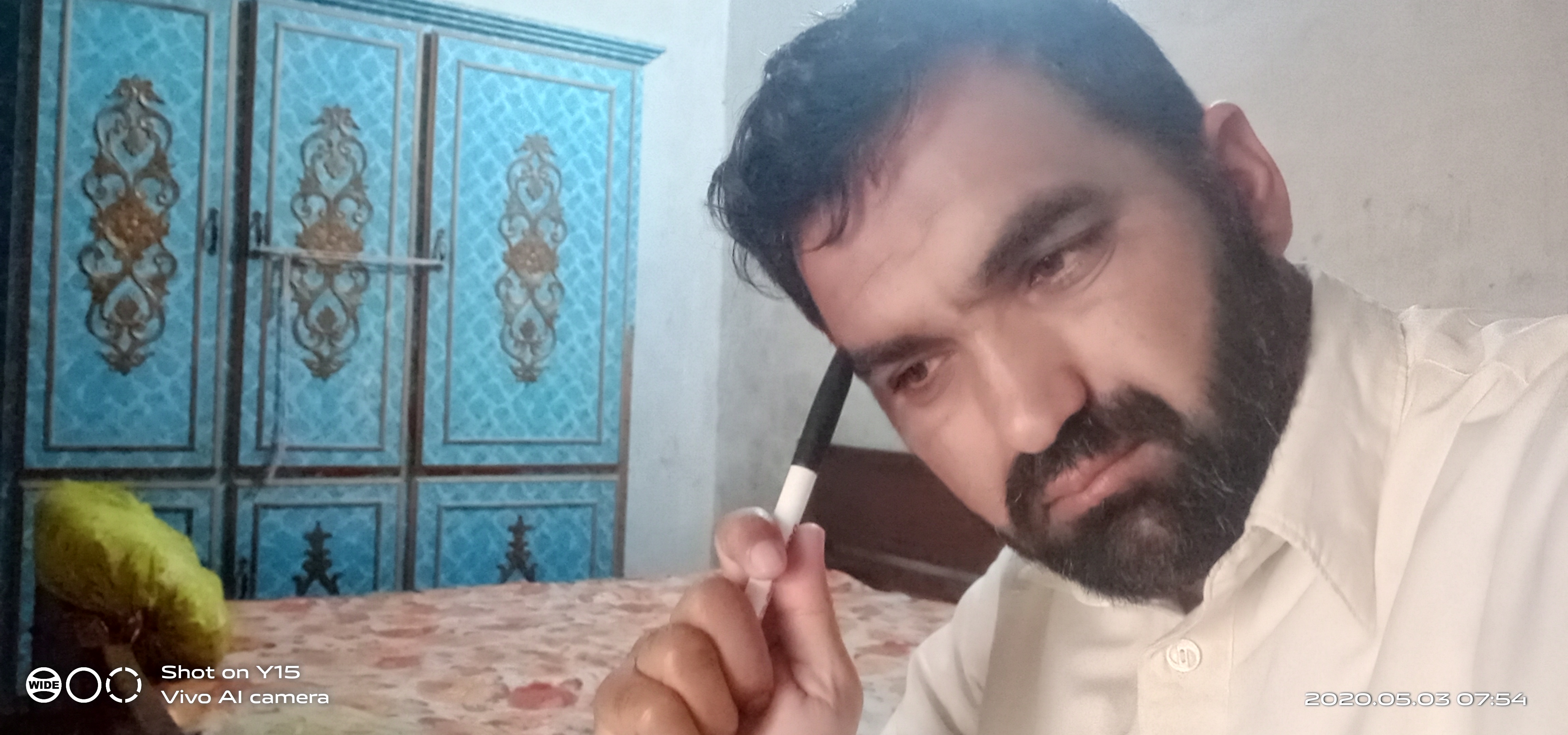 I'm Yousaf ,my profession is teaching, writing, i love food, travelling,photography and splinterlands gaming, and sportstalks and 3speak very much. i am using hive since 2017.

if you love to read about love, you want to get motivation , if you like #nature #thoughts #yousafthoughts #photography #food #love if you want to learn about #splinterlands gaming then follow my blog. you will find every text that will give you satisfaction to your soul, my purpose of every talk and text is to give you satisfaction, if you will read i will get satisfaction.

yousaf mean beautiful and thoughts mean thinking, feeling, so its mean beautiful thoughts, positive feeling, if you want to read positive thoughts or you want to write beautiful thoughts then use #yousafthoughts thank you very much for reading my post.
Subcribe my other social profile
Sign up Hive
Join Splinterlands
My 3Speak Channel
My Hive profile
My Dtube channel
My Twitter profile
---


---
Posted Using LeoFinance Beta
---
---