Techniques for renting NFTs and getting Diamond League Season Chests at the end of each season || Splinterlands Social Media Challenge!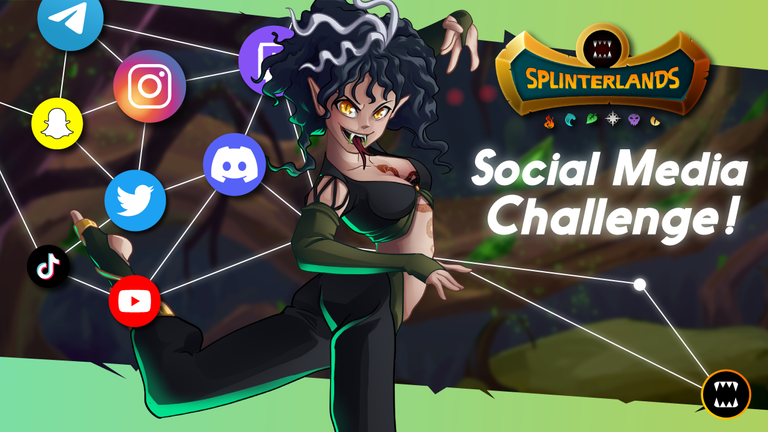 As-salāmu ʿalaykum !!
A very great technique that I learned from a splinterlands friend @blanchy is that if any splinterlands player wants to unlock high league at the end of the season, he can use this rent technique to get the high league rank very easily before the end of each season.
we can unlock easily high rank league easily if splinterlands players follow this rent technique. All of us splinterlands users know that the power of splinterlands is very important to unlock the respective league to get a high league rank, so a few days ago a splinterlands friend told me that his splinterlands power is low but he always try but He wants to unlock the Diamond League at least before the end of every season,
so I was surprised that when the power of splinterlands is equal to the Diamond League, then the Diamond League will be unlocked, so he said that before the end of every season, he get NFTs on Rents (the best NFTs) and because of rented monsters it helps him to unlock the splinterlands power diamond league and thus he is able to get the best season reward at the end of every season.
I like this technique a lot and I also rented some NFTs last season and I unlocked Diamond III league before the end of last season. Ever since I've been playing splinterlands game, I've reached Diamond III league for the first time. I am very happy that I have unlocked diamond three league last season.

I have unlocked Diamond III league last season. I see you screenshot how I unlocked Diamond III league and I hope I will be able to unlock Diamond II league at the end of this season as well.
I rented various NFTs and summoner last season and I tried to get my splinterlands power above 1,2500 so that I could unlock Diamond III league with that power.
I rented a total of seven NFTs and with the help of the rented NFTs card my splinterlands power crossed 1,2500 thousand and thus I unlocked Diamond III and got the Diamond III league. I rented the listed below NFTs whose details are listed at below.
Serial#
NFT name
Transaction detail
payments in DEC/days
1.
Cards: C3-244-5BONCZHSKG
ID: 5af28e9bd4c80b9683f46232ca524ccdd9a60522
10.893 DEC/day2 days
2.
Cards: C5-269-R16EHME9DS
ID: 10998dfafee81d0239b0b94d9b2849d01a5335cf
Success: TRUE Cards: C5-269-R16EHME9DS
5.957 DEC/day 2 days
3.
Cards: C4-239-7XU6CDAAKW
ID: 7da87747da2be10dea8cde6c913b80007e0e75a0
Success: TRUE
34.666 DEC/day2 days
4.
Cards: C8-484-SPZ3JHBQJK
ID: b7cb957d092439ea4039fceaea7521a43ba6b8a3
Success: TRUE
14.904 DEC/day2 days
5.
Cards: C3-222-85Y5VE0XKW
ID: a5b3786c64756b29732898623ddc93cf52473423
Success: TRUE
4.498 DEC/day2 days
6.
Cards: C0-11-2JDVXVNVFK
ID: 0d6b2c6aad3488eb9469b99bd6b4c39a4c9998a7
Success: TRUE
7.630 DEC/day2 day
7.
Cards: C4-236-A8G80Z70RK
ID: a4a10dea7a79fcadab4eb985a7f1ad08e11033b2
Success: TRUE
80.000 DEC/day2 days
---
The transaction detail above shows which NFTs I rented for how many days and how many Dark energy crystals I paid in total. When I rented these NFTs, my splinterlands power exceeded 1,2500 and with the help of this power I was able to unlock Diamond III league. I took all rented all the NFTs for a total of two days.
My dear friends if your splinterlands power is low and you want to unlock more high league before the end of your season then by renting NFTs for few days you can unlock high rank league every season.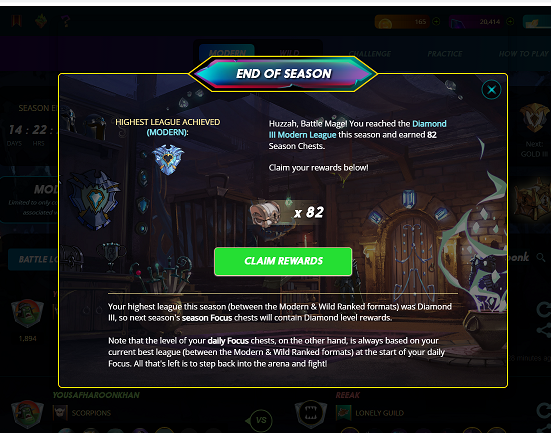 Dear my splinterlands family, I earned 82 Season Chests in last season and reached the Diamond III Modern League last season and below i want to sow 82 chests reward.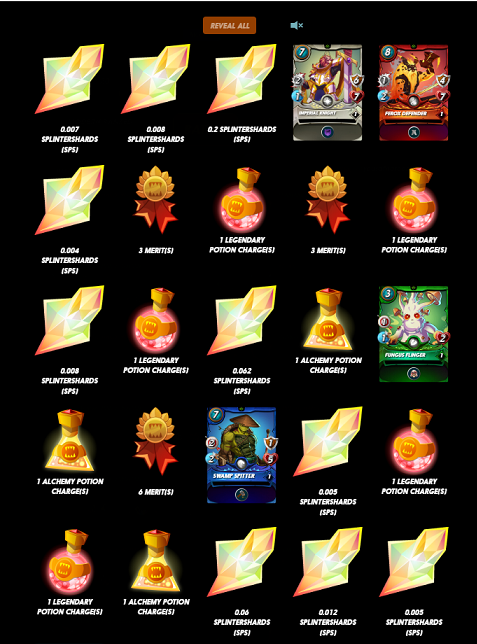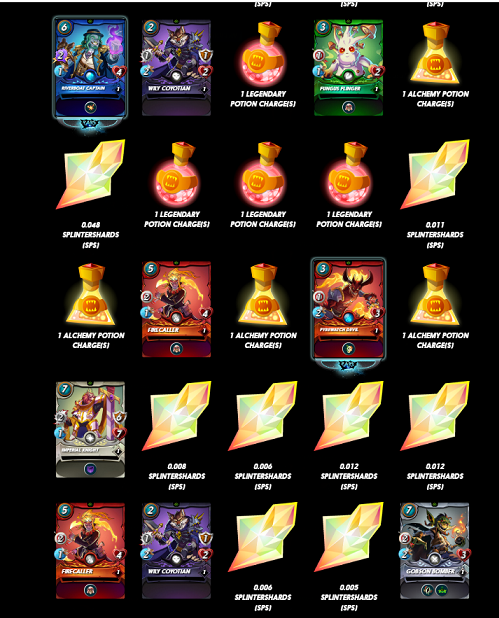 ---
i am very much happy it is huge reward , after getting this reward i increased my splinterlands power so there is huge amount of season chest so i am very much happy after getting this reward
---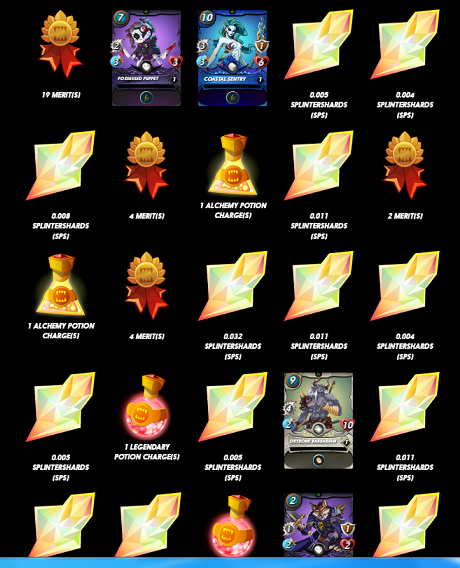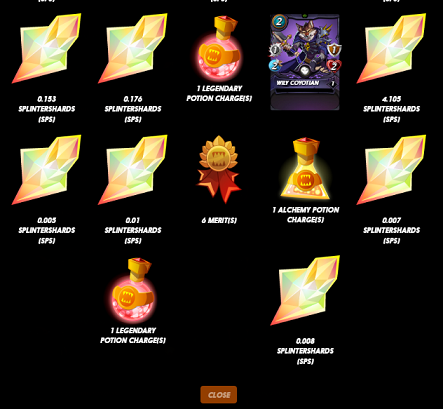 ---
my dear splinterlands player, every splinterlands user has the desire to unlock high rank leagues at the end of every season. becase high rank league acievements give feeling of pleasure and pride to every user, but it also comes with some impressive season rewards. there are many league that Splinterlands gaming plate forum offers a variety of leagues, including Bronze, Silver, Gold, Diamond, and Champion. Each league has its own set of rewards, highest rank league is the Champion league.
we all know that a Splinterlands player achieves a high rank league, then splinterlands user will receive a good season reward at the end of the season. there is beautiful reward system in the splinterlands , the rewards get better as splinterlands players achieve higher up the league . here i give one example, if a splinterland player unlocks the Diamond league at the end of the season, then he will receive a Diamond league season chest in the next end of season reward, which is a huge reward , diamond league season chest reward is big reward that can change the splinterlands account power so high if dimaond chest has nice nft after unboxing the chest .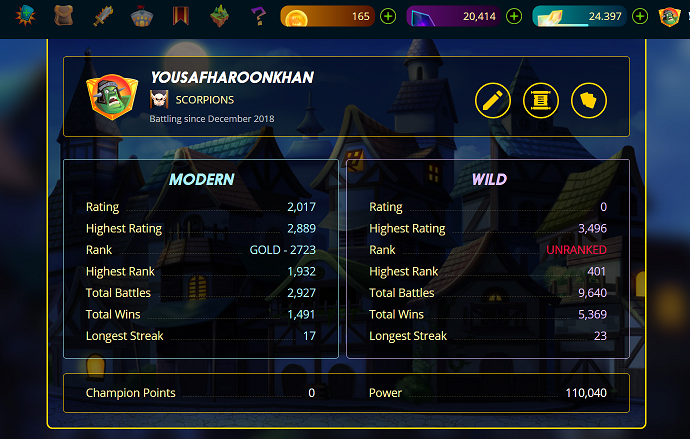 every Splinterlands player has a great desire to unlock high leagues in end of every season . Personally, I have a goal to unlock the Champion league. but i know this is not an easy job . i have no very much splinterlands power but i beleive that if get NFTs on rent from the market then i can achieve this goal at the end of the every season so i applied this formula to gain my goal of achieving high league in the end of the season.
With the help of the rented technique formula, players can gain access to higher leagues in every season. The rented technique formula grant players to rent Non Fungible Tokens (NFTs) from other players in exchange for DEC, DEC means dark energy crystal coin , DEC is Splinterlands game currency. This allows splinterlands players to use NFTs that they may not own in splinterlands account , providing access to a wider range of cards and strategies. i got great success from this technique.
I have great hope that my this experience will be informative and helpful to fellow Splinterlands players.
---
@yousafharoonkhan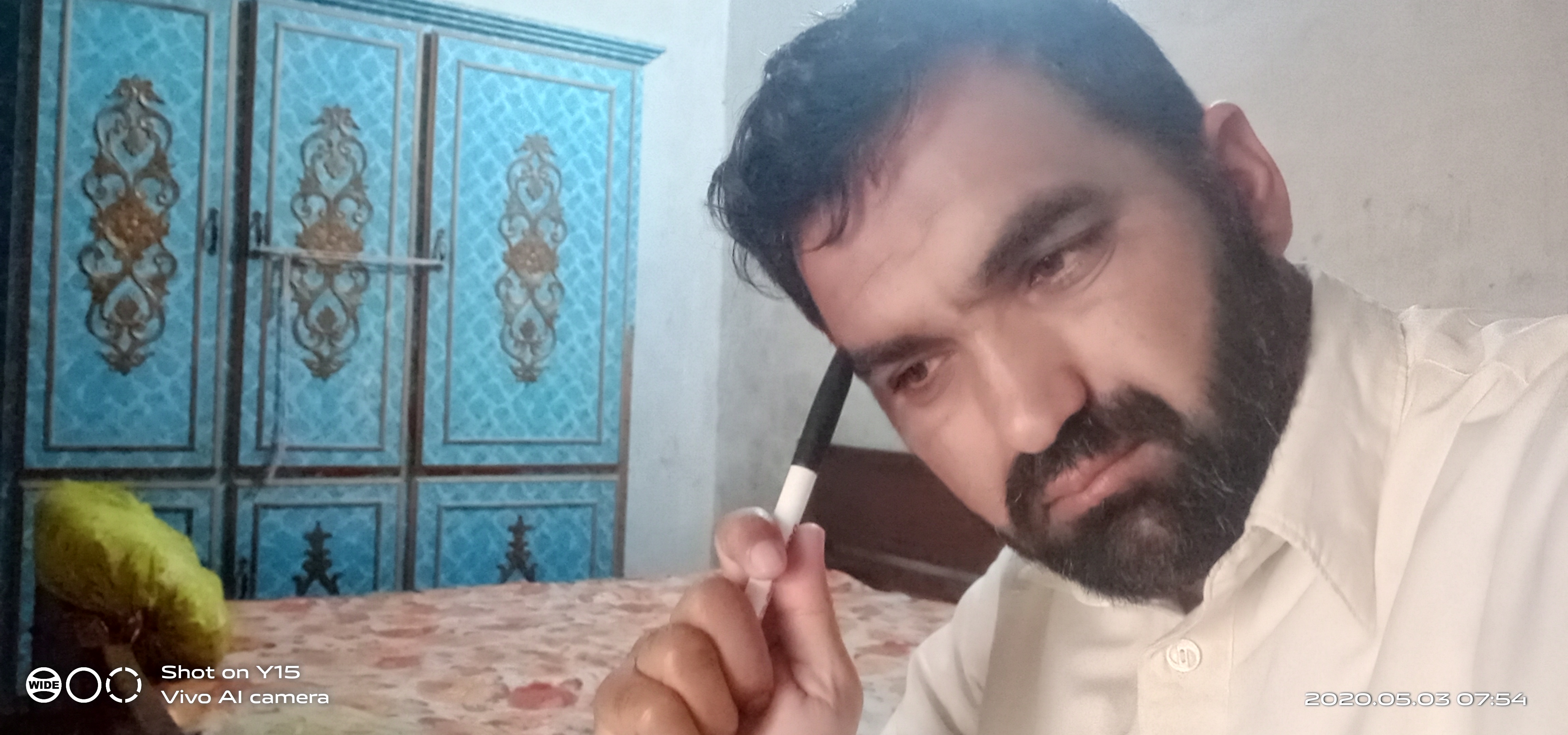 I'm Yousaf ,my profession is teaching, writing, i love food, travelling,photography and splinterlands gaming, and sportstalks and 3speak very much. i am using hive since 2017.

if you love to read about love, you want to get motivation , if you like #nature #thoughts #yousafthoughts #photography #food #love if you want to learn about #splinterlands gaming then follow my blog. you will find every text that will give you satisfaction to your soul, my purpose of every talk and text is to give you satisfaction, if you will read i will get satisfaction.

yousaf mean beautiful and thoughts mean thinking, feeling, so its mean beautiful thoughts, positive feeling, if you want to read positive thoughts or you want to write beautiful thoughts then use #yousafthoughts thank you very much for reading my post.
Subcribe my other social profile
Sign up Hive
Join Splinterlands
My 3Speak Channel
My Hive profile
My Dtube channel
My Twitter profile
---


---
---
---