With each passing day the community of splinterland is growing towards prosperity and success || Splinterlands Social Media Challenge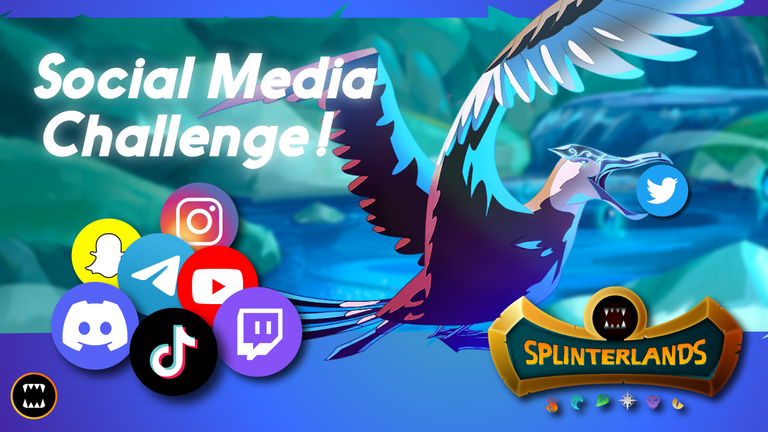 As-salāmu ʿalaykum
My dear splinterlands friends, Aslam-mu-alakum . As you all know, the Splinterlands season has come to an end and every splinterlands user is enjoying their rewards after unlocking the season chests. I am very excited to share with you that this season, I achieved the Diamond Three league for the second time . This means that I will eligible to receive some amazing season end chests , in this season end i also got total 17 season chests , which I am very happy with.
i would like to share one important information For those of you who are unfamiliar with how the Splinterlands seasons chest reward work, let me give you a quick information. Each season consit of 15 days lasts for two weeks and during this time, players take participate in ranking battles for wining more battles to unlock high league level at the end of the season. The leagues are Bronze, Silver, Gold, Diamond, and Champion, with multiple tiers within each league. At the end of each season, players receive rewards based on their highest league rank achieved during that season.
Last season, I achieved the Diamond Three league for the first time, which meant that I was eligible to win diamond three season chest base on my previous season league , so in this season i got 17 season chests that were dimaond three chests. I was determined to get higher and managed to maintain my rank, which allowed me to earn some amazing dimaond chests rewards at the end of the season. so in this season i locked again dimaond three league that is one of the best achievement again at the end of the season.
END OF SEASON
---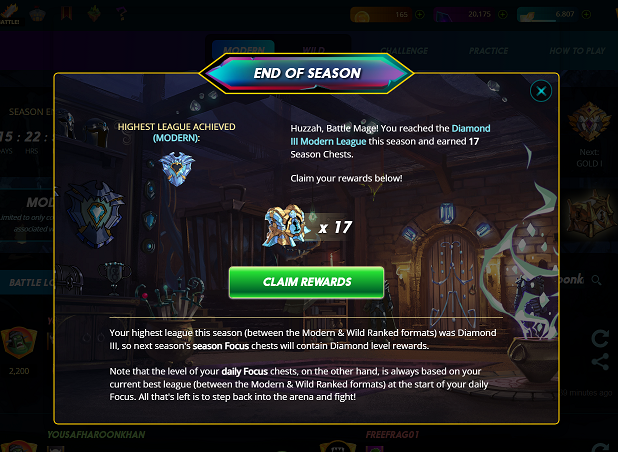 at the end of the season now, I earned total 17 season chests, which I was eager to unlock. i am very much happy that after the unlocking the my season chests , I received some amazing rewards from these chests, including one rare and valuable card that I can use in future battles. After unlocking all the chests, i am very much happy to see that I had earned $4.804 (17) in rewards!
I have attached a screenshot below to show you all the rewards I received at the end of the season. I am very happy with my performance this season and am looking forward to seeing what the next season will bring.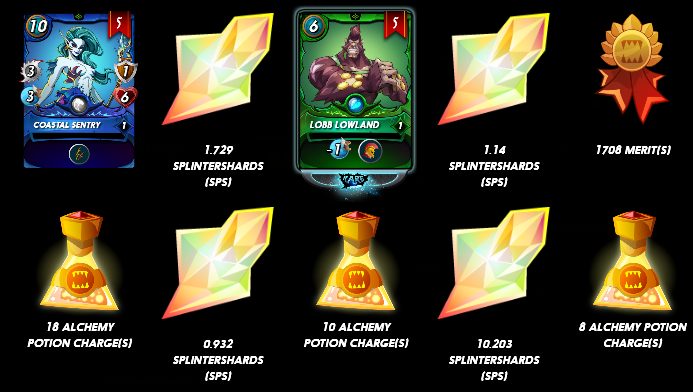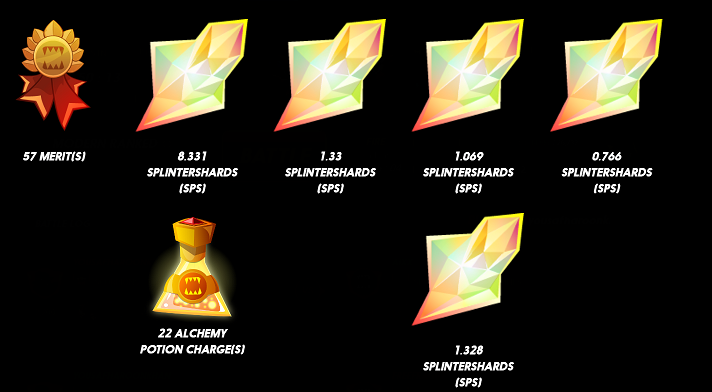 ---
here I want to express how much iam satisfied with my experience playing Splinterlands. One of the things I appreciate the most about the game is the ability to earn focus chests on a daily basis and at the end of every season. These chests rewars we get playing rank battles , every vicotry of the battle bring for us some points that points give every splinterlands players season chests and daily focus chest , focucs chest are daily chests that we unlock after 24 hours and season chests we unlock after the end of the season , these both chests contain NFT cards that not only help my increase Splinterlands power, but also give me more chances to earn more SPS, other assest of splinterlands .
I would like to say that there is no game like Splinterlands that offers such a great passive earning opportunity to its community. Every day, I look forward to opening my daily focus chests and earning new and exciting cards that I can use in my battles and combine them to increase the level of my monsters
daily i am trying to grow my Splinterlands collection, I would highly recommend this game to all of my reader who sitll do not know about splinterlands and who loves playing NFT games. The Splinterlands community is incredibly supportive community .if you haven't joined Splinterlands yet, I recomend you to register your account on splinterlands ,try and see for yourself why so many people are loving and getting success on this splinterlands game.

total value of last season reward screenshot
I often say to my friends that splinterlands is a NFTs game that will make our future bright one day. Splinterlands team is focusing on development as fast as it will take all development splinterlands game to new heights.
I am most waiting for land because I have taken a plot and I want to see how I can increase my passive income through splinterlands with the help of this plot. I want to see how we will use lands and plots on splinterlands and then how our collection of monsters will be used on those plots.
How will we build the building on the plot and I am sure that when the land version will be fully used then all the assets of splinterlands whether it is DEC coin, SPS coin, Summoners and monsters will increase in price and In this way, the account value of all users of splinterlands will increase.
Many people ask me how we can add to the assets of splinterlands. I will say here that if you want to succeed at splinterlands then you have to learn all the rules of this game with patience and practice the game you have to gain some experience from each game. You have to closely monitor your opponent's lineup and find the mistakes in your lineup.
You participate in rank battle every day and thus make SPS stake according to your strength. When you play rank battle every day, you will increase your assets by winning daily chests and when you win season chests at the end of the season, you will get from it.
You will be able to increase your assets with the reward, thus you will be able to increase your assets with staking reward from SPS stake. I hope you will like my article today. thank you so much for visiting and reading my post .
---
@yousafharoonkhan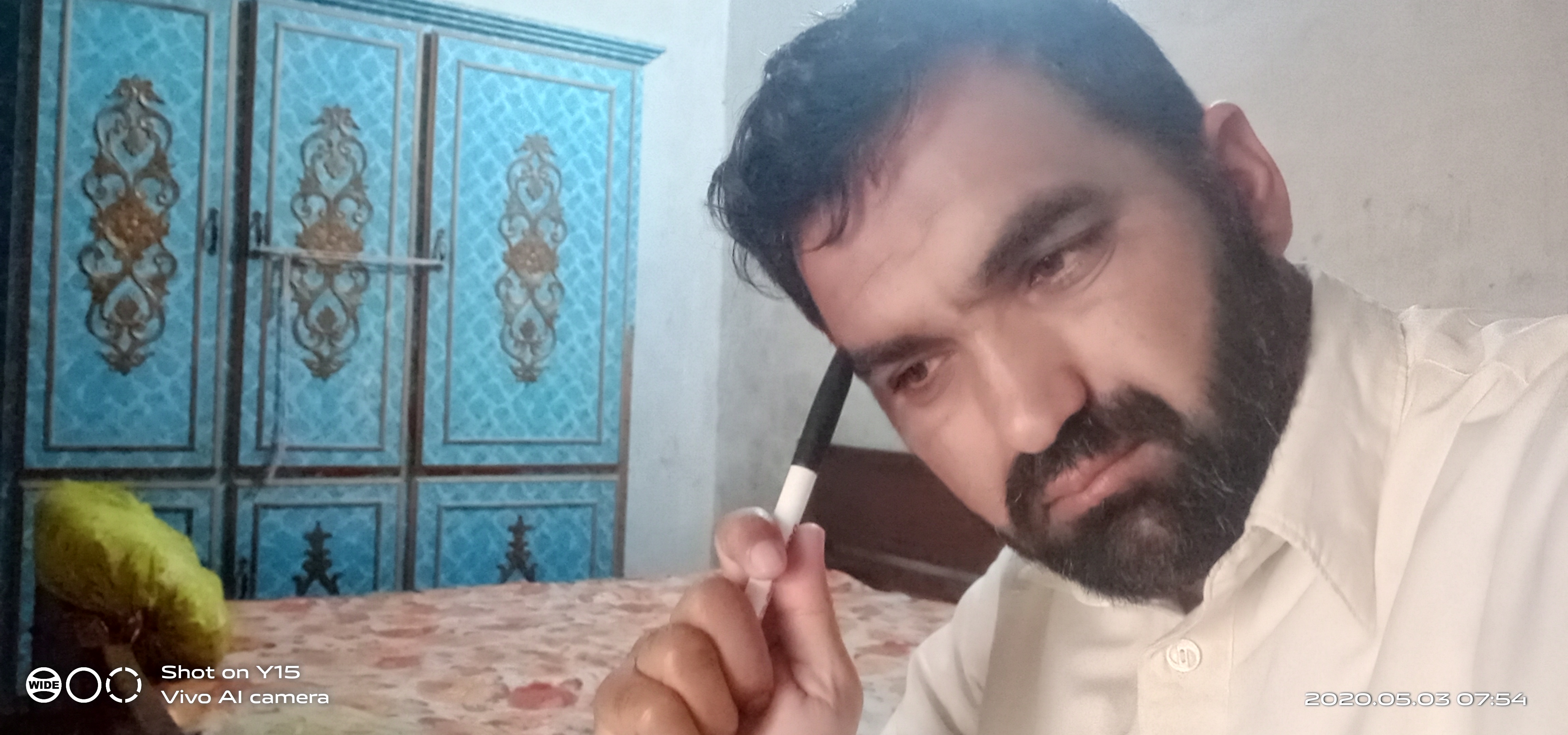 I'm Yousaf ,my profession is teaching, writing, i love food, travelling,photography and splinterlands gaming, and sportstalks and 3speak very much. i am using hive since 2017.

if you love to read about love, you want to get motivation , if you like #nature #thoughts #yousafthoughts #photography #food #love if you want to learn about #splinterlands gaming then follow my blog. you will find every text that will give you satisfaction to your soul, my purpose of every talk and text is to give you satisfaction, if you will read i will get satisfaction.

yousaf mean beautiful and thoughts mean thinking, feeling, so its mean beautiful thoughts, positive feeling, if you want to read positive thoughts or you want to write beautiful thoughts then use #yousafthoughts thank you very much for reading my post.
Subcribe my other social profile
Register Binance account
Join Splinterlands
My 3Speak Channel
My Hive profile
My Dtube channel
My Twitter profile
---


---
Posted using Splintertalk
---
---