Previa de la Gran Final del campeonato juvenil de fútbol de Villa de Cura - entrevistas - Contenido Original ( esp/eng )

---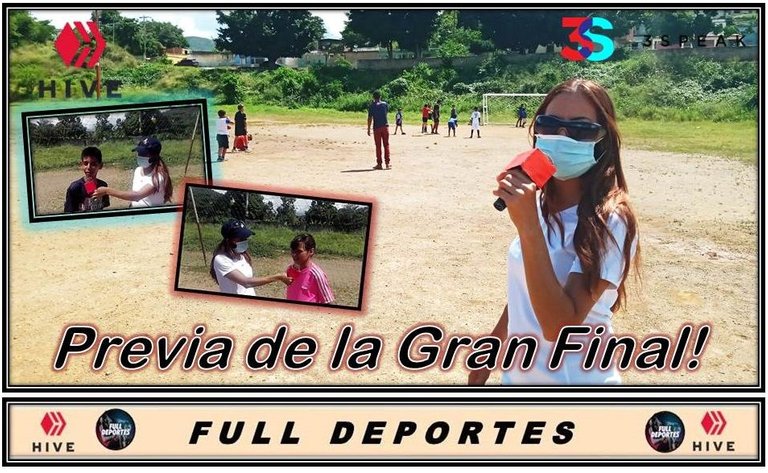 A tan solo horas de celebrarse la Gran Final del campeonato de Fútbol Juvenil de la ciudad de Villa de Cura los muchachos del Club Deportivo "los Colorados" realizan su último entrenamiento en las instalaciones del campo deportivo del Liceo "Alberto Smith", escenario este donde se disputar este próximo sábado 25 de septiembre la gran final contra la selección de "Juventud de Mata de café" mejor conocido como "Juvemaca" un duro rival que llegó a estas instancias en igualdad de condiciones que los muchachos de los Colorados.



Only hours away from the Grand Final of the Youth Soccer Championship of the city of Villa de Cura, the boys of the Sports Club "Los Colorados" are doing their last training in the facilities of the sports field of the "Alberto Smith" High School, scenario where they will play this coming Saturday, September 25, the grand final against the selection of "Juventud de Mata de Café" better known as "Juvemaca", a tough rival that reached these instances on equal terms with the boys of Los Colorados.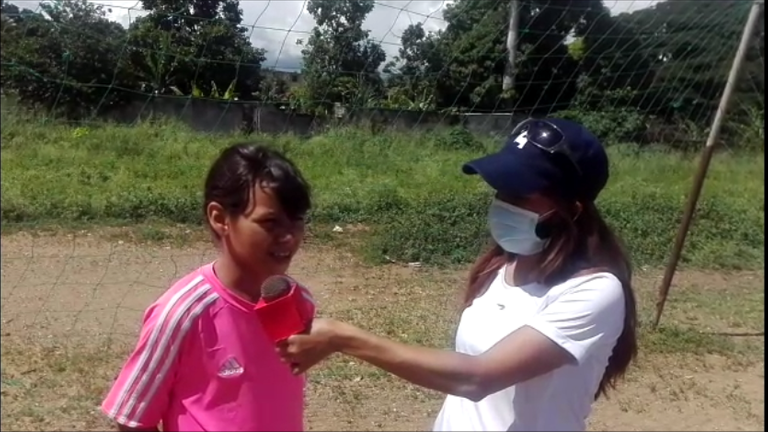 El día estaba particularmente muy bueno con un sol radiante y se notaba en los jóvenes junto a sus entrenadores las ganas de querer levantar la tan ansiada copa y traerse a la comunidad el título de campeones de la categoría sub 11 por lo que decidí recoger de sus propios protagonistas sus impresiones durante estos entrenamientos previos y sus expectativas de lo que será el juego de mañana sábado.
La primera de ellas es la revelación golpeadora del club; la señorita Oriana Sánchez quien amablemente accedió a la entrevista para contarnos de acuerdo a sus palabras lo que sucederá en la gran final; les invito a mirar el vídeo y ver la entrevista.
The day was particularly good with a radiant sun and you could see in the young players and their coaches the desire of wanting to raise the long-awaited cup and bring to the community the title of champions of the U11 category, so I decided to collect from their own protagonists their impressions during these previous trainings and their expectations of what will be the game tomorrow Saturday.
The first of them is the revelation hitter of the club; Miss Oriana Sanchez who kindly agreed to the interview to tell us according to her words what will happen in the final; I invite you to watch the video and see the interview.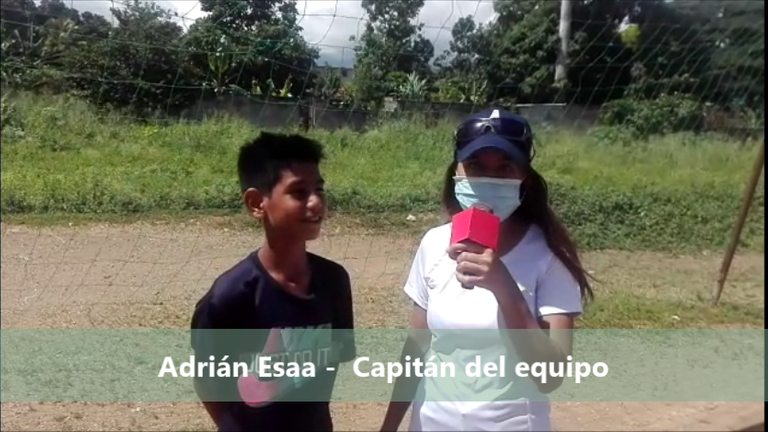 Luego correspondió el turno al capitán del equipo el jovencito Adrián Esaá quien de una manera muy particular,sencilla e inocente nos relató sus impresiones y expectativa al partido de la Gran Final.
Todas las imágenes, vídeos y demás contenido es de mi completa autoría; las fotografías y material audiovisual fue captado con la lente de una camára Samsumg A-10 y editadas posteriormente en los programas power point y Movie Maker para windows seven. Colaboróen la asistencia técnica y edición del video el usuario @gaborockstar . Gracias por leer a la maestra Yusmi y nos vemos en la Gran Final! suerte "Deportivo los Colorados".
Then it was the turn of the team's captain, young Adrián Esaá, who in a very particular, simple and innocent way told us his impressions and expectations for the Grand Final match.
All images, videos and other content is of my complete authorship; the photographs and audiovisual material was captured with the lens of a Samsumg A-10 camera and later edited in power point and Movie Maker for windows seven. Technical assistance and video editing was provided by the user @gaborockstar. Thanks for reading the teacher Yusmi and see you in the Grand Final! good luck "Deportivo los Colorados".
Translated with www.DeepL.com/Translator (free version)

Es el proyecto de curación más grande para la comunidad hispanohablante del mundo, dentro de su Discord existen cantidades de estrategias para crecer y desarrollar buen contenido en nuestro idioma natal. Su tag principal es spanish seguido de la palabra cervantes.
Te invito a apoyar este proyecto como witnes y a formar parte de esta gran comunidad uniéndote a su Discord en el siguiente enlace: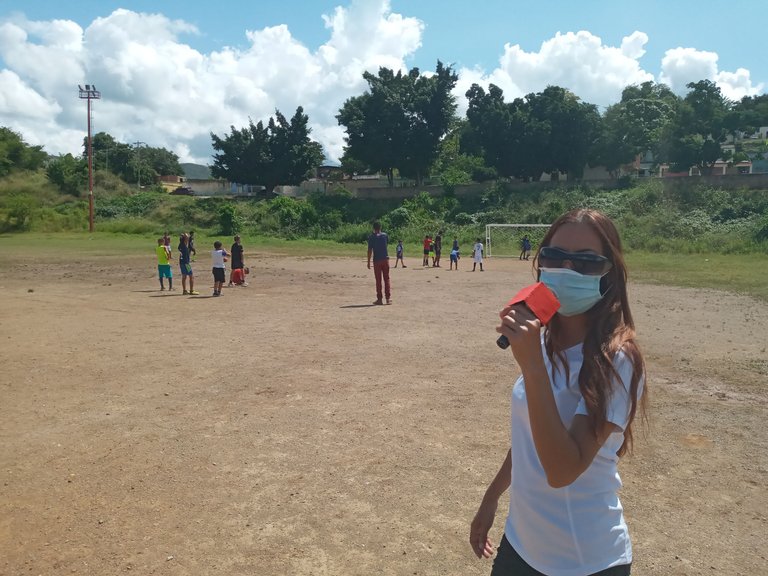 Desde el Campo Deportivo "Alberto Smith" - Villa de Cura
---
▶️ 3Speak
---
---