Entrevista al pelotero Luis Suarez del equipo "Compoticas" de la ciudad de Villa de Cura - esp/eng - Original Content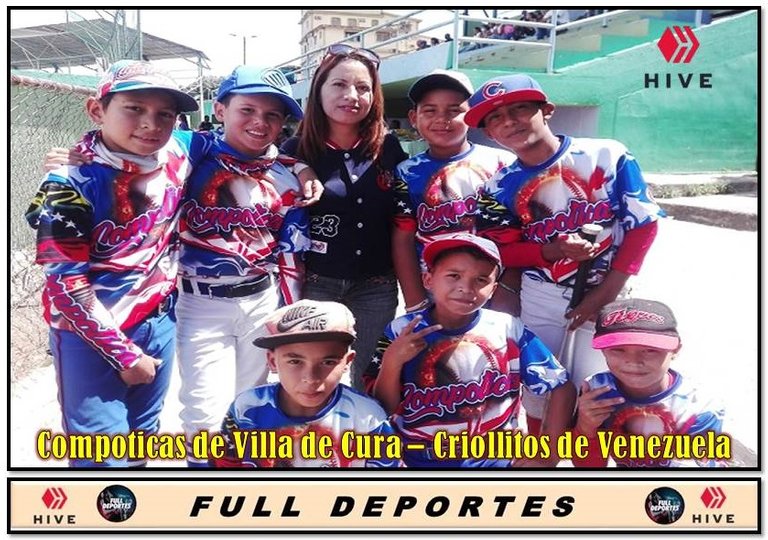 Con un sol radiante y un esplendido día como cada domingo hubo nuevamente acción en el béisbol local de la pequeña ciudad de Villa de Cura en el Estado Aragua ( Venezuela ), el escenario el mítico estadio de béisbol "Ramón María Acosta", recinto que ha albergado y ha sido sede de grandes partidos y campeonatos nacionales en las diferentes categorías del béisbol desde la infantil hasta la Junior.

En esta oportunidad, en horas de la tarde se enfrentaron en un encuentro amistoso los equipos de "las Compoticas " Vs " Valle Lindo" en la categoría Infantil, aprovechamos la oportunidad para conversar con uno de los peloteros que conforman a "las compoticas" y a continuación les haré un resumen de la entrevista...
With a radiant sun and a splendid day as every Sunday there was again action in local baseball in the small town of Villa de Cura in the State of Aragua (Venezuela), the scenario was the mythical baseball stadium "Ramon Maria Acosta", an enclosure that has hosted and has hosted great games and national championships in different categories of baseball from infant to Junior.
In this opportunity, in the afternoon the teams of "Las Compoticas" vs. "Valle Lindo" in the Infantile category faced each other in a friendly match, we took the opportunity to talk to one of the players who make up "Las Compoticas" and then I will make a summary of the interview...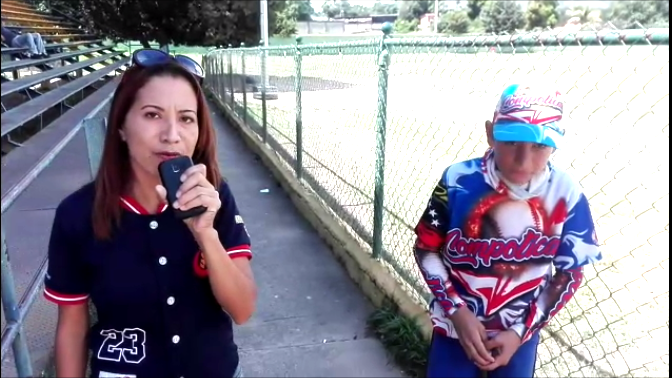 Acá estamos entonces con el pelotero Luis Suarez del equipo compoticas, una de las escuelas de béisbol más importantes y de mayor tradición dentro de la historia de la pelota villacurana.
Le preguntamos al niño como se sentía y contra cual equipo iba a jugar el día de hoy:
Buenos días, mi nombre es Luis Suarez, tengo 10 años de edad y hoy vamos a jugar contra el equipo de "Valle Lindo", el juego será un juego amistoso.
Here we are then with the baseball player Luis Suarez of the team compoticas, one of the most important and traditional baseball schools in the history of the Villacurán baseball.
We asked the boy how he was feeling and which team he was going to play with today:
Good morning, my name is Luis Suarez, I am 10 years old and today we are going to play against the team of "Valle Lindo", the game will be a friendly game.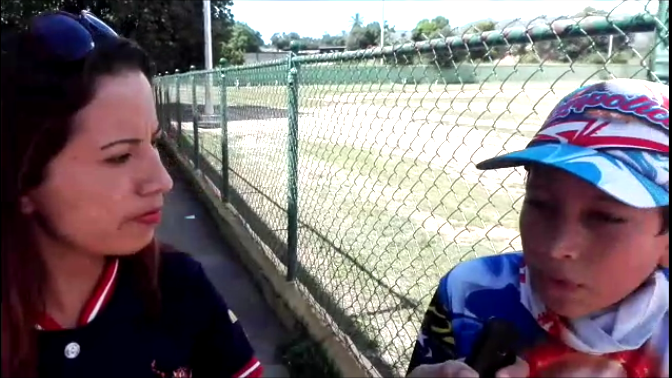 ¿ Qué posición juegas en el campo ? y ¿Cuál de ellas te gusta más ?
No tengo una posición fija, pero el entrenador me ha colocado en la segunda, base y a veces en la primera, también me ha tocados er el pitcher en algunos encuentros... Me encanta ser jardinero aunque en los partidos oficiales nunca me han puesto allí
What position do you play in the field and which one do you like the most?
I don't have a fixed position, but the coach has put me at second, base and sometimes at first, I have also played pitcher in some games.... I love being an outfielder although in the official games I have never been put there.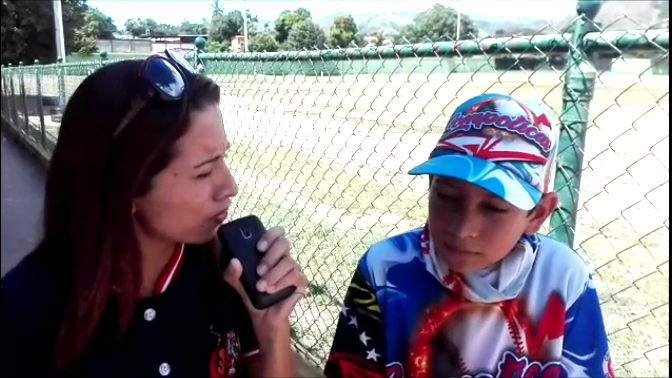 ¿ Tienes algún jugador que admiras o que te gustaría ser como él en el béisbol ?
Entre todos los peloteros que he conocido y visto en la televisión admiro mucho a Fernando Tatis Jr. del equipo Padres de San Diego, me gusta como juega a la pelota y cuando sea grande quisiera ser como él...
Do you have a player you admire or would like to be like him in baseball?
Among all the players I have known and seen on television I admire Fernando Tatis Jr. of the San Diego Padres, I like the way he plays baseball and when I grow up I would like to be like him....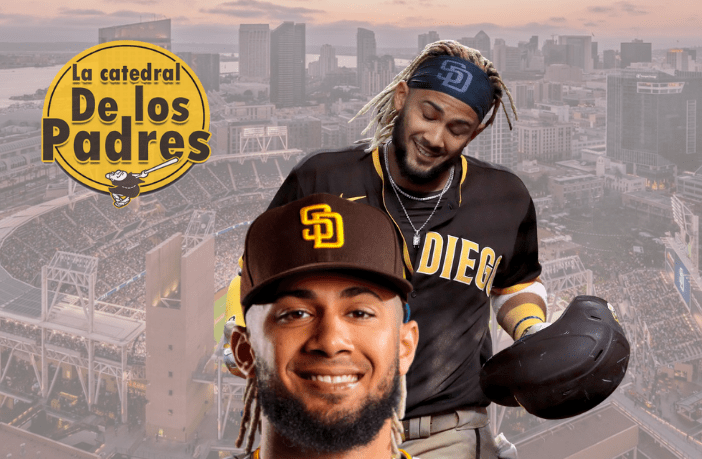 ¿ A quien dedicas el partido de hoy ?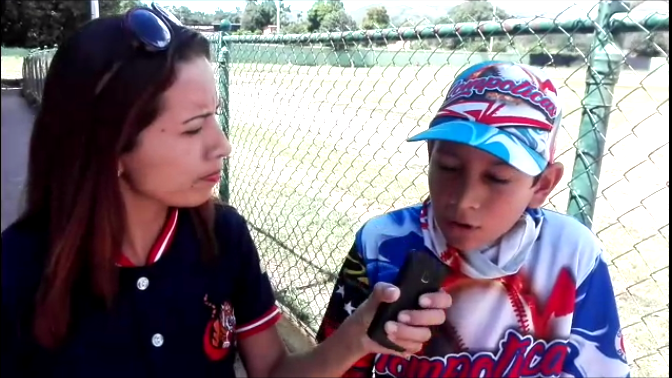 Se lo dedico especialmente a mis padres, a mi mamá Francis que está en la cantina del estadio, a mi hermana Mariales que siempre me acompaña a todos los partidos y a mis compañeros que hoy necesitamos ganar para ir al próximo campeonato que ya está muy cerca de comenzar...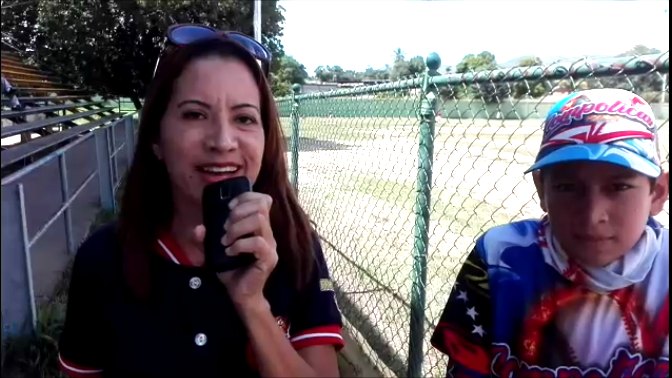 Y hasta acá la pequeña entrevista que le realizamos al niño Luis Suarez de la escuela de beisbol "Compoticas" quien amablemente se mostró un poco tímido al principio pero luego fue ganando confianza y nos brindó una muy bonita información. Todas las imágenes a excepción del grandes Ligas Feranado Tatis son de mi autoría, me asistió en las fotografías el usuario @gaborockstar. esta es una producción original para la comunidad de @fulldeportes en #hive plataform. Gracias por leer a la maestra Yusmi.
And here is the short interview we conducted with the child Luis Suarez from the baseball school "Compoticas" who kindly was a little shy at first but then he gained confidence and gave us a very nice information. All the images except for the big leaguer Feranado Tatis are of my authorship, I was assisted in the photographs by the user @gaborockstar. this is an original production for the @fulldeportes community in #hive plataform. Thank you for reading master Yusmi.
Translated with www.DeepL.com/Translator (free version)
---
---