My Actifit Report Card: December 30 2021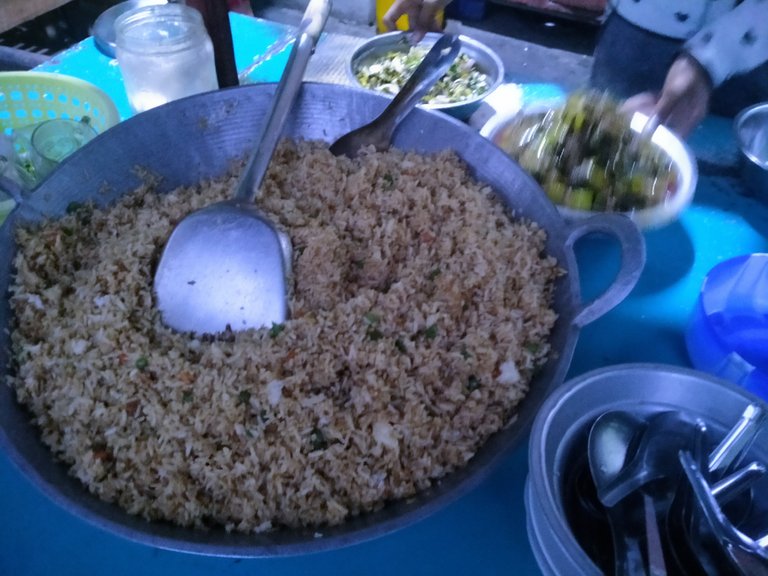 Hello to all HIVE members.
I did not post my actifit report card yesterday. Yesterday's report card has to be submitted this morning. With this post, it became two posts in one day.
I have not been to the night market for a long time. So I walked to the night market early this morning. Soon my friend was walking. He and I met on the street. We bought bread together at the market.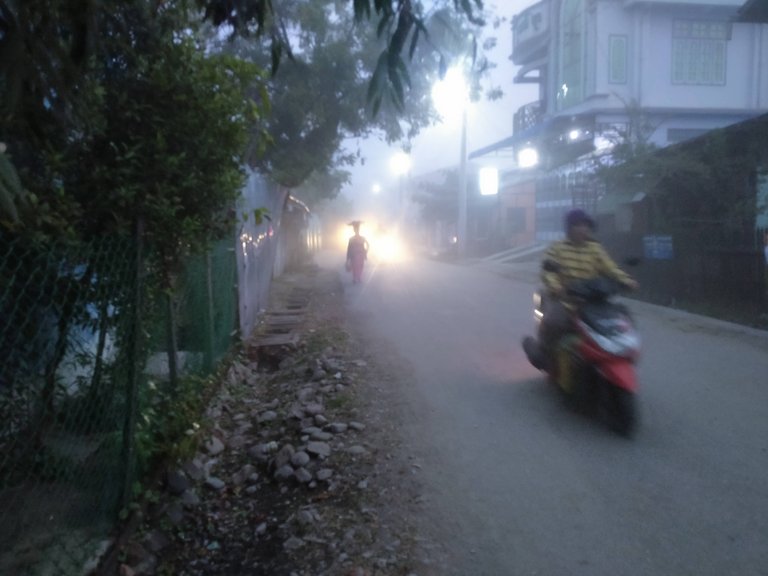 Shortly after returning from the market, I visited his home. It's very cold all day today. The clouds are overcast. It was so cold that he and I exercised.
In winter, a day goes by in a short time. In the evening, I do some physical activity.
And so this day the times went by.
Thank you very much for reading my post.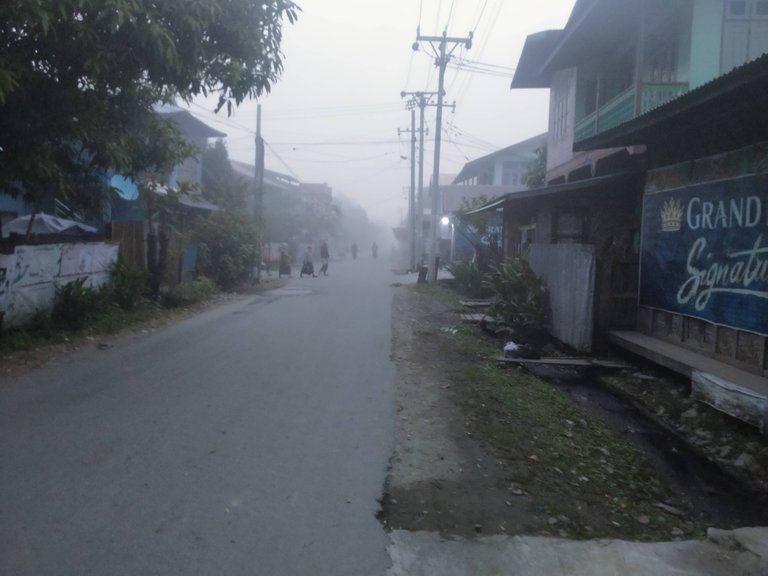 HIVE အဖွဲ့ဝင်များအားလုံး မင်္ဂလာပါ ။
ကျွန်ုပ်၏ တရားဝင် အစီရင်ခံစာကတ်ကို ယမန်နေ့က မတင်ခဲ့ပါ။ မနေ့က အစီရင်ခံစာကတ်ကို ဒီမနက်မှာ တင်သွင်းရမယ်။ ဒီပို့စ်က တစ်ရက်တည်းမှာ ပို့စ်နှစ်ခု ဖြစ်သွားတယ်။
ညဈေးကို မရောက်တာ ကြာပြီ။ ဒါနဲ့ မနက်စောစော ညဈေးကို လျှောက်သွားတယ်။ ခဏကြာတော့ သူငယ်ချင်းက လမ်းလျှောက်လာတယ်။ သူနဲ့ကျွန်တော် လမ်းမှာတွေ့တယ်။ ဈေးမှာ မုန့်အတူတူဝယ်စားတယ်။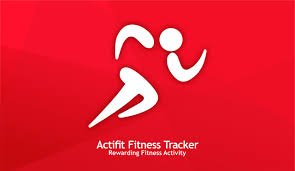 ဈေးကပြန်လာပြီး သိပ်မကြာခင်မှာ သူ့အိမ်ကို သွားလည်တယ်။ ဒီနေ့ တနေကုန် အရမ်းအေးတယ်။ တိမ်တွေက အုံ့မှိုင်းနေတယ်။ သူနဲ့ကျွန်တော် လေ့ကျင့်ခန်းလုပ်ရတာ အရမ်းအေးတယ်။
ဆောင်းရာသီမှာ တစ်နေ့တာ အချိန်တိုအတွင်း ကုန်လွန်သွားတတ်ပါတယ်။ ညနေပိုင်းမှာ ကိုယ်လက်လှုပ်ရှားမှု နည်းနည်းလုပ်တယ်။
ဒီလိုနဲ့ ဒီနေ့ အချိန်တွေ ကုန်သွားတယ်။
ကျွန်တော့ပိုစ့်ကိုဖတ်ပေးလို့ ကျေးဇူးအများကြီးတင်ပါတယ်။
Author=@yuzana
Photo =@yuzana

This report was published via Actifit app (Android | iOS). Check out the original version here on actifit.io




30/12/2021

10388

Aerobics, Daily Activity, House Chores, Walking
---
---