My Biggest #WednesdayWalk Ever!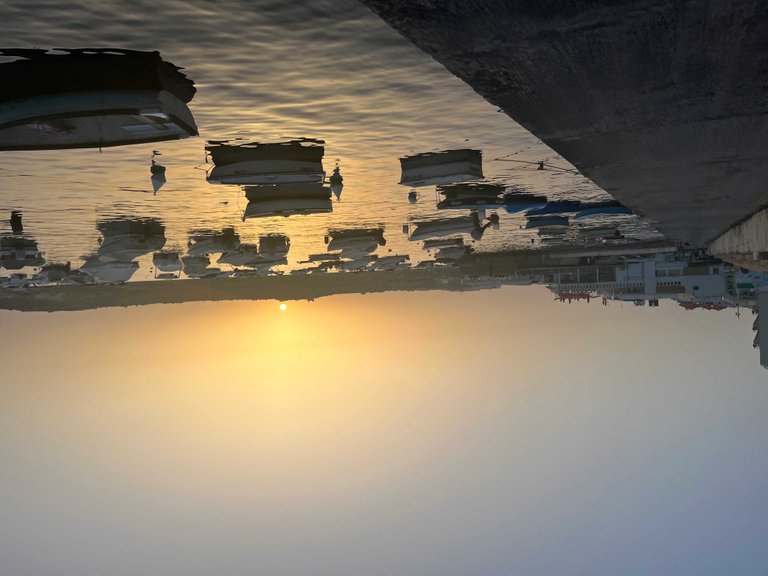 If you only ever see my posts when they are tagged #wednesdaywalk, I think you should follow me for a little while at least. Only 1/7 of my adventures happen on a Wednesday and I only post a weds walk post once a month or so. You are missing out!
For todays edition, I am Hal way across the world in sunny Malta and I have created 20k steps for the third time ever despite being a part of @actifit since launch day years ago.
(Please forgive the rotated pics, I will fix them when I am able)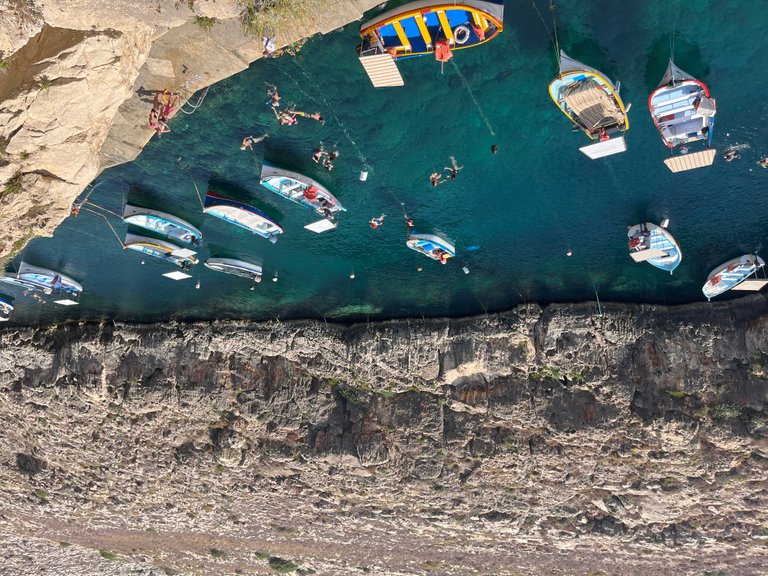 Yesterday was all arranged tours of the island, yea eking to each via van with a tour guide. As amazing as that was with all the history, today was to be a blank slate with only wandering and beach on the agenda.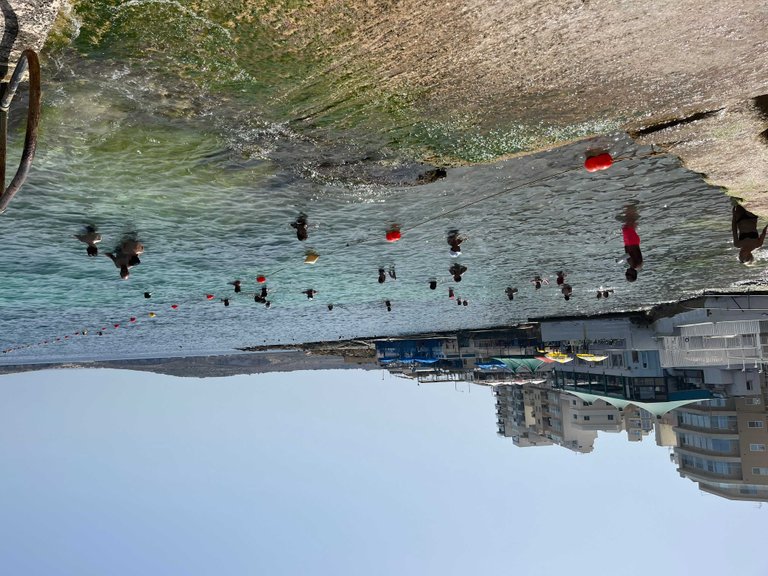 Beach we did.
We are only 2 blocks from the sea in St Paul's Bay (Bugibba as the older locals call it) so it was not a long journey. Many beaches are rocky but we threw our asses in the bay right down the road to cool our skin from the walk in the 36 Celsius sun.
Really did the trick for the short term and cooled us off enough to head south for perhaps a more sandy or less boaty swim.
We found a cafe called the Red Cat or something like that which offered happy hour and 2-for-1 rum drinks while the kids swam. Perfect.
I had to get into the water too and found a little pier where you could jump in and climb out by ladder. There was an issue though…there were treading ladies with hats and sunglasses all around the jumping spot making it tough to actually jump in.
I pondered for a bit and finally announced to my little one, "I am gonna bomb these bitches." Her eyes opened wide and I dropped the biggest fatass whiteguy cannonball I could muster right i the middle of them. I couldn't tell because I was submerged but was told half of them were swearing in Maltese and flicking water off themselves while the ones outside of the blast zone laughed at those less fortunate.
Every now and then, you gotta drop a bomb.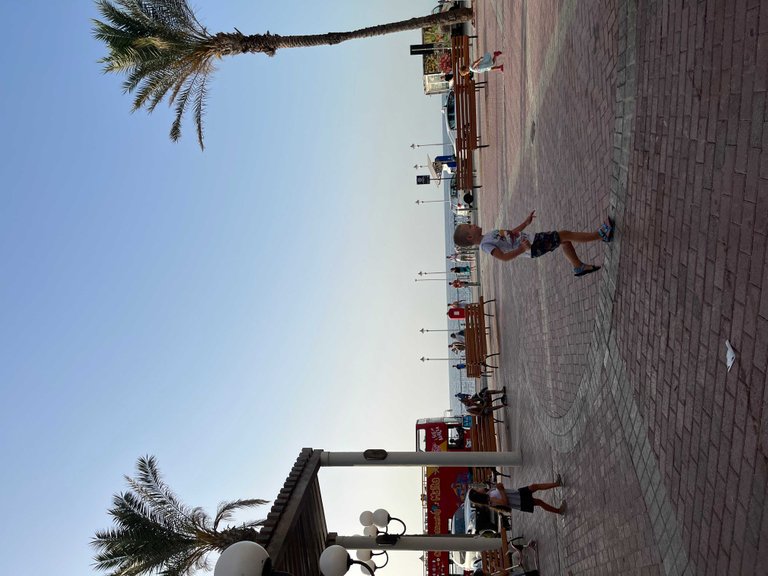 After more walking, swimming, eating and drinking, I met a friend I had not seen in a decade as he had moved here from Canadia. We met in the square and that is where the real steps began. This guy could make tracks!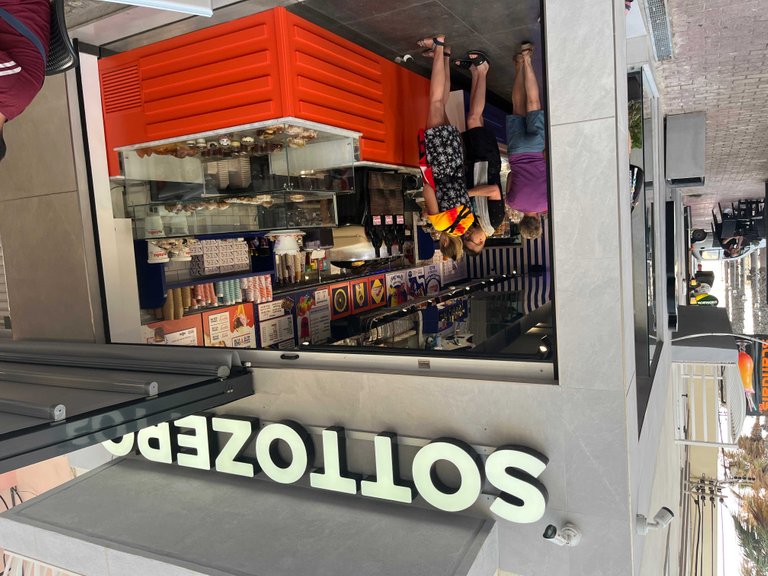 He brought his little one with him as well and our first stop was his favourite gelateria. The kids got along grandly and were probably as happy to speak with other kids as we were to converse with familiar adults from known times past.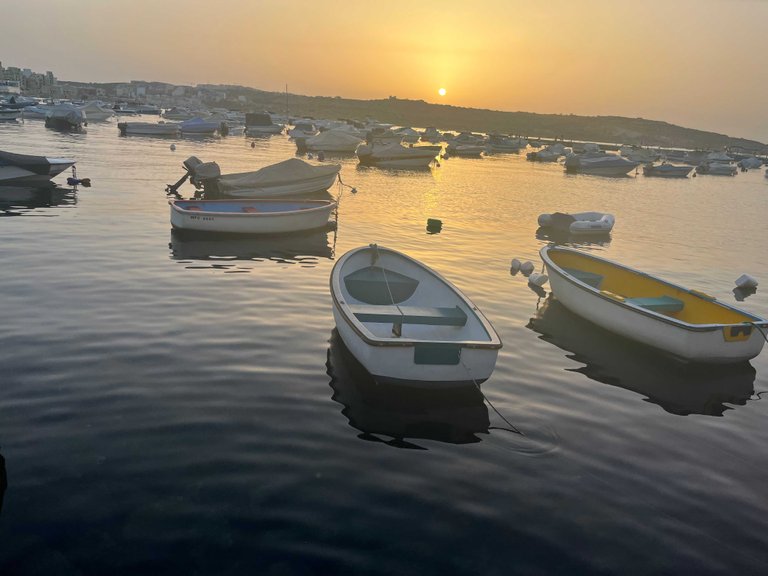 I snapped a few pics as the sun went down.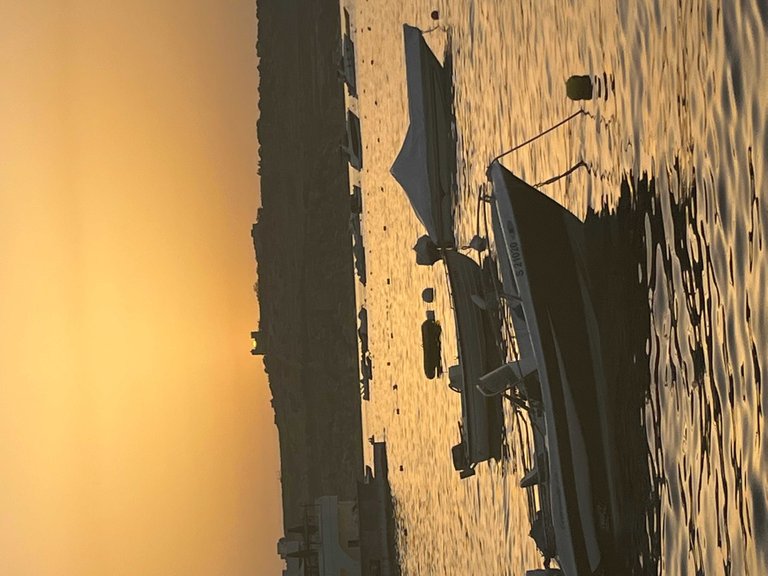 The last one features a fort built in the 1600s with the sun peeking over it. We hardly noticed it with our conversation and catching up on old times.
It is a rare privilege where I can cross the world, be in a place hardly any back home can even finger on a globe, and meet with someone who attended our wedding so many years ago.
That was my epic Wednesday walk and I hope you enjoyed it.
Time to follow your new buddy Zeke!
This report was published via Actifit app (Android | iOS). Check out the original version here on actifit.io




06/07/2022

20053

---
---