Sorare signs deal to become Official NFT Fantasy Partner of the NBA
On Wednesday, September 7th, the NBA (National Basketball Association), and the NBPA (National Basketball Players Association), announced a multi-year partnership with NFT Fantasy company, Sorare.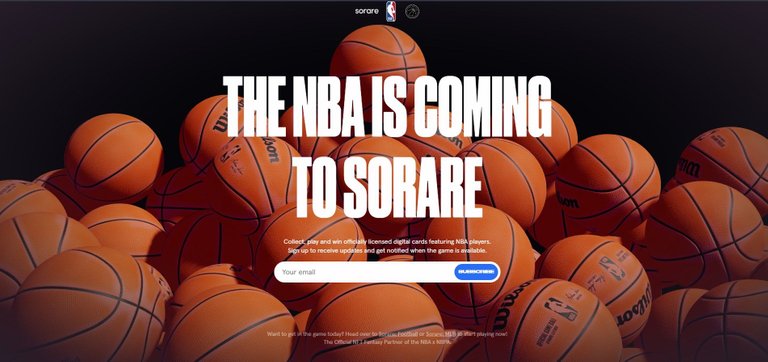 If you are not familiar with Sorare, it is a fantasy sports game, where players buy, sell, trade, and manage a virtual team with NFT-based digital player cards.
Sorare will launch the "first officially licensed, free-to-play digital collectible-based fantasy basketball game" this fall just in time for the NBA's 2022-23 season.
Sorare will soon offer 3 different types of Fantasy Games - they have Sorare: Football, Sorare: MLB, and soon they will have Sorare: NBA.
Our partnership with Sorare will give NBA fans an entirely new way to engage with our teams and players. With Sorare's emerging NFT fantasy platform, we see significant opportunities to broaden our community of fans and grow NBA basketball around the world. - Adam Silver, NBA Commissioner.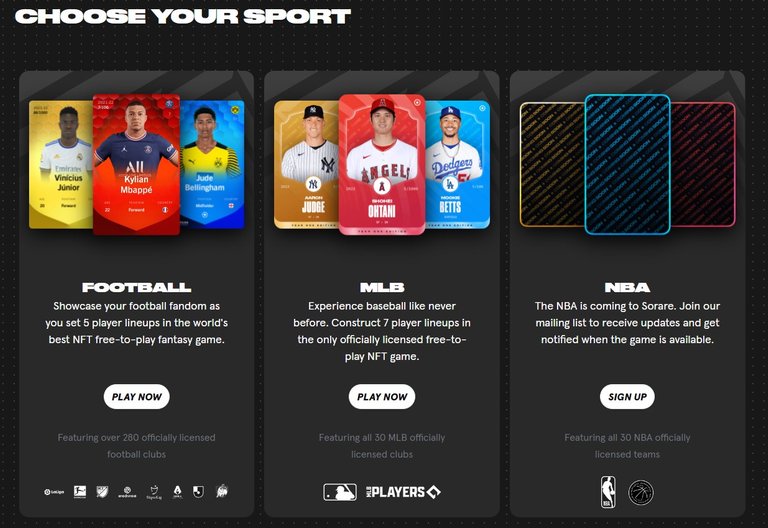 Basketball is one of the most popular sports in the world and we are excited to bring fans even closer to their favorite teams and players through Sorare: NBA. The NBA and the players have been at the forefront of digital experiences and collectibles and our game gives basketball fans the ultimate sports entertainment experience where they can play like a general manager, own their own game, and foster real-world connections. - Nicolas Julia, Co-Founder and CEO of Sorare
Join the two million registered users of Sorare, before the NBA version launches, and get yourself acquainted with the game.
You earn more cards and rewards the more you play. The more you play the better your team will get, and the more you will win.
So put in that time and effort.



Sorare has built an innovative gaming experience that creates a whole new way for fans from all over the world to interact with and learn more about our players. We are very excited about this partnership and the effect Sorare will have on the growth of our game and players globally. - Tamika Tremaglio, Executive Director of the NBPA
If you feel like helping me out, please use my Sorare referral link to sign-up for an account: https://sorare.com/r/zerorequiem0x
Then you can sign up for the Sorare: NBA waitlist here: sorare.com/NBA.
See ya!
Resources:
https://medium.com/sorare/sorare-teams-up-with-the-nba-and-nbpa-7d161b4d0079
https://www.nba.com/news/nba-nbpa-sorare-fantasy-game-release
Originally posted on Publish0x
---
---