Kleinfeld #5a Wrocławska 44

Odkąd mogłem znowu wchodzić do przedszkola po obostrzeniach covidowych, czekałem na jedno wydarzenie z utęsknieniem. Na piknik rodzinny w przedszkolu. Poza tym że to fajna impreza, na której można się powygłupiać z dzieciakami w większym gronie i nikt na ciebie nie patrzy jak na wariata, to miałem jedną rzecz do zrobienia - uzupełnienie wpisu o Willi Krausego o fotografie. Jest to jedyny obiekt opisywany przeze mnie, w którym bywam w tygodniu roboczym codziennie. Niestety zawsze jest w nim jak w młynie, dzieci przychodzą lub wychodzą. Pomykanie z aparatem - zwłaszcza tym w telefonie byłoby co najmniej dziwne. Gorzej jakby wzbudziło niepokój personelu lub rodziców. Podczas pikniku przedszkole jest opustoszałe, a nie jest zamknięte na 4 spusty, bo uczestnicy korzystają z łazienek na piętrze i na tym oparłem cały plan. Przez cała imprezę donosiłem dzieciakom picie, żeby mieć pretekst do wejścia do budynku. Oczywiście jak to w życiu, gdy nie jest to na rękę rodzicom, dzieciom chce się siku co pięć minut. Jak tata wymyślił sobie misję specjalną, to żadna ilość nie spowodowała, że zachciało im się siku :D No nic musiałem zarządzić odgórne sikanie przed powrotem do domu ;)
Ogródek "przedszkolny" zdobi altana z 1919 roku autorstwa Felixa Wieczorka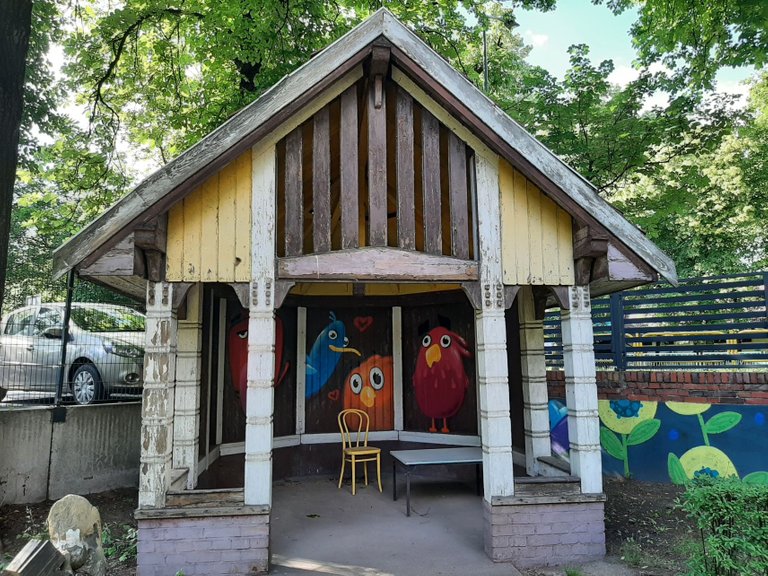 Nie da się ukryć, że została ozdobiona malunkami dla przedszkolaków.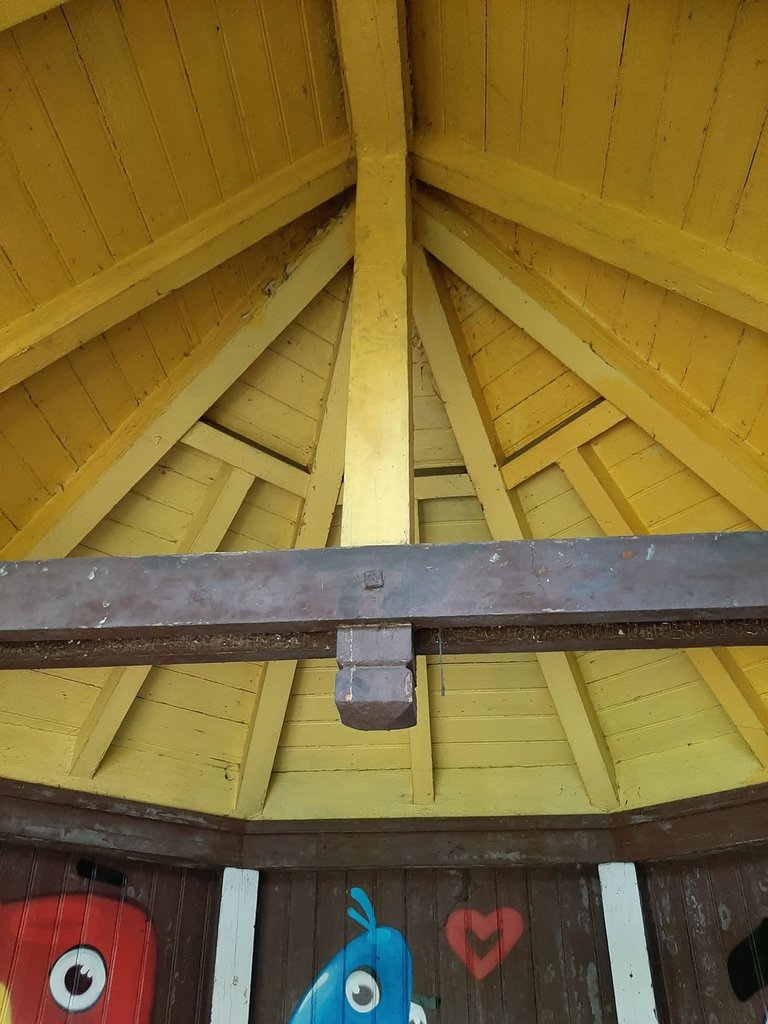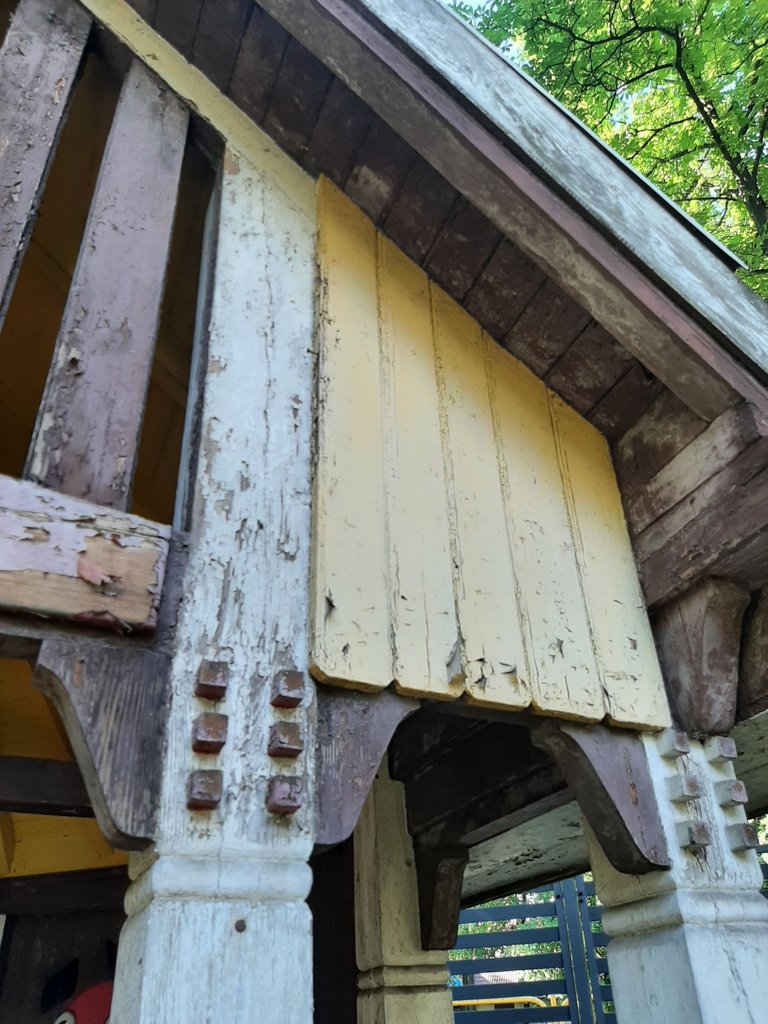 Bardziej bezczeszczone są pozostałości rzeźby stojącej obok, na które przedszkolaki siadają (kolana) i udają, że to jest muszla klozetowa, do której robią siku wydając odpowiednie odgłosy, bo jakżeby inaczej Pozostawiam to bez komentarza.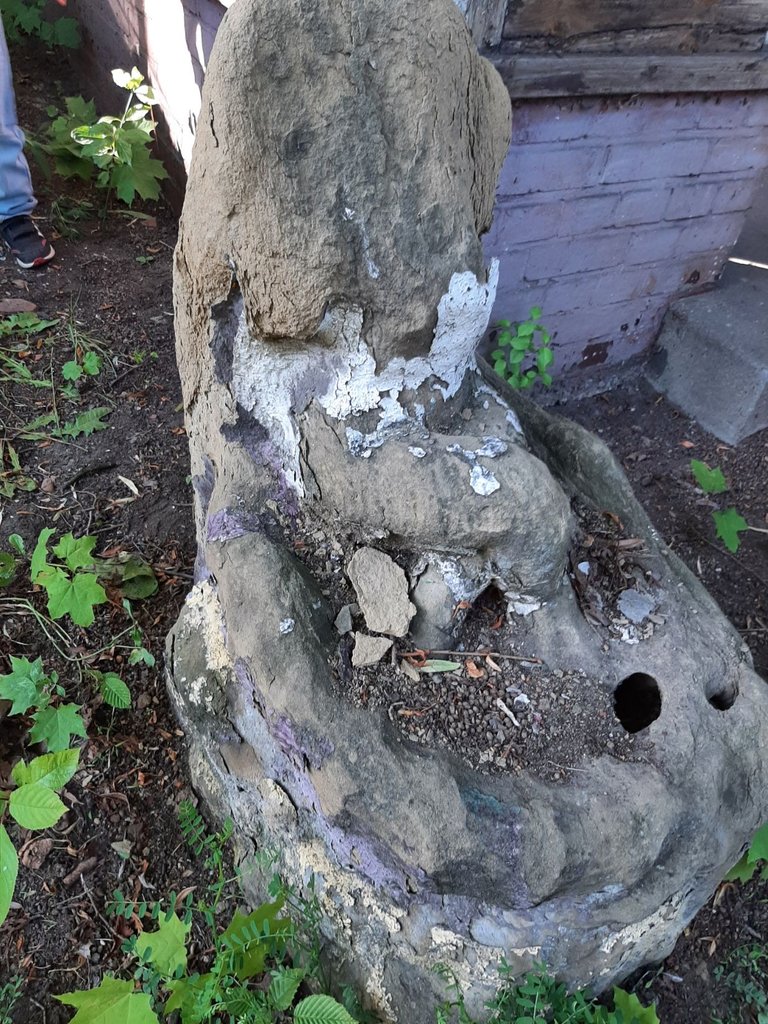 Widok na taras.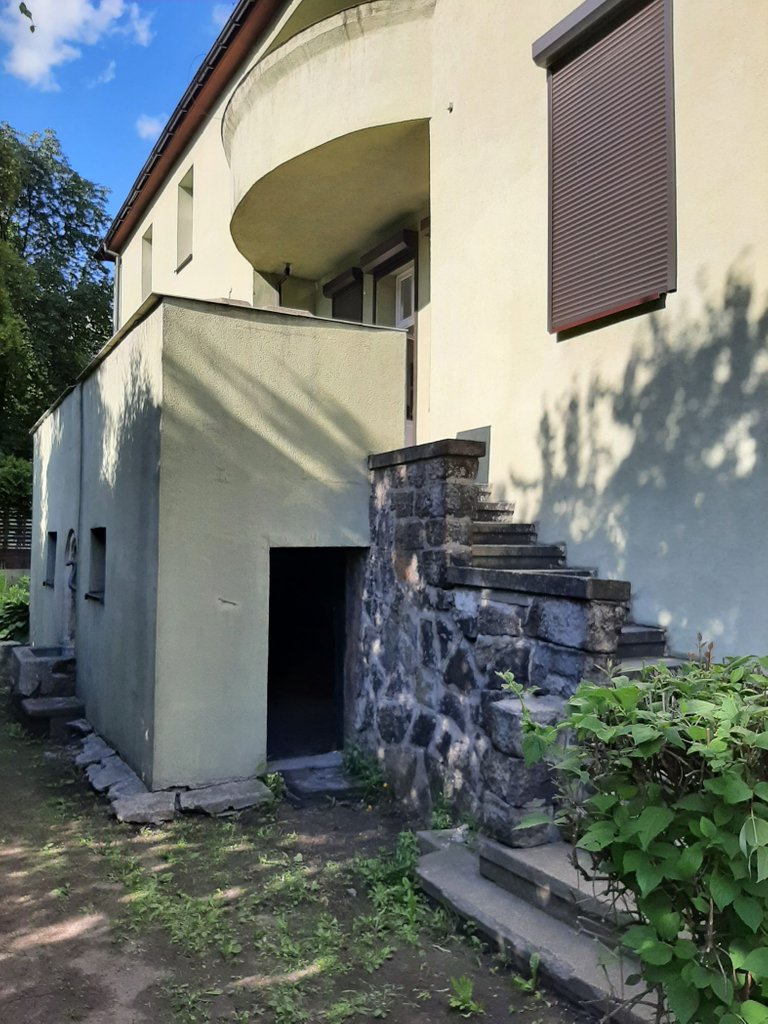 Fontanna pod tarasem.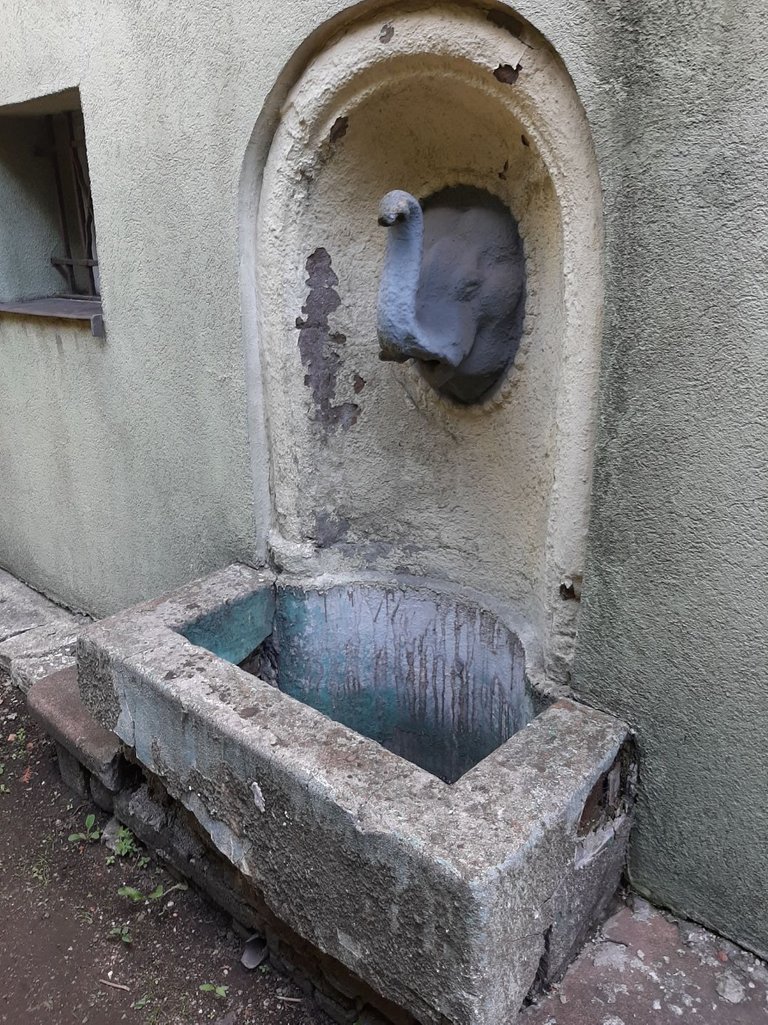 Dalsze motywy słoni na samym tarasie.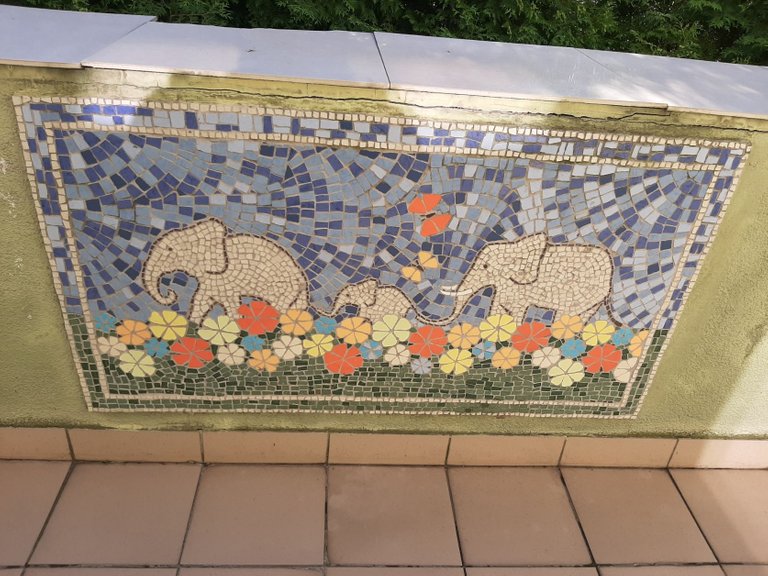 Kolejna fontanna na tarasie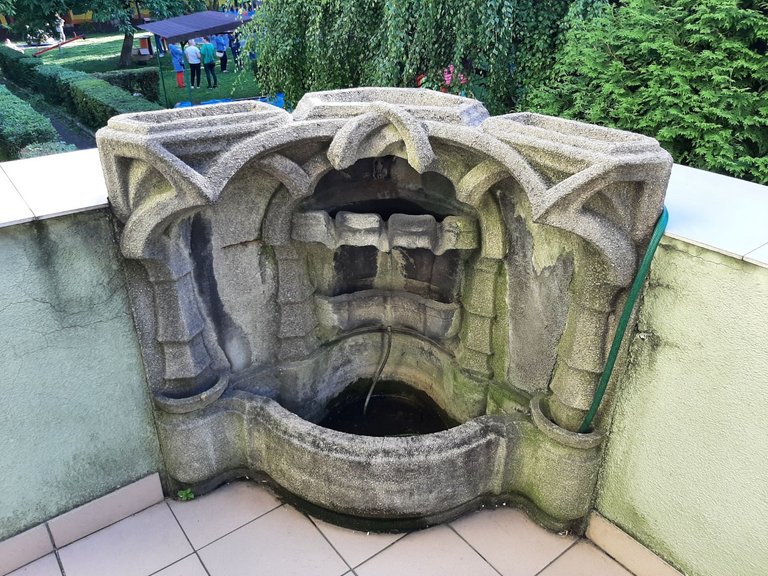 Powoli dochodzimy do wisienki, czyli doświetlającego półpiętro sześciokwaterowego witraża, którego motyw stanowią postacie dwóch skarbników. Armaty symbolizują wojnę, gołębie pokój, słoń (ponownie) szczęście, a inicjały oraz inicjały firmy BORK ("Betrieb Otto Richard Krause").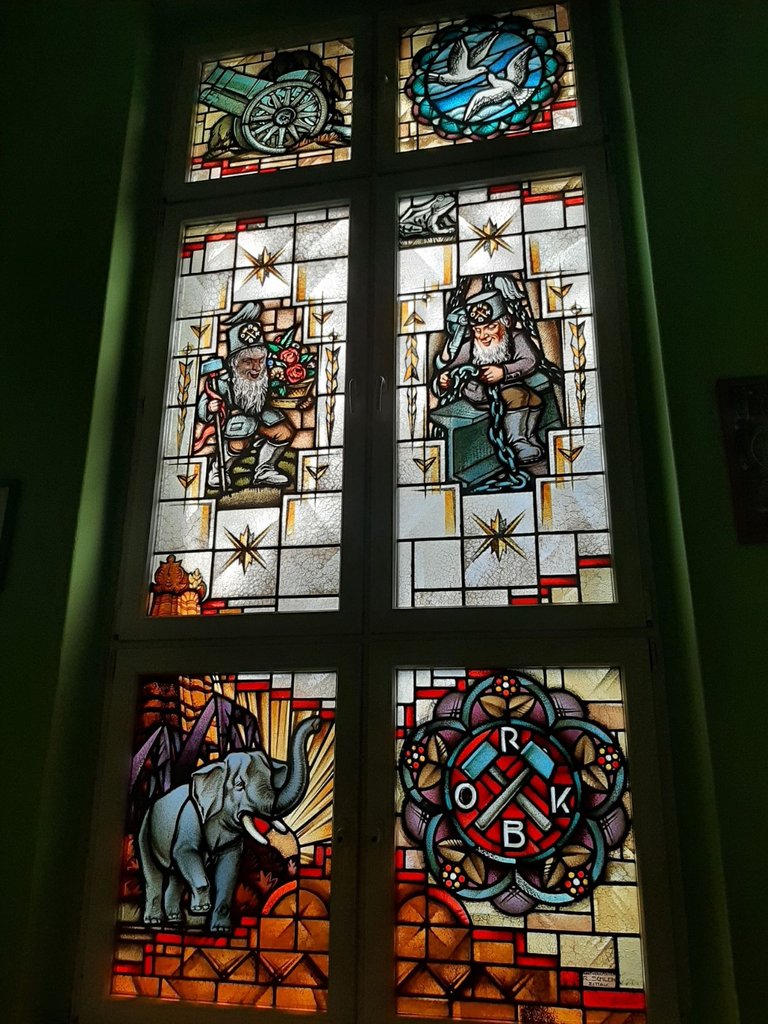 Schodząc zrobiłem ostatnie zdjęcie przedstawiające sam hol przedszkola.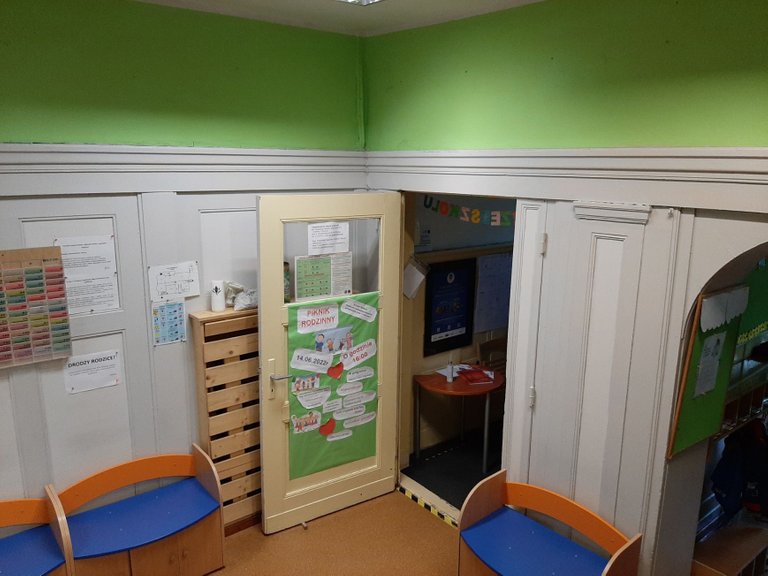 Więcej zdjęć z dwójką łobuziaków na karku nie udało mi się zrobić.
W cyklu ukazały się
#0 - Wstęp | #1 - Kwartał Weichmanna | #2 - Willa Schüllera/Willa Schuberta | #3 - Cmentarz | #4 - Willa Danielsena/Willa Rittera/Browar | #5 - Wrocławska 12-44 | #6 - Wrocławska 44-62 | #7 - Pułaskiego 9, Skłodowskiej-Curie 3-5 | #8 - Wrocławska 42
oraz luźno związane
Dane
Pomiary:
| Waga: | | | | | |
| --- | --- | --- | --- | --- | --- |
| 1 luty - 97,7 kg | 3 luty - 96,5 kg | 6 luty - 95,6 kg | 10 luty - 94,7 kg | 12 luty - 94,1 kg | 16 luty - 94,6 kg |
| 20 luty - 93,5 kg | 8 marzec - 93,4 kg | 31 marzec - 92,5 kg | 10 kwiecień - 91,8 kg | 13 kwiecień - 90,2 kg | 17 kwiecień - 90kg |
Obwód pasa:
2 luty - 106cm
7 luty - 105,5cm
12 luty - 103cm
31 marzec - 101cm
13kwiecień - 96,5cm
Cel: 75-79 kg


This report was published via Actifit app (Android | iOS). Check out the original version here on actifit.io




14/06/2022

14842

Chasing Pokemons, Daily Activity, Walking
---
---