Rabona-Season 55 report league 2!
Here is the final standing.⚽️
The championship is becoming more and more close, the NPCs are being replaced by real teams.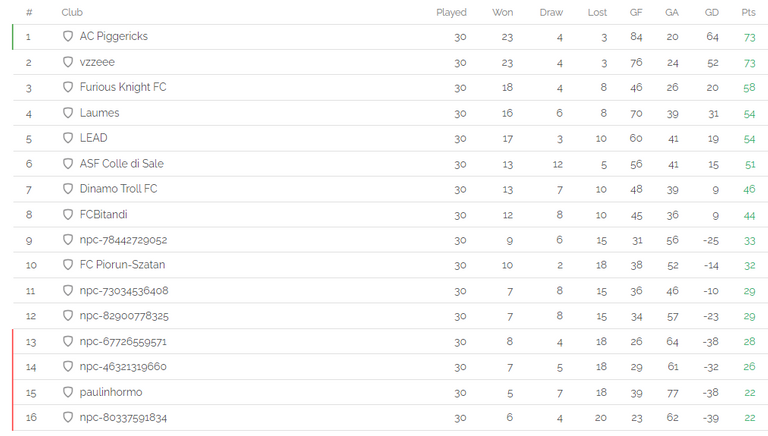 The 6th place is not bad, but hard times are coming.
Will my team be able to take on this challenge?
Let's see in the season 56.
Thank you for reading this post!🤗
---
---