Rabona-Season 57 report league 2!
My team -ASF Colle di Sale was protagonist of a great save with 5 victories in the last 7 games! That was amazing!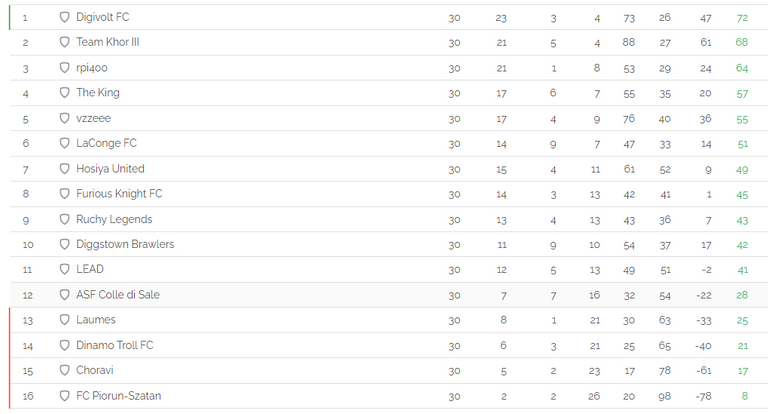 Thanks to my first supporter @giacomone , the president of The King!
Next season we'll face another challenge to hold the league 2!
---
---